This shop has been compensated by Collective Bias, Inc. and its advertiser. All opinions are mine alone. #TopYourSummer #CollectiveBias
Confession: I didn't read any books or articles on how to help a used-to-be-only-child adjust to having a younger sibling. I probably should have, but I didn't. However, I've talked to enough friends and read enough article headlines to know that it's important to have quality time with each child, especially in the transitional period. So Clara shall have some quality time, darnit! In reality, Clara has gotten way more attention than Isabelle over the last few weeks, but she's used to having practically 100% of our focus, so I'm sure this new sister thing feels like a big shift to her. Anyway, with the awesome weather that summer brings and keeping in mind that Clara is probably having an emotionally rough time becoming a big sister, I've been trying to make every day just a little bit more special.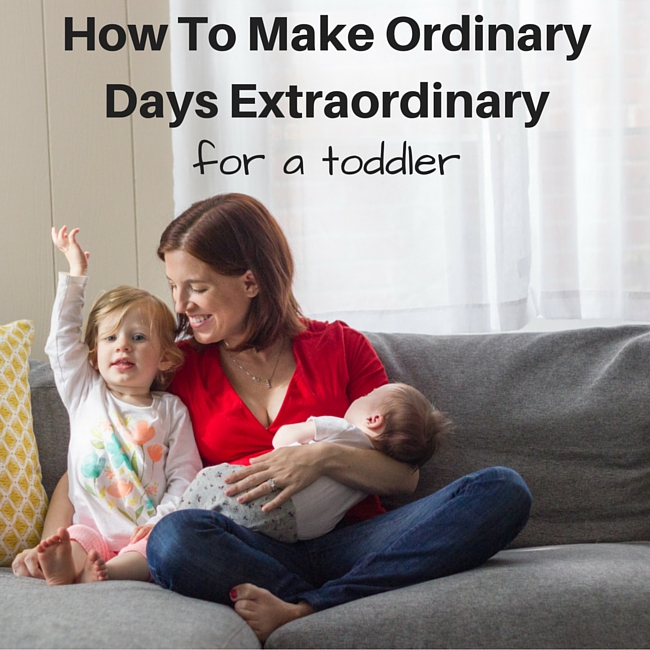 Here are some ways to make ordinary days a little more fun for a toddler:
+ Get outside. Even if it isn't summer, toddlers love to play outdoors. Our little one is a complete ball of energy, so getting her outside each and every day is vital for all of our sanity. Some days (with two kids) it feels like it isn't worth the energy to get us all dressed and outside, but I still make sure we get out there. Usually we head to the playground, but sometimes we just walk to get coffee or to go around our block. Speaking of coffee…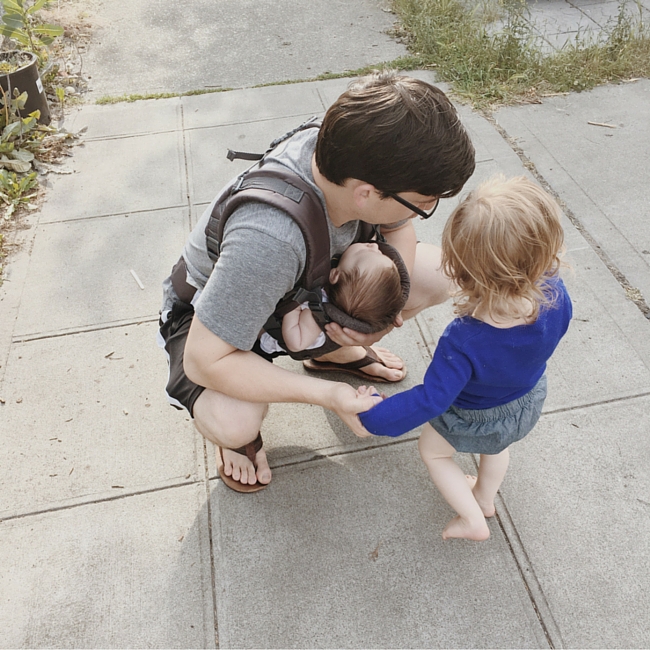 Did I mention that Clara often chooses to not wear shoes when we go outside? I'm choosing my battles with this one.
+ Actually sit down at the coffee shop. Usually I just run in, grab some caffeine, and run back out before either kid has time to have a meltdown, but when I want to make the event a bit more fun (and if Isabelle is asleep), Clara and I will sit at a table and have a mommy-daughter coffee date. I always order her a mini-doughnut or we split a bagel or something similar. Just the act of sitting down with my 'big girl' and talking to her while sharing a snack is really fun for us.
+ Read lots of books. Clara loves to read and so do I, so reading books together is a great activity for us. Of course, it would be ideal if we could sit next to each other and read our own books, but that day is far in the future. At this point I let her pick out which books she wants me to read to her and she brings me book after book after book and I read them out loud until my brain can't handle the 18th reading of the same book within 30 minutes. I mean, some of these stories are just so boring. SO BORING. But, she loves to listen to me read and I love to see her happy, so reading is what we do! If Isabelle cries during our reading time I make sure to tell her she needs to hold on so I can finish the story with Clara. I do this because I want Clara to know that I'm trying to protect our time together and that Isabelle has to wait for her sometimes, too.
+ Act silly. Sometimes I forget to act silly. Between making lunch, breastfeeding, cleaning up, changing outfits, changing diapers, etc I just get too tired to have fun. Sad, right?! Luckily, having a toddler is the perfect excuse (and reminder) to act silly. Clara loves doing 'happy dances' and twirling around and doing somersaults. As often as I remember, I try to encourage her to dance and will sometimes join in with her! We also like taking pictures and videos together because she loves watching them afterwards. I've never been a big fan of the selfie, but Clara loves them so now we take them together.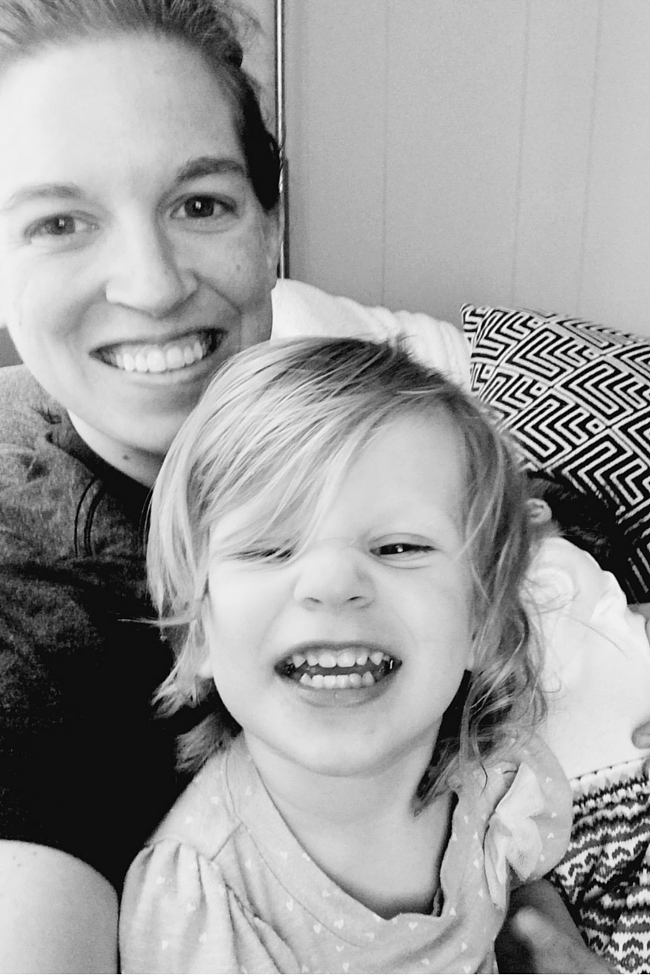 + Go on an errand. I know some people probably do errands quite regularly, but I'm not one of those people. And let's be honest, if I ran to Walmart every time I wanted to get out of the house, I would spend way more money on things I 'need' than I would like to admit! However, Clara loves to get out of the house to 'help' me, and if we're having a rainy day in Seattle, we load into the car to go shopping for a few minutes and to be around real (adult) people for a change.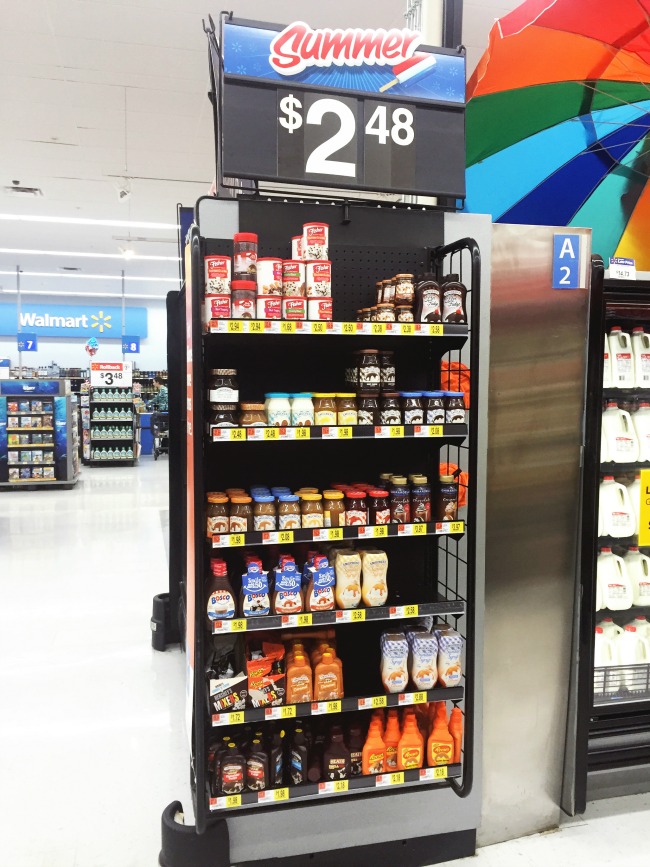 + Share a sweet treat. Clara cannot watch me eat any food without demanding I share it, and there's no food she loves sharing more than ice cream! Plus, everyone knows that ice cream tastes best when it's shared. If we're being extra-crazy, we even add Smucker's toppings to our ice cream! Living on the edge, I know! But seriously, ice cream and toppings are just better together! Plus, eating ice cream + toppings makes me feel like we're at an ice cream parlor without the hassle of getting the girls ready to actually go out into public. Clara prefers chocolate toppings, but I like strawberry so I can get a serving of fruit with my dessert (that's how it works, right?!).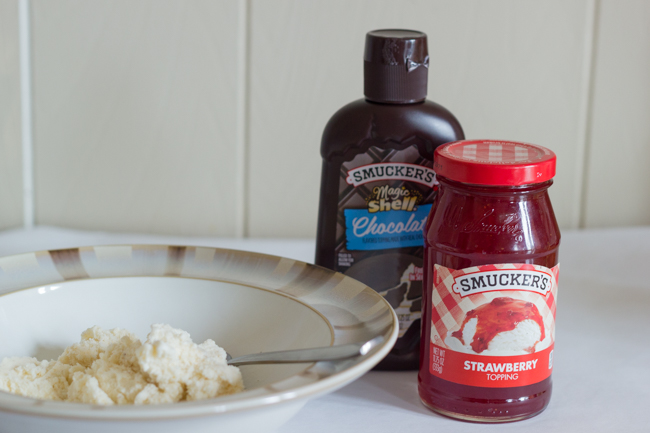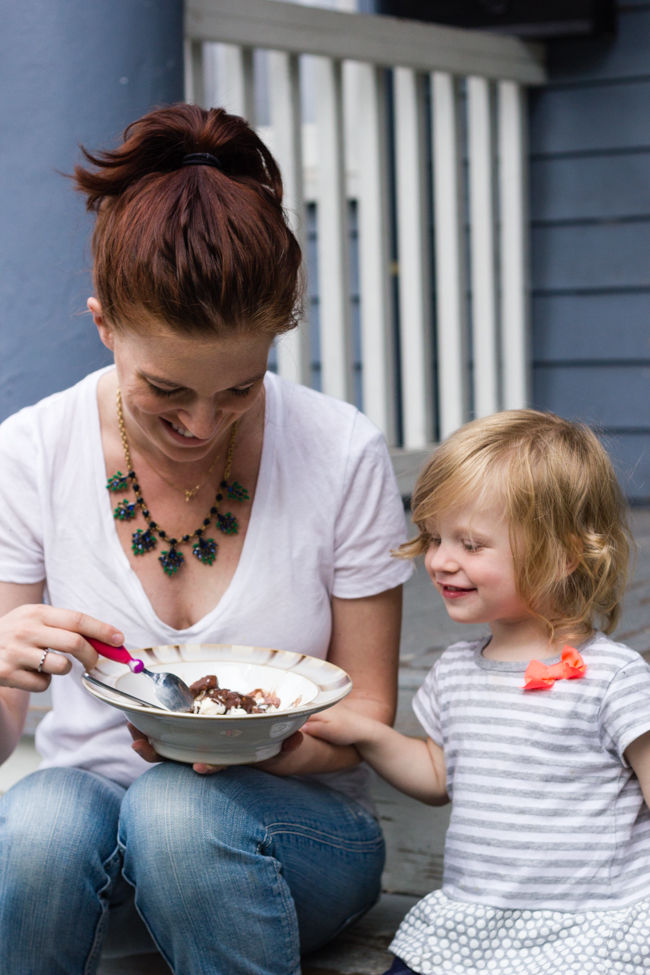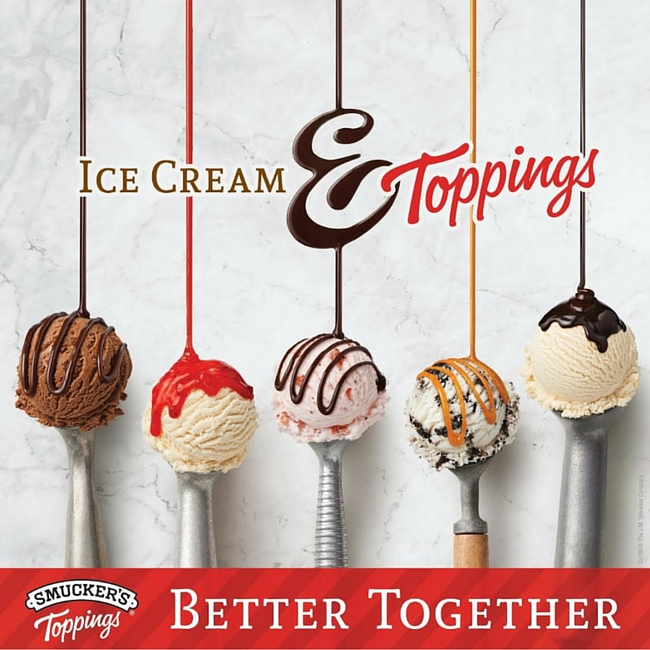 So I challenge you, go forth and make today an extra-special one! (And to help with that, earn cash back on Smucker's Ice Cream Toppings with the free Ibotta app!)