This shop has been compensated by Collective Bias, Inc. and its advertiser. All opinions are mine alone. #VTechBaby #CollectiveBias
One of the products that I naively claimed I wouldn't need when I had our first baby is a video monitor. Ohhh if I only knew.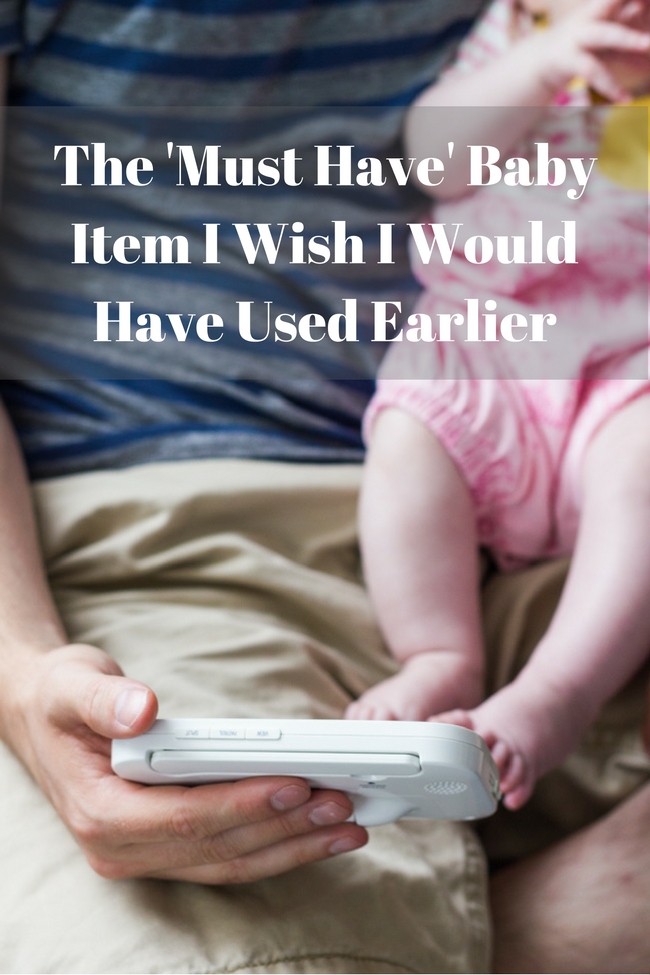 In my defense, we didn't need a video baby monitor for over a year. But it very quickly became oh-so-necessary and something I consider a must-have for every new(ish) parent.
I think most people think a baby monitor is a must-have as soon as a baby is born, but for us, this wasn't the case. When we brought Clara home from the hospital we lived in a small apartment, and she slept in our room at night and in the family room during the day. We were very, very aware when she was awake and needed us!
Well, fast forward 18 months and Clara started climbing out of her crib, which we only discovered because all of a sudden we started hearing little footsteps, followed by her knocking on her bedroom door one day. At this point, I finally caved and decided to invest in a video monitor.
And I'm so glad we did. It was because of the video monitor that one night we discovered that Clara had climbed out of her crib and onto the top of her dresser and then had fallen asleep there. Obviously, that is a huge safety issue and we've subsequently taken her dresser out of her room. But the point is, she would have been there all night if we hadn't noticed via the monitor that she had climbed out of her crib in the first place.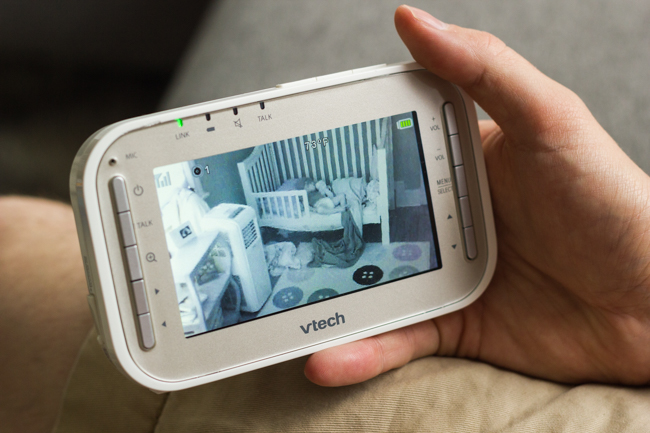 I also became aware that Clara wasn't napping nor sleeping for as long as I thought she was every day and night. It turns out she hangs out in her bed for a while (we converted her crib to a toddler bed after realizing how much she climbed in and out), reads books, plays with her dolls, etc. I didn't even know she could entertain herself for this long, but evidently she can and does! Watching her made me realize that some days I thought she only napped for an hour (instead of her normal three) but in reality she probably hadn't napped at all – so no wonder she 'woke up' so grumpy! Furthermore, I learned that Clara enjoys lying in her bed and yelling for us while contentedly reading her books. So although she sounded like she was in great despair, she was actually playing us for fools and we didn't need to be checking in on her or responding to her requests nearly as much as we were doing previously.
One of the reasons I hadn't wanted a video baby monitor was because I didn't want to be distracted by staring at a new baby while she was sleeping. I wanted my 'free time' to be truly free! However, now that I have a new baby and a toddler to watch, I keep monitors on both of them. This way, I can tell when Isabelle starts stirring so she doesn't wake up Clara by full-on crying and I can do the same for Clara.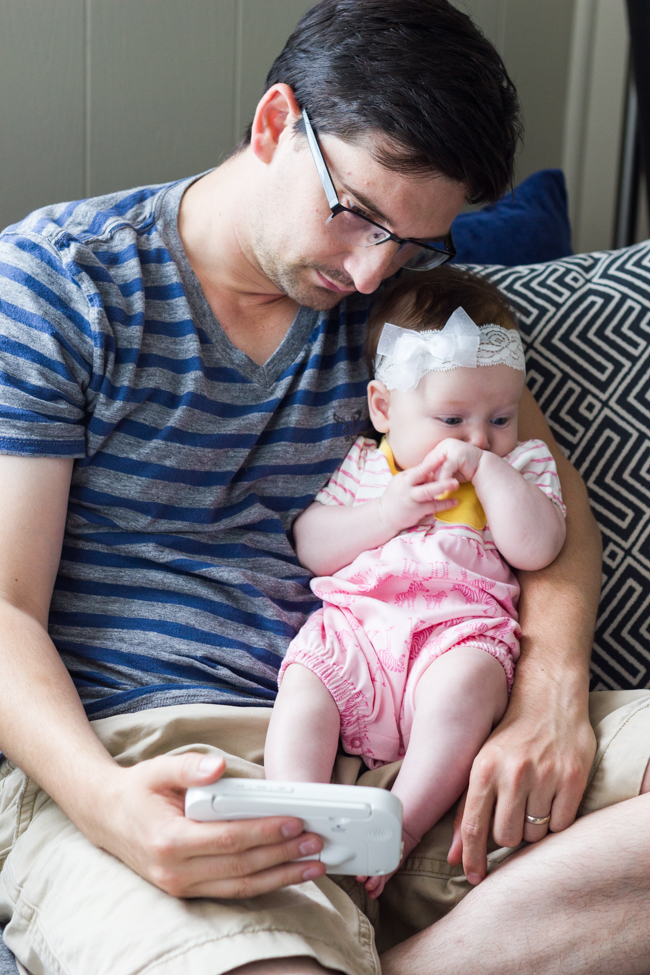 In short, I was wrong about video baby monitors, and I can admit when I'm wrong. I've found that a great video monitor is necessary to keep my toddler safe, to keep me sane, and to ensure both of my babies get as much sleep as possible.
The video monitor we use is the VTech Safe&Sound VM343 Pan & Tilt Full-color Video Monitor and I love it. Seriously, I cannot say enough great things about it. We used another (older) one for a short period of time and it just doesn't even compare. I especially love this one because it has a huge monitor (4.3 inch LCD screen) and a remote pan and tilt camera so that we can scan Clara's entire room to see where she is. This is important for us because Clara tends to run around and fall asleep in random places. At first I didn't think a high-quality screen was necessary, but with our old monitor we couldn't tell the difference between Clara and her dolls, and obviously that wasn't ideal.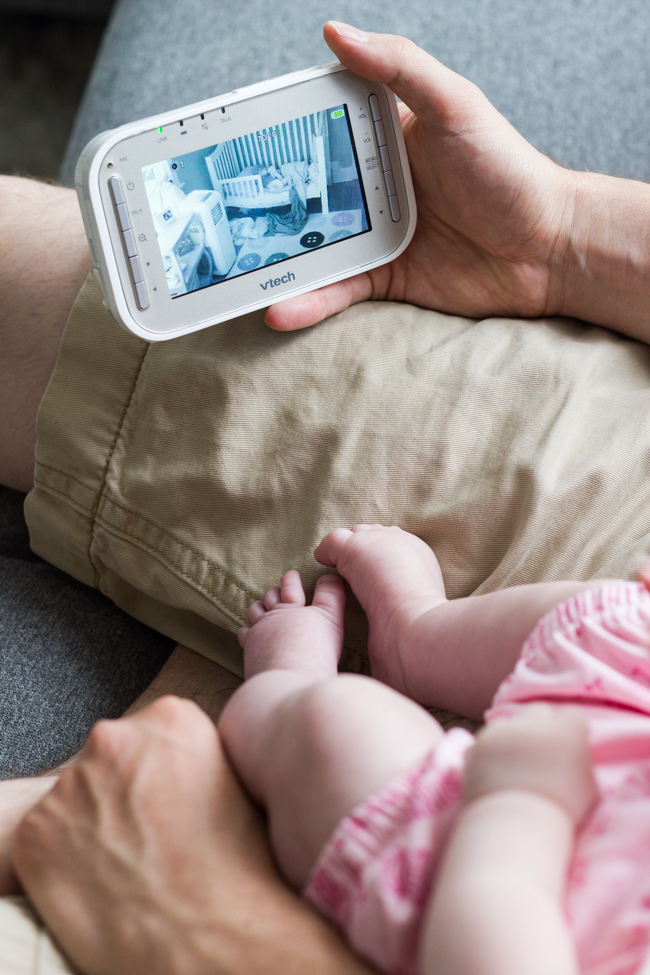 If you're pregnant and registering for baby items, I highly suggest you add a video baby monitor to your list. And if you already have a baby monitor but it isn't a video monitor, I recommend you upgrade! This is truly a baby/toddler item that is a 'must have' (even for those of us that may consider ourselves 'minimalists' when it comes to baby items)!