I love the holiday season. I love the entire build-up to Christmas with all of the things to do and see and experience. I feel like there are endless activities to enjoy! And now that I have my own little family, I love this holiday more than ever!  With less than two weeks to go until Christmas, I still have quite a few things to cross off on my holiday bucket list.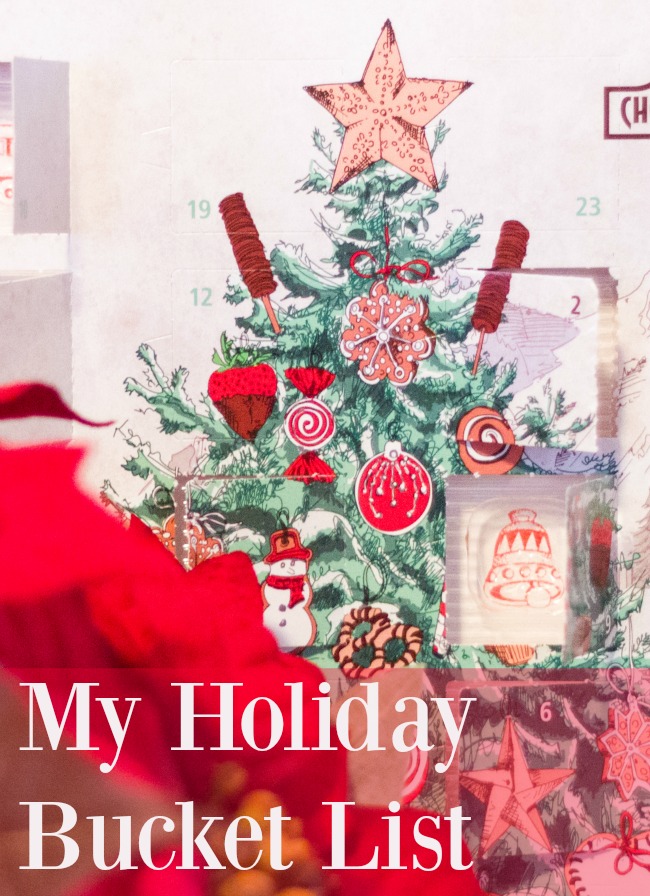 Things I want to do this holiday season:
Drink eggnog
Look at Christmas lights
Listen to Christmas carols
Exchange gifts
Wear Christmas pajamas
Paint my nails bright red and sparkly
Sip tea with my mom at high tea in Chicago. (I've never done it before but we're going next week!)
Enjoy time by the fireplace
Go shopping in an actual store (I've done all of my shopping online!)
Take a family picture in front of a Christmas tree
Finish my Advent devotionals/journaling
Read Christmas stories (both religious and non-religious) to Clara
Enjoy time spent as a family of three… because next year we'll be a family of four – yikes.
Kiss (preferably Tim) under mistletoe
Watch 'Elf' and 'Love Actually'
Bake Christmas cookies
Drink at least one holiday-inspired drink at Starbucks
Send Christmas cards
Laugh. A lot.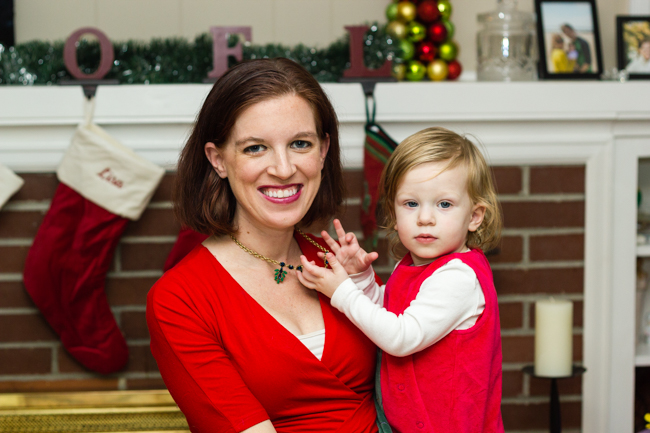 Things Clara is interested in: my necklace. Things Clara is not interested in: having her photo taken. I'm adding 'take a cuter picture with Clara' to my list.
What is on your holiday bucket list?!