This past weekend we packed up our bags and headed down 'south' to Portland (Oregon), which is one of our favorite cities! We have best friends who live there, so a quick trip is always really fun and as relaxing as you could expect when kids are involved.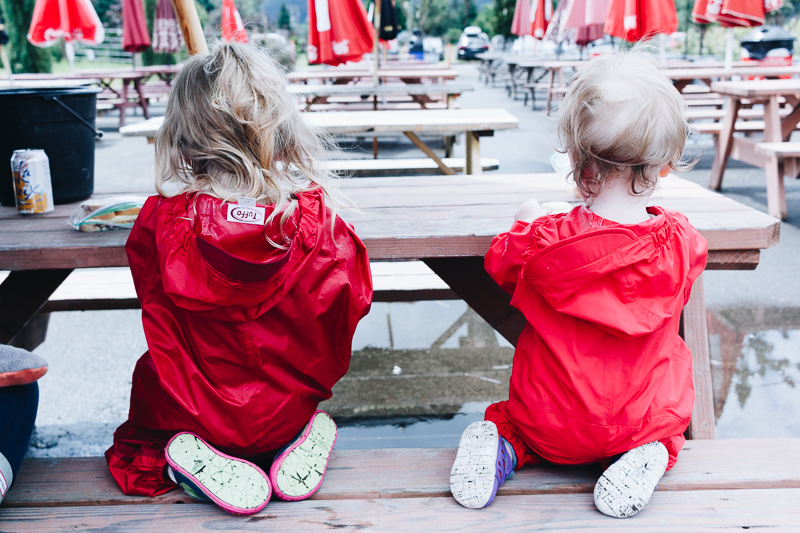 I do not mess around when it comes to mud. These girls are mud-proof thanks to their Tuffo suits. (I learned my lesson from the tulip fields when Clara wiped out in a mud puddle in a super-cute dress… sigh.)
One of the highlights of our trip was picking strawberries on Sauvie Island. Strawberry picking was on my spring to-do list and I'm so happy that it lived up to expectations! (This is rare for me, as generally my family doesn't cooperate with my schemes plans.)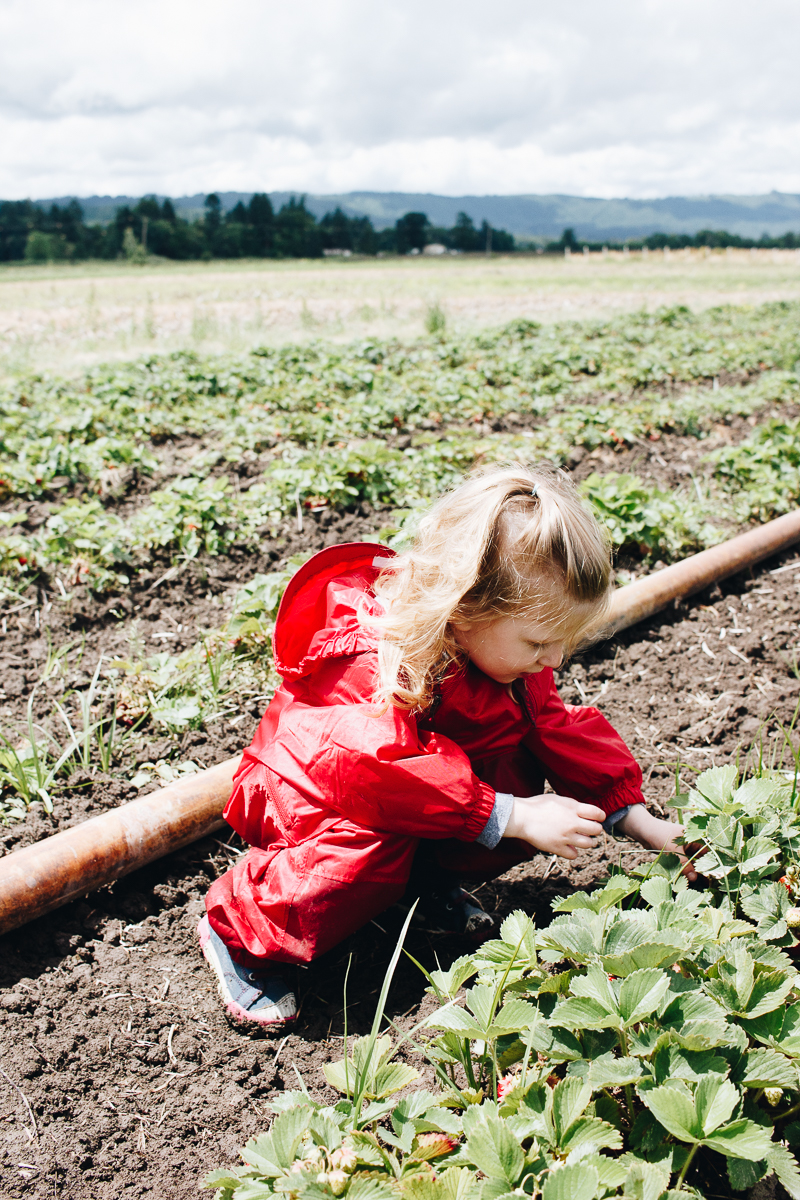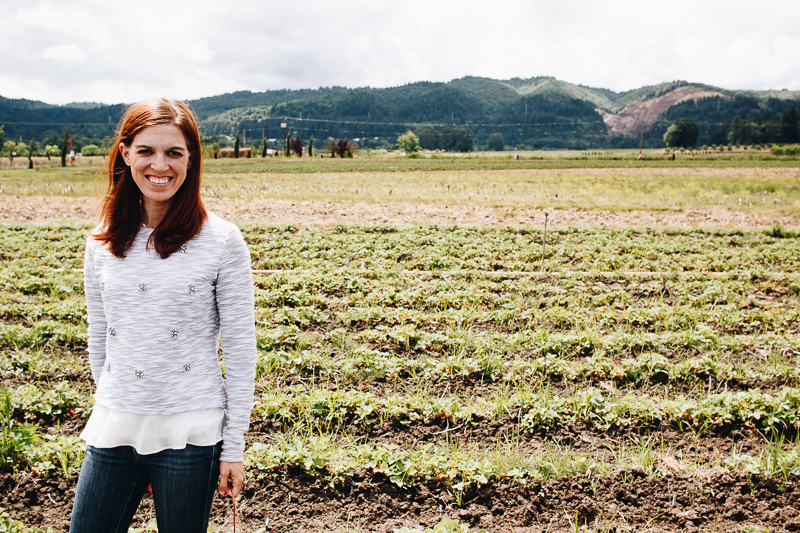 We drove out to Bella Organic Farm (which is only a few minutes from downtown Portland) and had a blast!
Strawberry picking highlights (for the toddlers) included:
+ Getting muddy.
+ Eating green strawberries. (evidently Clara prefers them to the red, ripe ones)
+ Saying "hello" to the goats and pigs that were on the farm.
+ The wagon ride to the field.
+ Jumping in puddles.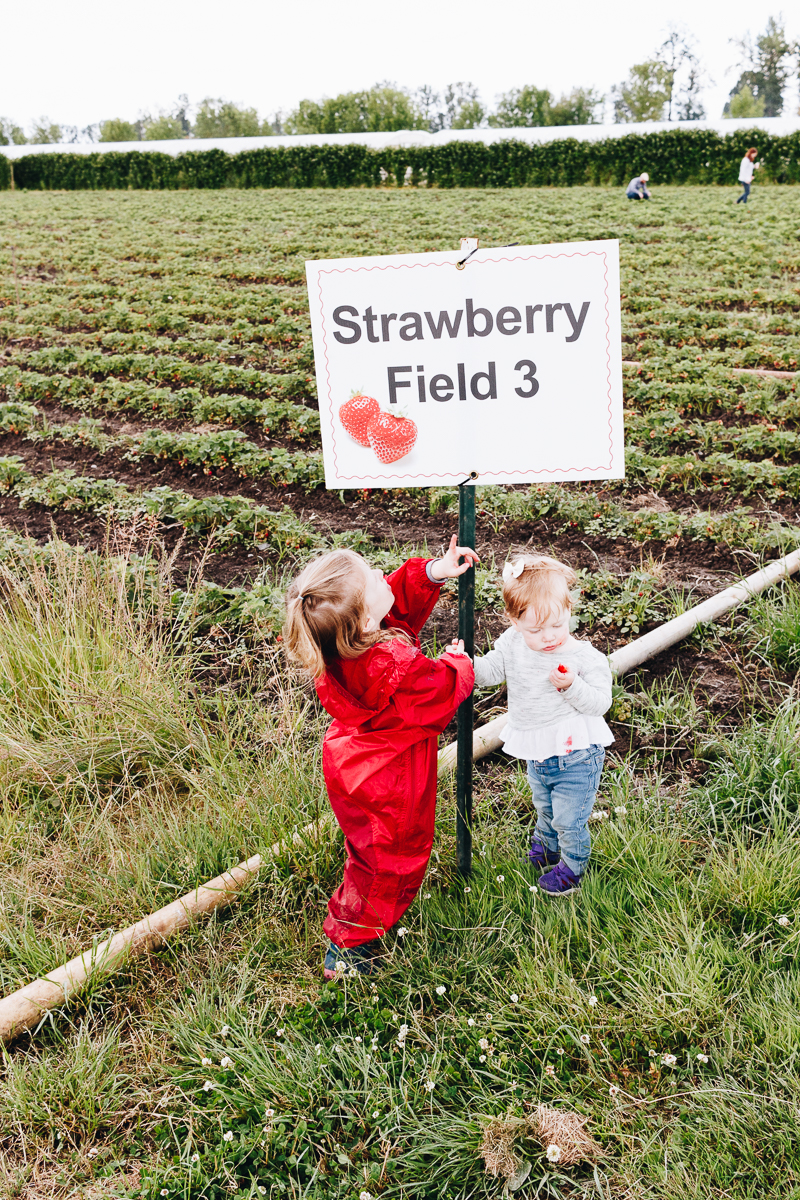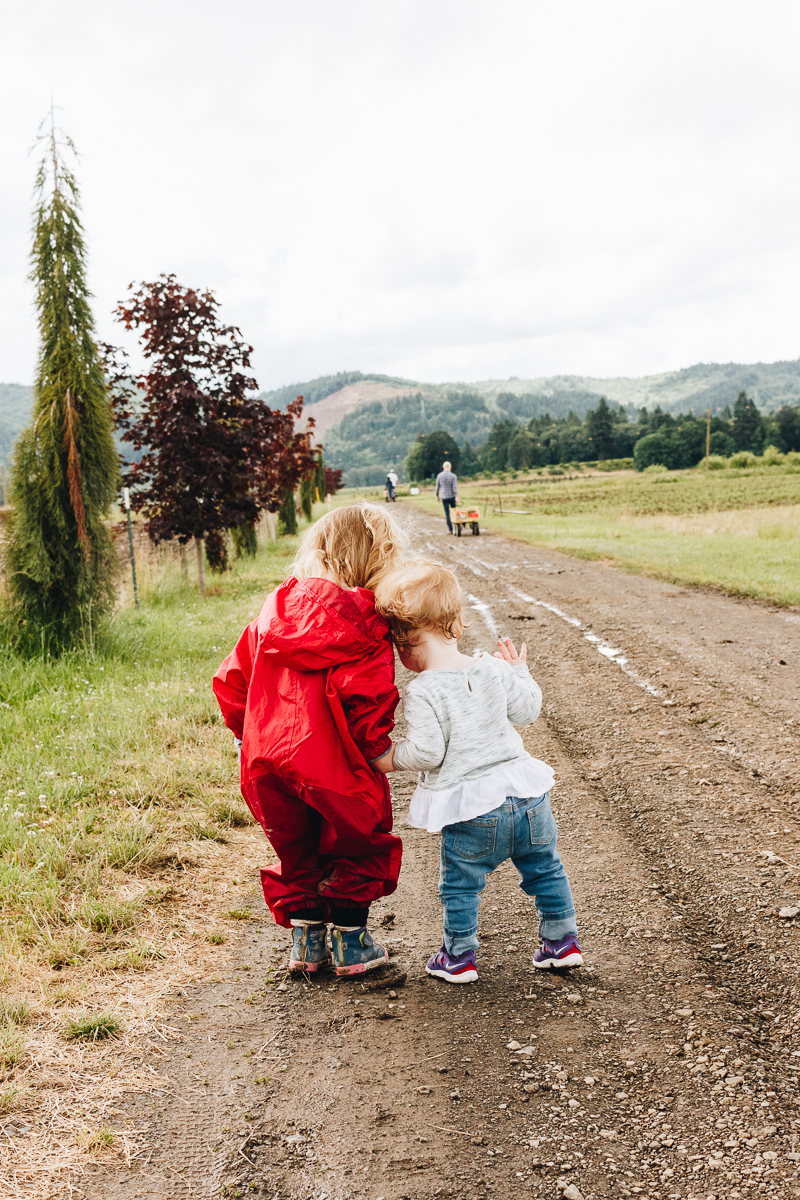 Basically it was everything that toddler dreams are made of. I attempted to tell Clara to wipe off the strawberries before eating them, but she listened to me about as well as she normally does (not at all). At least the strawberries were organic! Organic mud has to be more healthy than non-organic mud. I'm not going to look it up, though, because I'll undoubtedly be convinced that, due to my lack of close supervision, Clara will soon be overcome with a disease I never knew existed.
Anyways. My advice is to get to a u-pick farm ASAP! But make sure the farm isn't too far away, because in our experience the attention span of little pickers isn't quite as long as we had hoped. Meaning we got to pick strawberries for about 10 minutes before the girls were jumping on the strawberry plants to get from row to row and we decided to call it quits before we squished more strawberries than we picked.
But before the chaos descended in full-swing I was able to snap a few pictures, enjoy the scenery, and we were all able to get a bit dirty… so there were quite a few wins!
Lately my toddler adventures seem to be recapped with a heavy dose of "proceed at your own risk", but this activity I can whole-heartedly recommend as worth the minimal hassle.
Enjoy before the season ends! Next month hopefully we'll be blueberry picking!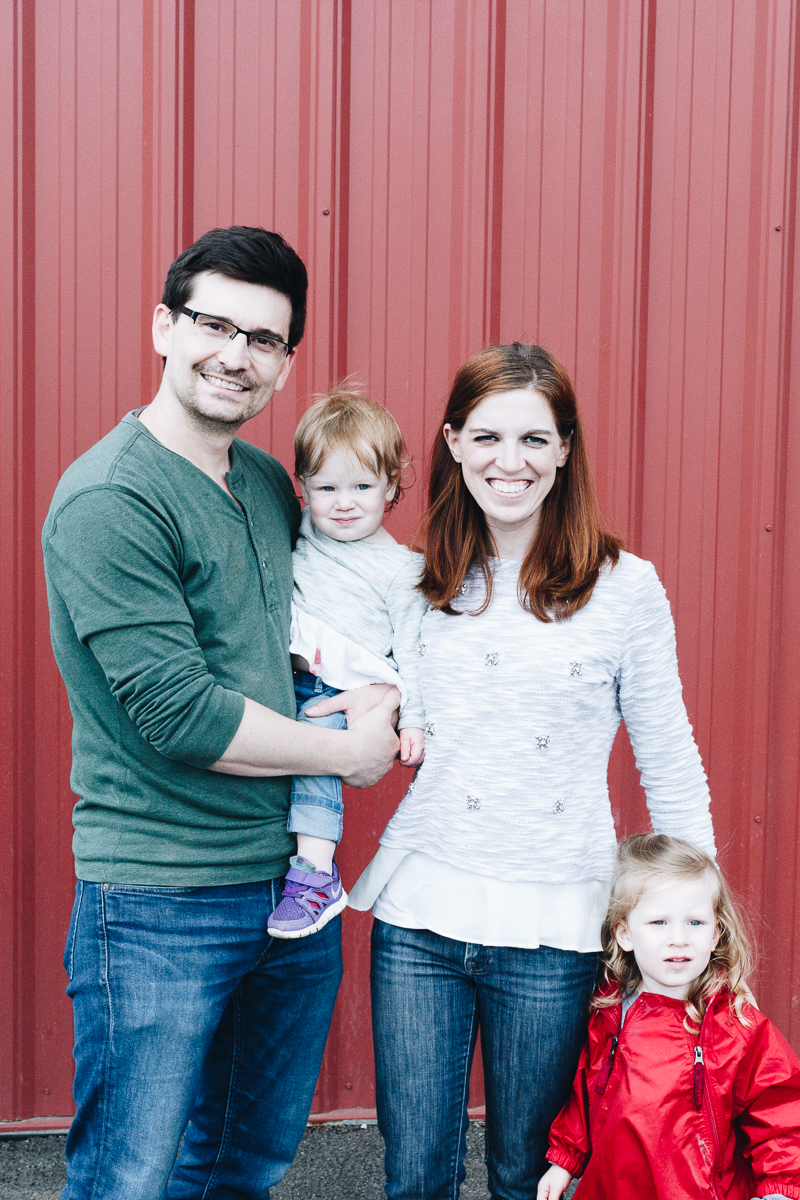 These girls are thrilled to be taking a family pic. SO THRILLED. Also, please note me + Isabelle's matching outfits and excuse my sleep deprived eyes.
… More details on our trip to Portland coming soon. Probably. If my girls ever nap at the same time again. And also if my WiFi ever comes back to life. Sigh.  Suffice it to say it's been a hard week over here.