Thanksgiving came and went and all was right with the world! The Husband and I didn't go out of town this year, so we're spending today recovering at home from all of the food we managed to ingest yesterday.
We spent Thanksgiving day with my mom and brothers, eating and watching football.
We also took some family pictures, which was my mom's sole mission of the day (ah, how a tripod and remote come in handy with a DSLR!), so it was a success story all the way around.
But I guess someone didn't approve of my Thanksgiving 'look'…
Me (after checking myself out in a mirror upon getting to my mom's house): I think my hair came out pretty good today! I just let it dry naturally on the way over here.
Mom: Oh, I was about to say it looks a bit wild and maybe you should do something with it.
Sigh.
Why isn't big hair back in style yet?! I'd be the envy of everyone!
Anyway, onto Friday Fours!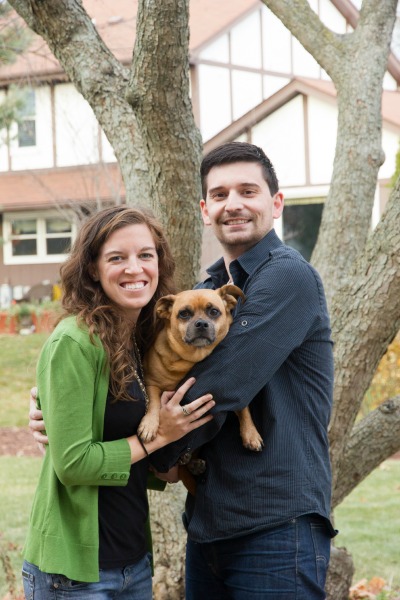 ____________________
4 Favorite Things:
Cranberry sauce.
Long weekends spent with the Husband.
Being able to type this post from the comfort of my bed.
Waking up naturally at 8am (or earlier!) on a day off. (This is how I know I'm fully rested!)
4 Confessions:
I do not understand the appeal of Black Friday at all. And I especially do not understand why stores would open on Thanksgiving so that people can shop even EARLIER! Is a month not enough time for people to get their gifts before Christmas? And unless people are giving everyone on their list TVs, it appears that most people are not Christmas shopping for other people, but are just buying things for themselves. Not that there's anything wrong with that… but can't we just wait until the after Christmas sales for that nonsense? I just don't get it and I find this 'extreme' commercialism pretty disgusting, especially around the holiday season when we're supposed to be thankful for what we already have. (Was that a rant? Sorry, end of rant!)
I cannot stand my fingernails being different lengths, so if one breaks off, I immediately bite the other nine off so that they can all start growing at the same time.
I can't wait for this odd numbered year to be over – bring on 2014! (Yesterday) my family and I were discussing our favorite parts of 2013, and it occurred to me that while this year had some pretty great times, it wasn't one of my favorite years in recent memory.
Apple cider is my favorite drink at this time of year. I mean, pumpkin and gingerbread lattes are pretty great and all, but I'll take apple cider any day (unless I need to get my butt in gear… then bring on the caffeine!)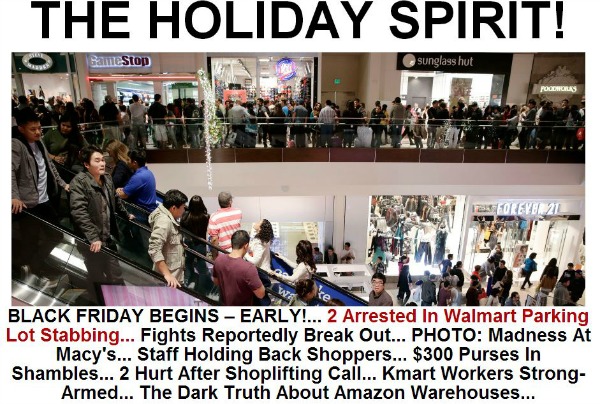 The front page of the Huffington Post this morning – yikes.
4
Links

Articles:
4 Posts I Wrote This Week:
No post! (Mon)
Battling anxiety with thankfulness. (Tues)
Things (about me) I bet you didn't even know you didn't know. (Wed)
Happy Thanksgiving! – No post! (Thurs)
* Wow, looks like I was slacking on the post writing this week! It must have been a holiday week! (Yep, let's go with that excuse.)
____________________
I hope you're having a wonderful Thanksgiving holiday and are enjoying all the leftovers today!
And I hope that if you are out shopping today, that you aren't getting trampled.
Cheers to another Thanksgiving in the books!