Now that the babymoon has come and gone (actually there were two… but they're both over now! Boooo.) I feel like I should do a bit of an overall recap, as well as a 'why you should definitely schedule a babymoon if you haven't done so already' post. Basically, it was the best 'investment' ever. I say investment in quotes because obviously this was not an investment in anything but our happiness, but it was worth it.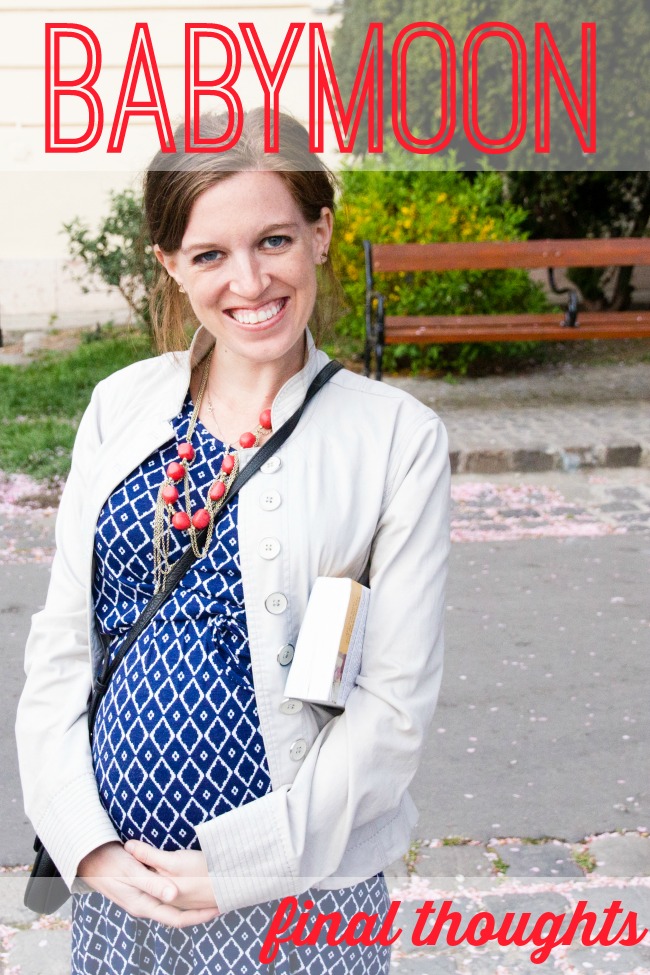 With a baby on the way, life becomes hectic and planning a vacation can seem like a luxury you don't have time/money for, but I'm glad we went ahead and planned one anyway. Baby stuff can wait an extra week or two to get done. In most cases, the budget can stretch to include some time away (for at least a weekend!) I figure that we'll be saving for our kid's future for the rest of his/her life – but this is still the time to splurge on myself (and the Husband) with minimal guilt attached.
Taking a vacation, with only a few more months left in your pregnancy, allows you to recharge, reconnect with your spouse, and have a ton of fun in a new part of the world.
These were our original goals:
To see places neither of the Husband nor I have seen before. (check)
To experience new cultures. (check)
To appreciate the beauty of the world. (check)
To enjoy each other's company and undivided attention. (check)
To have lots of 'us' time to talk about life in general. (check.)
To get away from our normal (stressful) surroundings, including work. (check)
To discuss bigger life 'plans' and our mission as a couple and as a family. Like who do we actually want to BE as a unit? (Hmmmm not so much. We talked about lots of things but most of our conversations were not this deep.)
To read. (check)
To feel a sense of freedom and independence. (check)
To eat and enjoy new foods. (check)
To learn a thing or two. (check)
To put life in perspective, so that the big things seem big and the small things seem not-so-big. (check)
Mission accomplished! Not that I was tracking these goals while we were on our trip (I mean, this was a vacation after all!), but I'm happy to see, in retrospect, that everything I wanted out of our trip was accomplished. Plus, the Husband and I had a ton of fun together and actually didn't talk about the baby all that much! Although, we did decide on names, thank goodness.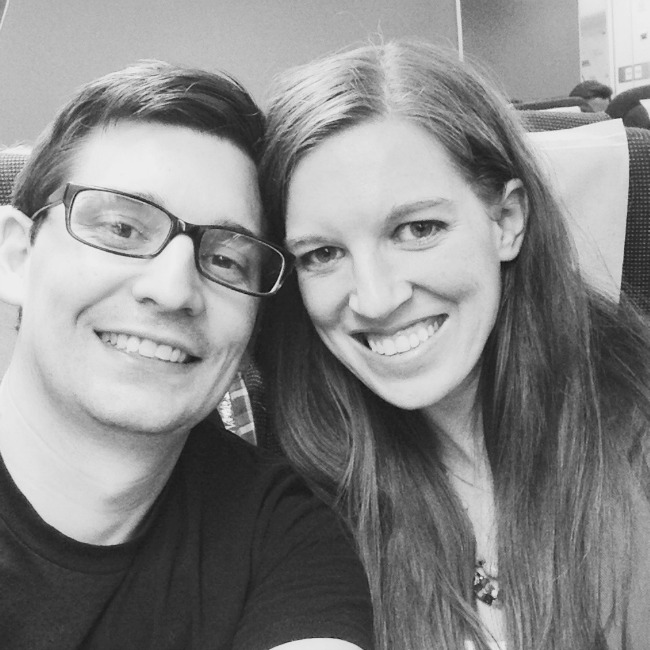 We were truly able to enjoy adult-type things, alone, uninterrupted. This was definitely a trip we could not have done with a little one in tow, so it was the perfect babymoon (for us). No, it wasn't all that relaxing, but it was fun! We went to museums and palaces and cathedrals and experienced so many new things and new places. If you are thinking about where to go on a pre-baby trip, I recommend somewhere that you can do adult-type things that you absolutely couldn't wouldn't want to do with a baby. This could include going to shows at the theater, a spa, golfing, or of course – the route we took – aggressive touring.
I think we definitely got way more out of this trip than we would have gotten out of a beach vacation, but after we got back from Europe I totally wanted to plan another trip to Jamaica ASAP so we could actually just relax… but alas, there are not enough weeks between now and Bumpy making his/her appearance! Not to mention that vacations cost money – booo.
Honestly, the reason we didn't do a beach vacation or something more 'relaxing' like that for our babymoon is because I'm sure that once Bumpy is here, we will go on those types of vacations. No, it won't be a relaxing just-the-two of us type of thing, but we will most likely start planning trips to kid-friendly resorts in warm weather climates.
That's just a prediction, though. We have nothing in the works right now, of course!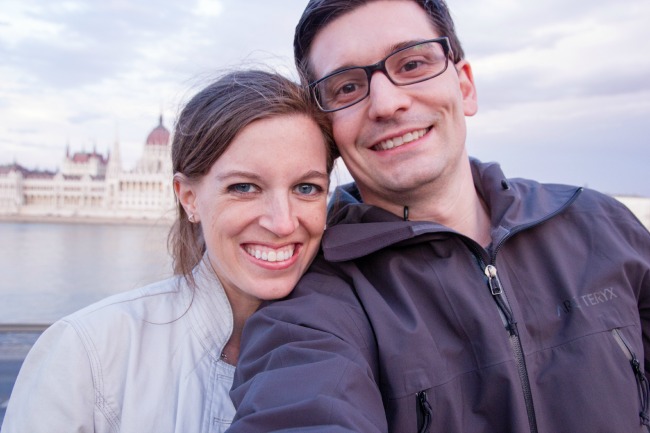 As a final recap in terms of where we went and what we experienced and what we loved the most:
Picking the best part of our trip is impossible… we loved each and every city and country we visited over the past few weeks, but for all different reasons! As a quick recap, we went spent 2 nights in each of the following cities: Warsaw, Krakow, Budapest, Vienna, and Prague. We also took a night train between Krakow and Budapest – which was quite the experience! For those of you who may be planning a trip to Central/Eastern Europe anytime soon, I can at least offer our opinions on which cities we felt did the best in certain areas.
Best Views – Prague & Budapest
Best Cafes – Vienna
Best Culture – Vienna
Best History – Warsaw & Krakow
Best Museums – Vienna
Best Side Trip – Krakow (Auschwitz)
Best Restaurants – Krakow
Best Vodka – Warsaw
Best Hot Chocolate – Warsaw & Krakow
Best Tours – Warsaw & Krakow (free walking tours!)
Best Value – Prague
Best Apple Strudel – Vienna
Best Locals (in terms of friendliness we experienced) – Budapest
Best Public Transit – Budapest
Best Streets to Wander – Krakow & Prague
Best Chocolate – Vienna
Honestly, I wouldn't have skipped a single city. I wish we had spent a tiny bit longer in Vienna and Prague, since we really only had a day and a half in each, but we found that two nights in each place gave us a feel for the city and allowed us to see all of the main sights. And I absolutely loved this part of Europe more than I thought I would! I would highly, highly recommend visiting this part of the world if you ever have the opportunity to do so! If you're planning a trip to any of these places and would like more feedback/tips/etc, just let me know, I'd be happy to let you know more about our experiences!
OK, fine… twist my arm. If I was going to rank the cities in terms of our favorites it would be in this order:
Krakow
Prague
Budapest
Vienna
Warsaw
If nothing else, I hope this post convinces you to either plan a babymoon immediately, or to plan a trip to Eastern Europe at the first chance you get. Or you can do what we did, and knock both of these items off your bucket list in one swoop!
Where are you headed on your next vacation?!
Cheers!

( Bloglovin' | Twitter | Pinterest | Instagram | Facebook )