We're a third of the way through 2014 already, guys! Congrats on making it this far and let's continue to make this year the best one ever, shall we?!
In case you missed them, I wrote recaps of January, February, and March.
Now I suppose I'll write an April recap, and I won't make it all about travel, I promise!
In April we…
Celebrated my 28th birthday! It was a quiet celebration, but a celebration nonetheless. Our good friends even bought me the most yummy macarons, which was super-sweet and awesome because we had the chance to try all 12 flavors!
Enjoyed brunch at the Bongo Room, which was on my to-go list of restaurants for quite a while. It was an excellent brunch (in terms of the outstanding food we ate), but I wasn't thrilled with the overall experience. They definitely rush you in and rush you out of this restaurant.
Continued to decorate our apartment. And by 'decorate' I mean that we hung pictures on walls, and that has made it feel more like home! I still have a few things to unpack, though, believe it or not.
Entered the third trimester of our pregnancy! We know this because the calendar says so, but I can't believe it's already here. 31 weeks (today) and counting…
Started seeing our midwives every two weeks, which makes the whole thing seem even more real.
Spent quality time together during some weekday date nights, where we held hands and laughed and acted like a real couple at several dinners and Broadway shows.
Were overjoyed to meet our newest and sweetest little friend, Logan! Our great friends (this lucky kid's parents) are so loving and happy with their little man… it was a true joy to see them as new parents!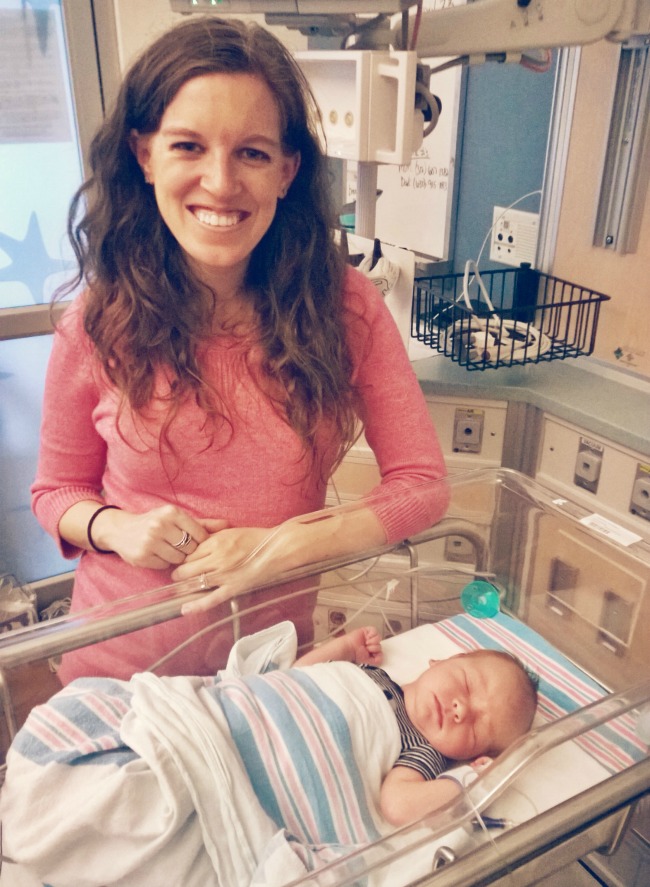 Almost peed our pants with excitement because my best friend got engaged to her perfect match and we could not be happier for both of them and the journey they're about to embark on! Yay marriage!
Were amazed at the strength of Bumpy and his/her not-so-little kicks/punches. We have quite an active baby in there!
Continued to read more about labor & delivery so that we can be as well-prepared as possible. We also started the Hypnobabies self-study, which I'm really enjoying. Who knows if it will help or not, but it certainly can't hurt! The more I learn and can do proactively to prepare for this baby, the happier I am.
Traveled to Europe for 12 days and spent time in Warsaw, Krakow, Budapest, Vienna, and Prague. It was an amazing and necessary vacation and I'm so excited the Husband and I took that time for ourselves. I also overdosed (if it's even possible) on cake and hot chocolate during that trip… which was amazing.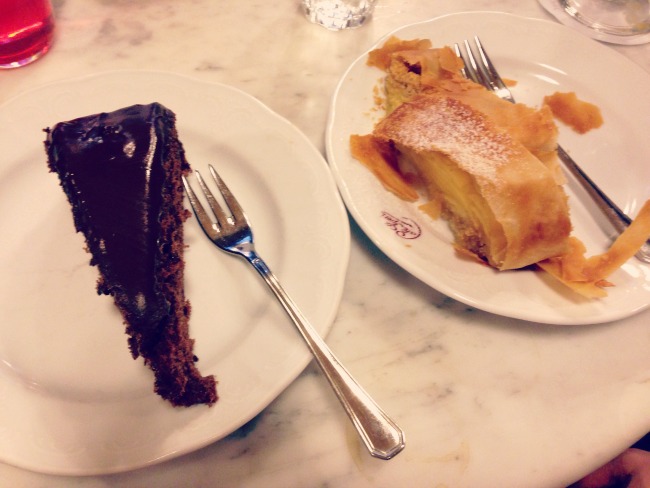 … because one slice is never enough.
Went out with my college roommate (and her husband and their friends) for her 28th birthday. 28 is the age to be, let me tell ya! It's seriously making me feel old already… I can't wait until we all turn 30 in a few years – yikes!
Changed our last names, so we officially have the same name now and I'm (finally) a Mrs! This makes me very, very happy and I promise I'll write a blog post about it soon, because it deserves at least one.
Volunteered at a homeless shelter with our church group to serve dinner to the guests there.
Decided on our top baby names – we now have one boy name and one girl name and that's that! (Until we change our minds again… which is not out of the question because it seems to happen fairly often.)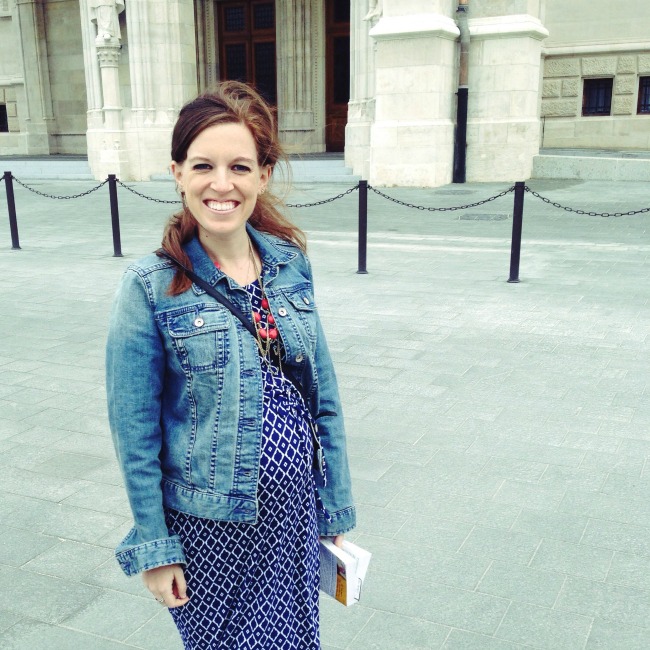 Bumpy in Budapest!
(Lisa) Started attending classes at Pure Barre consistently, which cut down on my cellulite almost immediately! Three cheers for toned legs and still working out 4x per week at 31 weeks pregnant!
In May we're excited about a baby shower my family is hosting in Cincinnati, our maternity photos with the lovely Giedre, starting to set up our nursery (hopefully…), spending time with my newly engaged best friend, and enjoying time with our friends!
What was the highlight of your April and what are you most looking forward to in May?!
Cheers!

( Bloglovin' | Twitter | Pinterest | Instagram | Facebook )