Sometimes I find myself reading blogs for months and months and feeling like I know a blogger intimately because I'm reading her daily thoughts, and then I read some basic info about her and realize that I know her at a 'deeper'/more-detailed level but I don't know or remember her overall story, if that makes sense. That's what makes the difference between acquaintances and good friends, right? Good friends know our story and our deepest thoughts and acquaintances may be coworkers who know whether we enjoyed our lunch that day, but they don't know where we came from or what we were doing before we came into their lives.
So today I'm going to take the opportunity to write some 'not so fun facts' about me that I'm sure have been covered in previous posts or about me pages or love stories or WHATEVER, but that you, as a reader/internet friend may not know if you're reading my daily posts.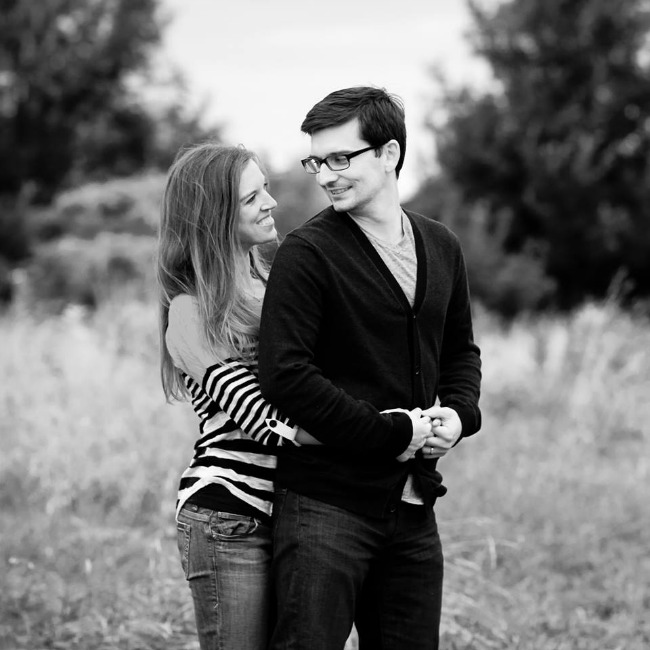 The (maybe not so) Basics:
// I was born in Cincinnati and was raised in the suburbs of Chicago.
// I'm the oldest of three kids, and my two brothers are 25 and 14.
// My parents got divorced when I was 22.
// I majored in Accounting and Finance in college, with a minor in Spanish thrown in there. After college I got my CPA. And somehow I've always worked in technology…
// I studied abroad in China for 6 weeks during the summer between my sophomore and junior years of college. It was on my bucket list to see the Great Wall, and I checked that off! I also volunteered in Nicaragua during my spring break senior year, because it was on my bucket list to volunteer abroad. Clearly, I take my bucket list very seriously.
// I've lived in the actual city of Chicago for 5 years, two of which were by myself and three of which were with Tim (the Husband).
// Tim and I met online through OkCupid.
// For one year, Tim and I lived with a roommate, who is still a good friend of ours. Living with two guys was actually a lot of fun!
// Once upon a time (not that long ago) I was a consultant and traveled 100% for work. Now I work 10 minutes from our home and I much prefer the settled lifestyle.
// I've run three marathons and I think I'm done with that distance, although I may try to do some halves in the future if my body cooperates.
// Ozzie (or little Monster) joined our family a little over two years ago. He's a Puggle who loves Tim more than me.
// Tim and I got married in Jamaica (about 18 months ago).
// We traveled to Tanzania for our honeymoon (where we volunteered and went on a safari) and made a stop in Istanbul before coming home.
// We're expecting our first child (Bumpy) to be here in a few weeks.
// My favorite workouts over the years have included long distance running, boxing, CrossFit, (hot) yoga, barre classes…. I'm always on the lookout for a new workout to be 'addicted' to. So far my favorite for seeing awesome results is CrossFit.
I have some slightly more interesting facts written here, if you feel so inclined to know even more.
Let me know a fun fact about YOU!
Cheers!

( Bloglovin' | Twitter | Pinterest | Instagram | Facebook )