Routine.
It's a word and concept I love and hate at the same time.
I mean, I like the idea of a routine.
I'm Type-A enough that I love the thought of waking up at a certain time, drinking tea while reading my Bible, eating a nutritious and delicious breakfast, then going about my day of appointments and household chores and wrapping my day up by making a delicious dinner and then eating at the table with Tim and then reading and journaling before I go to bed at a decent time…
I mean, seriously, my brain thinks I would love that life.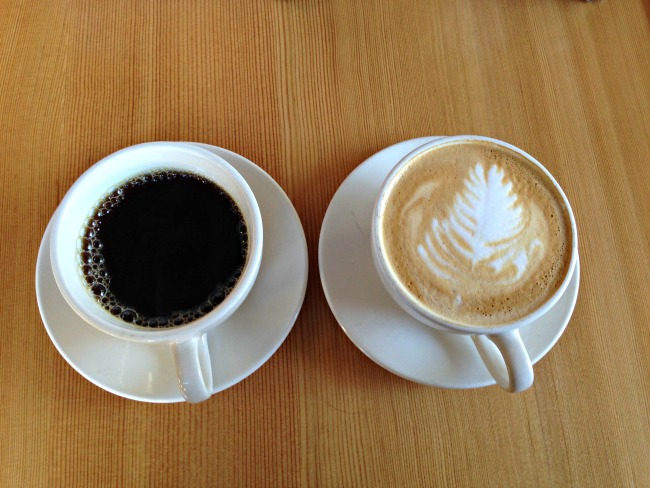 In my mind, my routine should involve tea or coffee each morning… this never happens.
But somehow that routine is far from my reality, which kind of tells me that I don't actually thrive on routine.
What happens in my actual day is that I wake up whenever Clara decides she's ready to get up for the day; I'm usually running out the door to get to someplace so I almost never eat breakfast; I spend my whole day running around with Clara or sitting on the couch alternating between feeding and playing with her and putting her down for naps all while scanning social media or texting friends or watching mindless TV (anything I can do tired and with one hand, basically); and by the time Tim is done with work I'm exhausted so he makes dinner, and then at night I either blog or I watch more mindless TV before going to bed… sometimes we do something fun in the evenings, but a lot of time Tim works evenings, too, and I'm on my own with my mini-me until we both pass out.
Gosh, I feel a bit lazy just typing that out!
So maybe I do have a routine of sorts, but it's not that scheduled and it's certainly not the one I want permanently.
The reason I have a hard time with an actual routine is because what works for Clara one day does not work the next day – so she keeps me on my toes! We do have certain things we do each day though. On Tuesdays and Thursdays we have a workout class, on Wednesdays we have a women's church group, and one day each week we get together with other moms to talk about mom-things. We actually almost have too much going on some weeks!
I guess this is just a part of the stay-at-home-mom transition. It doesn't sound like it would be difficult to organize infinite time, but it is! I'm accustomed to a work schedule of start times and end times and meetings and actually needing to shower in the morning and now I have so much free-time-that-isn't-actually-free-time I'm feeling guilty for not getting more done and also too exhausted to do anything.
I feel like I should be doing a bijillion projects but instead I find myself wasting time on the couch far more than I'd like to be, simply because I only have about 20 minutes before Clara needs me again and that's just not enough time to really get started on anything productive. Or maybe that's just an excuse I tell myself.
It's all an adjustment.
I've had a schedule/routine forced on me my entire life (class, sports, class, work…) and now the only schedule I have is dictated by someone who poops her pants regularly and is even applauded for it.
It's strange, really.
I'm sure people who work from home (SAHMs included) can relate to the amount of disciple in takes to really be productive in a home environment. It's a whole different ballgame, I swear, but I'm bound and determined to make this work in a more productive way going forward.
I have things to do, darnit!
Do you have any tips for being productive at home? Do you limit the times per day you check your phone/computer/social media? (For me that's definitely the biggest distraction of my day, aside from Clara!)
Cheers!

( Bloglovin' | Twitter | Pinterest | Instagram | Facebook )