I received a pair of glasses from Firmoo to review their  products & site, but all opinions are my own!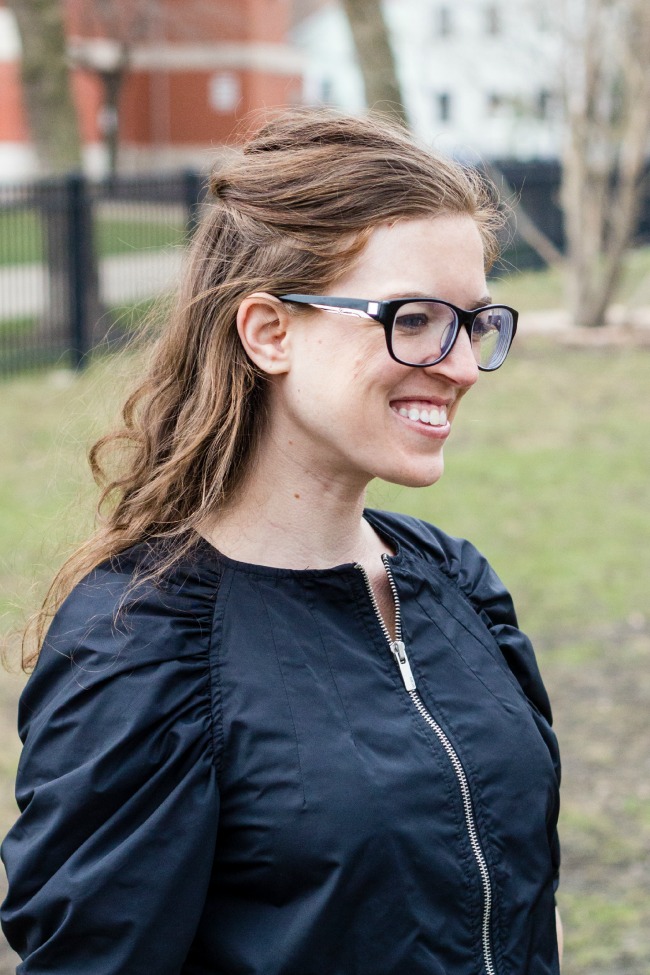 I was one of those unfortunate kids who needed glasses at the young age of about 10 years old. I remember in 3rd or 4th grade not being able to see the chalk/dry-erase boards (yep, back then we still used a chalkboard sometimes!) and wondering why I seemed to be the only one having trouble with it.
Eventually I went to the doctor's office for a check-up and realized I could barely make out the large 'E' on the eye chart, and definitely couldn't read any other letter on it.
So that was a problem.
Needless to say, a trip to the eye doctor quickly followed and I came out with a new pair of glasses.
They were huge frames and I wore them every day. I was amazed at how much clearer the world looked, and although they were inconvenient, I was glad to be able to see!
A few years later I got contacts and never looked back. Contacts made sports (especially running) easier, and I looked more like my friends, who didn't need to wear glasses.
I've been a loyal contact-wearer for about 15 years now!
Well, imagine my disappointment surprise when I went to the eye doctor this past year and he told me that I should really be wearing my glasses more frequently, because now that I'm getting older (SAY WHAT?! We're already having these conversations?!) I should be trying to keep my eyes from straining.
Well, I told him that I couldn't wear glasses because I actually look awful in them – and thought the case would be closed.
Instead, he suggested that I invest in some new glasses that I maybe don't look terrible in.
I guess this doctor really wanted to save my eyes – the nerve.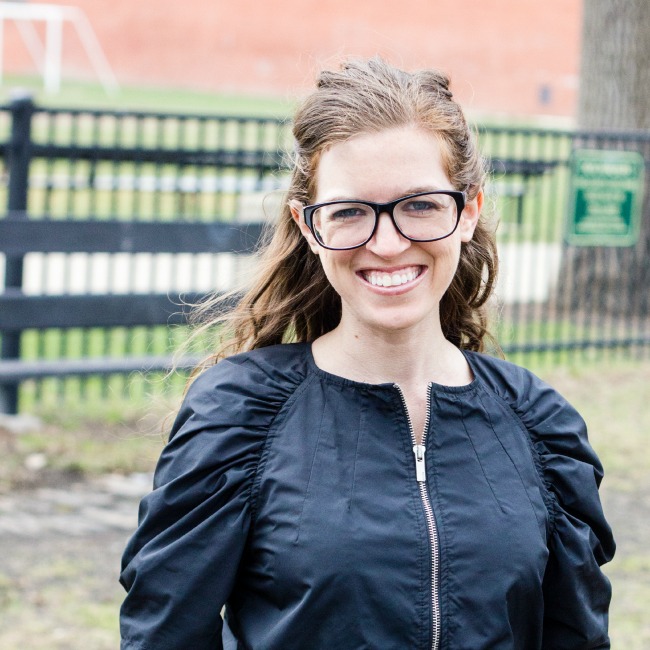 Enter: Firmoo.
I loved this site/shop because:
I could upload a pic of myself and 'try on' lots of different frames from the comfort of my home. I also found it easier to compare looks this way as opposed to trying on a bijillion pairs at a store.
The product I received was high-quality.
They had a variety of frames to choose from.
Ordering was very easy.
I received my glasses quickly.
Customer service was excellent.
I ended up with a pair of glasses that reminds me of what I wore in elementary school and junior high back in the day. The type of glasses I made fun of my parents for wearing in the 80's/90's. Oh well, I (for one) am glad that bigger frames are back in style, because if I'm going to wear glasses I want them to look like a statement, and not like puny glasses I'm being forced to wear so I don't strain my aging eyes.
Now I wear these for a few hours a day and am quite pleased! I highly recommend Firmoo if you're considering a new pair of glasses!
But seriously, I can't believe I'm old enough to worry about eye strain.
Do you wear glasses or contacts?! Are you as self-conscious as I am?