My goal is to read 52+ books this year, and so far (a whole one month in), I'm on track! And boy have I read some quality books so far.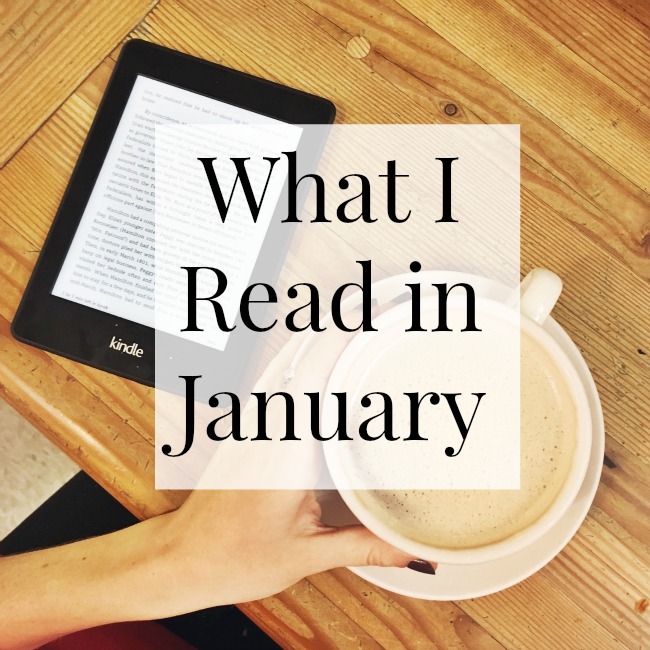 Here's What I Read in January:
// Alexander Hamilton – After listening to the musical soundtrack nonstop for weeks, I decided I needed to know more about Alexander Hamilton. I find him completely fascinating, however, I will admit that I was most intrigued with details of his personal life and tended to skim details of his political life.
// Orphan Train – My obsession with historical fiction continues. I've always loved historical fiction and this book just proves why. It was good, really good. I honestly never knew about the plight of orphans in America during this time period, and I was completely enthralled in both the history and the fictional story/characters.
// The Royal We – Ah, a modern romance with a royal flavor. This was a really easy read and pretty much mirrors the story of Kate & William in a lot of ways – which I have no problem with. This was another one I couldn't put down because I simply enjoyed reading it.
// Better Than Before: Mastering Habits of Our Everyday Lives – This book is worthy of its own blog post (and it shall get one!) but basically I learned a lot about myself through reading just the first few chapters. I'm now more easily able to figure out why I have a hard time sticking to habits, and therefore am able to create habits I can stick to. Life-changing.
// Bringing Up Bébé: One American Mother Discovers the Wisdom of French Parenting. – There were a few chapters I loved and a few chapters I thought were very bleh. My main issue with this book is that I don't feel like it answers the essential question "so are these parenting methods proven to be better for either the babies or the mothers?!" I'm going to dedicate a blog post to my thoughts on this book. I also guest-posted about my thoughts on two specific chapters over at Primarily Inspired.
// Eight Hundred Grapes – Another easy read that I recommend! I guess you could call this a modern love story… kind of. I didn't love certain parts of this story, because I just wanted to yell at the main characters, but I enjoyed the plot and now want to visit Napa again ASAP.
// The Good Girl – My bedtime is at 11pm and I stayed up until 2:30 am to finish this book, because I just couldn't stop reading it. (I think the short chapters do that to me.) Also, this story takes place in Chicago, which made it feel very familiar to me. Plus, I was actually really surprised by the ending, which is always a good thing. An easy read with a good plot line? Yes, please.
Seven books in one month! If I keep up this pace, I'll have finished 84 books by the end of this year! However, with a newborn thrown in the mix I have a feeling my pace will slow down or become nonexistent  in a few months. I'm certainly enjoying my peaceful, book-filled nights while they last!
What did you read this month? Do you have any recommendations for me?! Seriously, all of the books I read seem to come from reader/blogger recommendations.