This was a fun week. Last weekend we took a mini-babymoon to Leavenworth and Suncadia (both a few hours east of Seattle) and spent some much needed time together as a family of three. I sat in a spa for hours by myself and it was heaven. I floated in a pool. We went hiking. We laughed a lot… we just had such a great time and made some happy memories.
You know how it is to come back from vacation – it's like all of the relaxing ends abruptly and suddenly there are a bijillion things to do. Well, I've been trying to fight the urge to do all of the things (hence the reason there is still a lot of laundry to do. A lot.) and instead I'm attempting to relax as much as possible. My body is giving out on me a bit, and I've taken a few midday naps this week, which is very out-of-character for me! Now if only I could fall asleep at night… pregnancy insomnia is no joke. Anyway, I am trying really hard to remember that resting is the thing I need most right now. If only I could explain the concept to Clara…
In other news, my weekly OB appointments have started, and I had the not-so-pleasurable GBS test (is this uncomfortable for anyone else?! Am I the only one who hates it!?) so that means that I'm on the road to labor and delivery. Kind of. I mean, sometime in the next 6 weeks this baby will be born, which is a rather large span of time. I'm not in a rush (yet), though.
We have a few busy weekends in the near-future, which I'm looking forward to. There are lots of fun memories to be made before our family expands, that's for certain! Let's be honest, I'm excited for anything that will take my mind away from the physical discomfort of late pregnancy!
Do you know what is a great distraction? Reading!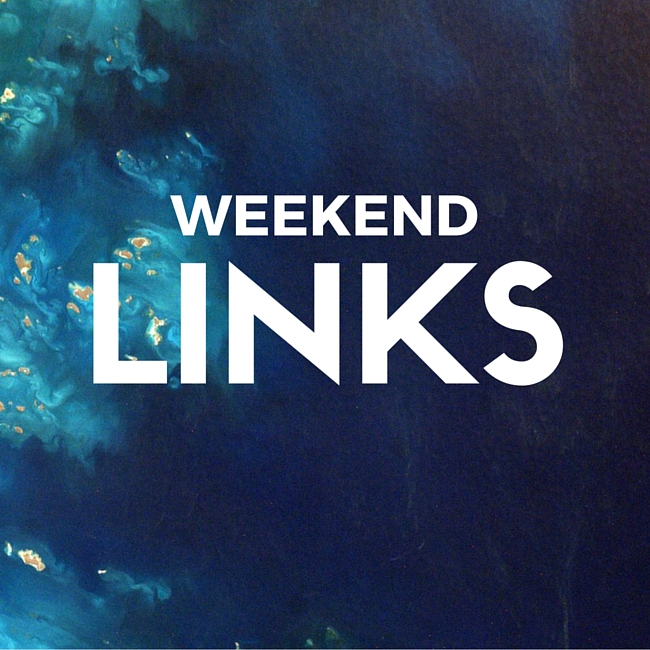 Things I've Read on the Web:
// Everything You Miss While You are Busy Doing it All: "You may be the most thoughtful, caring, loving person, but if you are always so busy, you are missing out on tiny moments of love all day long. Make time and space for love." (here)
// I No Longer Give A Damn That My Baby Isn't Wearing Socks: "I know that when I walk into a store sans socks but with a coat on him, people stare. I hear the snickers and the comments ("That baby should have socks on!"). Well, unless I superglue some socks on him, they aren't staying on this kid, lady. So you keep your parenting judgments right over there. I just can't help it." (here)
// A Roadmap to Overcoming Insecurities: "And that's they key: All of our insecurities are actually an opportunity to do some good work, to learn about how we work, to develop skills that will help us for life." (here)
// Why I Didn't Marry My Soulmate: "We're messy people who fell in love and took the risk to live life together forever. Yes, he's the only person I want to do life with, but that doesn't mean he's the only one who could. And you know what? That might not make our love overly sentimental, but it makes it deep. We know that we're not each other's "one true love," so we fight for our true love. And we love it that way. Our guard can't be down around others, and it can't be up with each other. We don't depend on fate to keep us together; we hold fast to our covenant. " (here)
Cheers to the weekend! I hope you had a wonderful week.