It was a good weekend full of everything I love.
Friends, nature (and adventures), coffee, pizza, family, football, the Cubs, church, a good book (The Sound of Gravel), more pizza, a few episodes of my new favorite show (we just started watching 'Parenthood'), baking, and a great cocktail. I mean, I couldn't have scripted it any better if I'd tried.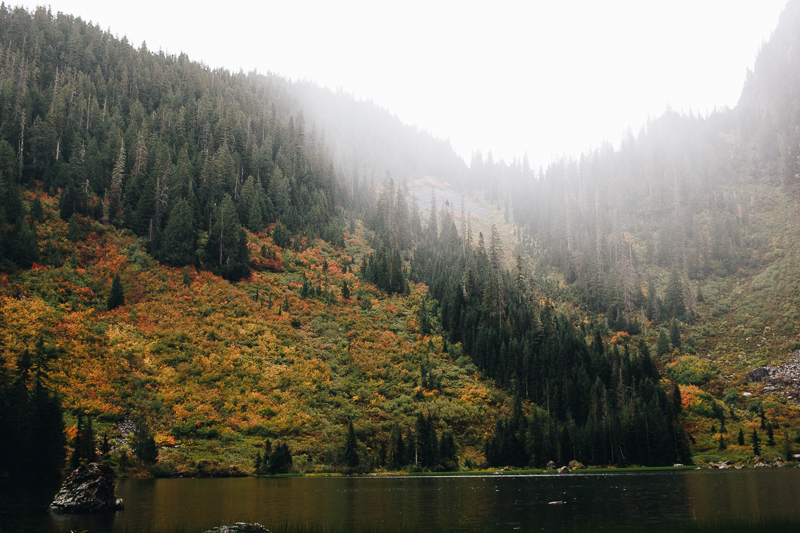 Let's start at the beginning. On Saturday a few friends and I drove into the mountains to do a 5ish mile hike to Heather Lake. We were on a mission to find fall colors, and we did indeed find some! It was a rainy, cool day, and it definitely put me in the autumn state of mind. We left our kids and husbands to fend for themselves, which means we were able to hike without carrying heavy packs! Bliss! It's so much easier to walk without listening to whining and lugging around toddler weight.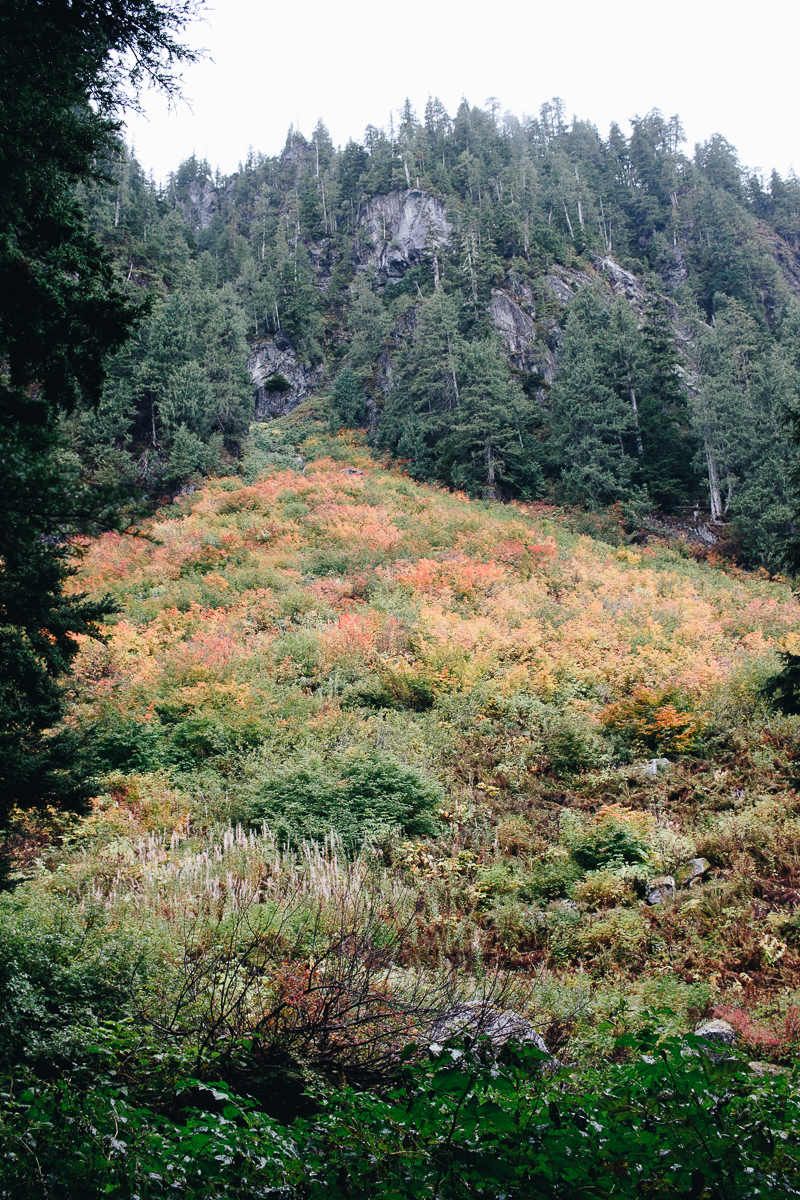 *Sidenote: I really appreciate that I live in an area of the country in which I have gal pals who will spend a Saturday hiking & chatting with me. 10 years ago I would have been running along the Chicago lakefront with friends, these days I'm in the mountains. Life is a whirlwind and I feel incredibly blessed to be where I am (and also blessed for the experiences I had before).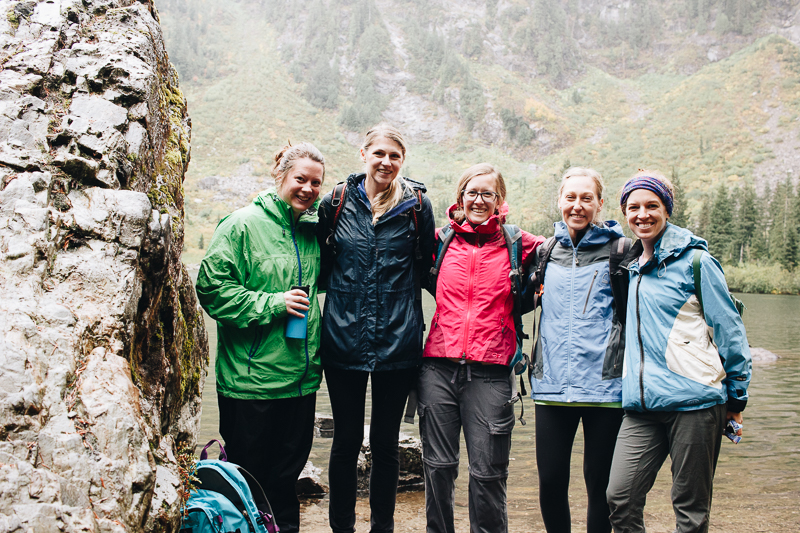 Four of us are moms with eight kids (and counting!) between us.
By the time we got back on Saturday afternoon it was time to head to the next event – pizza! We celebrated a friend's birthday at a Paxti's (a pizza place in the Ballard neighborhood of Seattle). There, we were able to watch the Cubs blow a playoff game while also enjoying Chicago style deep dish pizza. It was bittersweet. Well, it was only bittersweet until I got a cocktail in my hand and quickly forgot about the Cubs' loss. I will say, the dinner was chaos but the very best kind. There were 12 adults and 9 kids, most whom were under 3 years old. About half the kids were having epic meltdowns at any given time, and I was just happy when it wasn't one of mine.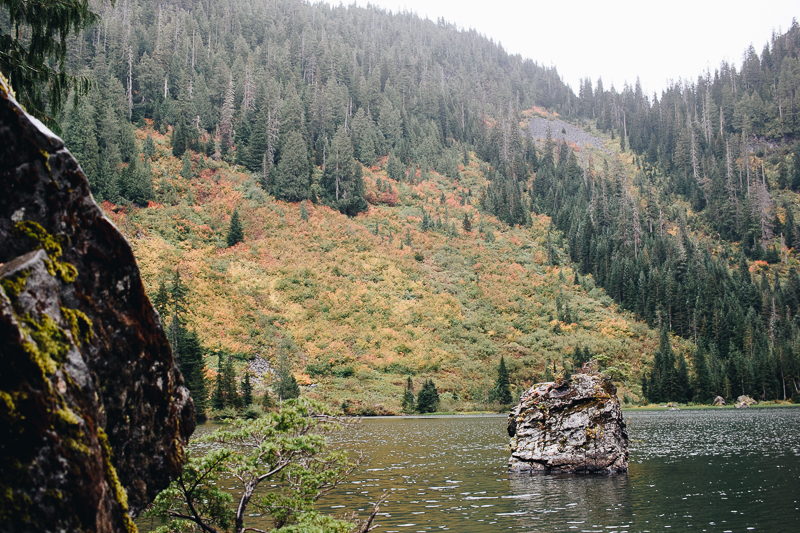 We got home around 8pm and I felt like it was midnight. Parenting does that to me. We spent the rest of Saturday night watching Parenthood, and then after Tim went to bed I read almost all of 'The Sound of Gravel' (read it!).
On Sunday we decided to take it easy, since the girls had such a busy day on Saturday and I am attempting to keep their schedules 'light' every few days to give them a chance to really unwind. So we skipped going to church and streamed the service online (while still wearing our pajamas). Clara and I baked these apple pie bars in the afternoon while watching the Seahawks play, and then we all headed off to our small group where we enjoyed a 'family' dinner and great conversation. By the time we got home we were all exhausted in the best kind of way!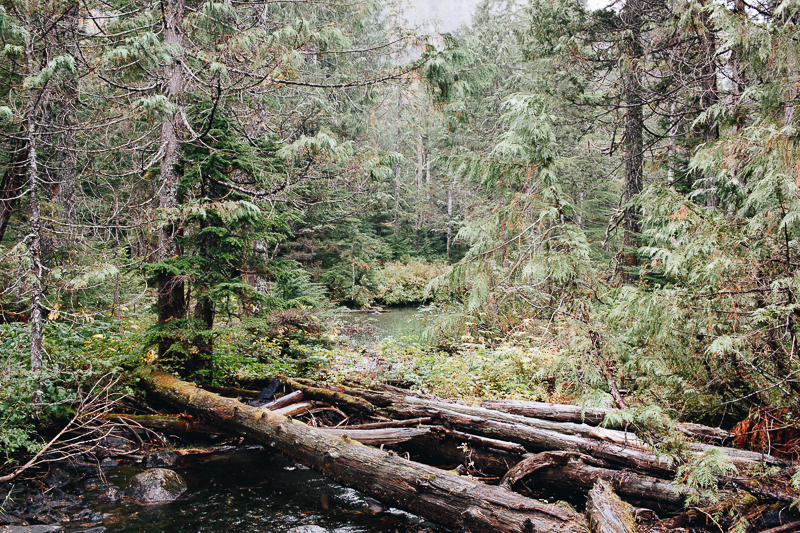 This week's already been off to a great start, as well. Clara had preschool today and we went to a friend's house this afternoon for a playdate in the sunshine and life just felt very smooth. Although, I did spend 2 hours sorting laundry this morning. TWO HOURS. I mean, it would have gone faster if my 'assistant' hadn't carried clothes to random spots around the house, but such is life with a toddler.
I think the last few days went so well because I'm still feeling refreshed from Saturday. I keep reminding myself how important it is for me to take some time for myself, away from my kids. As a stay at home mom I find myself constantly feeling guilty for using weekend time to do things I want to do, instead of spending it as a family. But, I do feel like a more refreshed and energetic mom upon coming back to my kids after a few hours away. I'm hoping I can make this a more consistent habit in the future!
I hope you have been able to find some ways to feel refreshed, whatever that looks like for you, as well!