January lasted forever, right? Like, January 1st seems like it was at least 3 months ago.
I'm glad it's February (at last!) because we have some fun plans! Hiking, skiing, a vacation… it should be great! Fingers crossed that everyone stays healthy.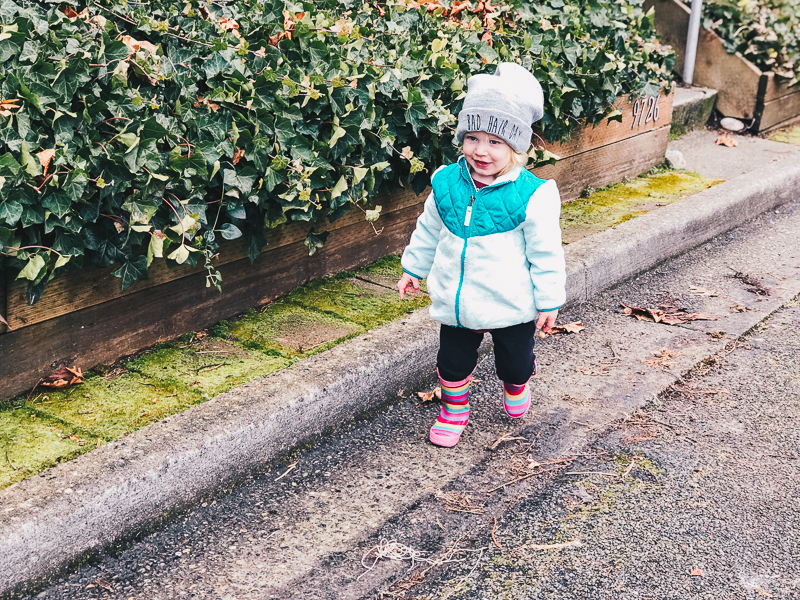 5 Things This Week:
+ It's official, Isabelle is POTTY TRAINED! We have been working on this 'unofficially' for months, but this is the first week we really decided to leave the house with no pull-ups on. She did great! We were gone for hours on multiple days, and she didn't have a single accident. Plus, she's been taking 3 hour naps and waking up dry. Woohoo! Check that task off the parenting list.
+ I'm reading 'Anything is Possible' by Elizabeth Strout. First read 'My Name is Lucy Barton', then this one. Such good stuff.
+ This week my MOPS group listened to a speaker who strongly recommended this book for discussing sex with young children. I will probably write an entire post on this – but she recommended discussing sex with kids starting at age 5, and obviously discussing correct body parts with them much sooner. I now own this book and plan on reading it with Clara whenever she requests it.
+ I'm a month late, but have been doing the 30-day yoga challenge by Yoga With Adriene for a whole two days now, and I love it! I'm not sure I'm going to do it every day (okay, I know I probably won't), but I do plan on going through the entire 30 days… no matter how long it takes!
+ This comic hits a little too close to home for me (in my perpetual sleep-training state).
Wait, two more things…
+ Did you see Will Ferrell on SNL last weekend?! I almost died laughing multiple times.
+ The girls got flu shots this week and next year I'm (obviously) doing it way sooner. Usually I don't get flu shots, but with two little ones, it's seeming extra likely that one little germ could take our whole family down and my sanity cannot handle that!
I hope you had a great week!