Thank you Kroger and Fred Meyer for sponsoring this post!
The sun is out in Seattle, no rain is in the forecast (!!), preschool gets out in a week, and our family is ready for summer! I think this summer might just be our favorite one thus far because the girls are at such fun ages to play outside! To get in the spirit, I sent Tim to our local Fred Meyer to get a few summer toys. He, of course, came back with a ton of toys, and told me that I should actually be impressed with his restraint. He still wants to go back for an above ground pool and a trampoline. We're in negotiations.
Anyways! We had a fun afternoon playing at the park and it only reaffirmed that we have some great times ahead of us. And also some meltdowns, because… toddlers.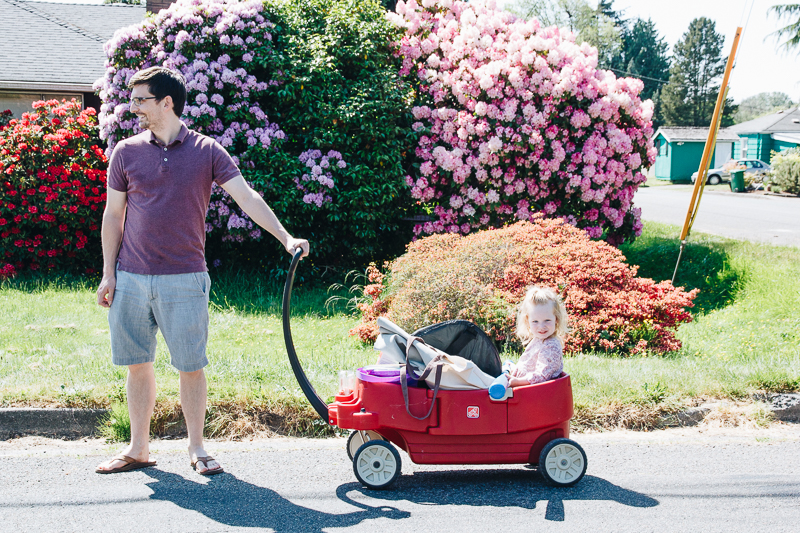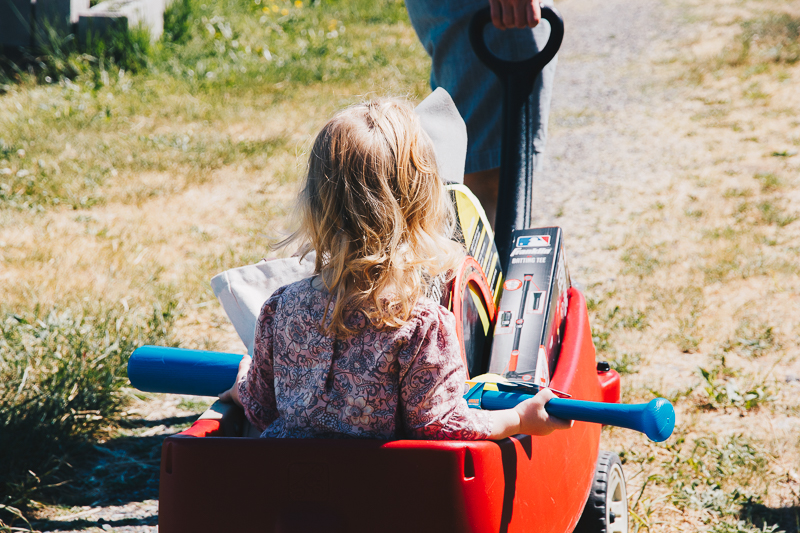 Here's what I plan on filling our summer with:
Water toys.
There is nothing my girls love more than playing in the water. Whether it be throwing water balloons, playing at a water/sand table, jumping through a sprinkler, or playing in a kid-sized pool, these toddlers have the best time splashing around in their swimsuits. The plan is to keep our yard stocked with water toys so we're always ready to play!
Bubbles.
Confession: Bubbles are one of my least favorite toys for the girls to play with. They always spill the entire bottle, or getting super sticky, or whining because it's their turn and sister won't share… you get the idea. But here's the thing, the girls LOVE bubbles, so we're going with it! Bubbles for everyone.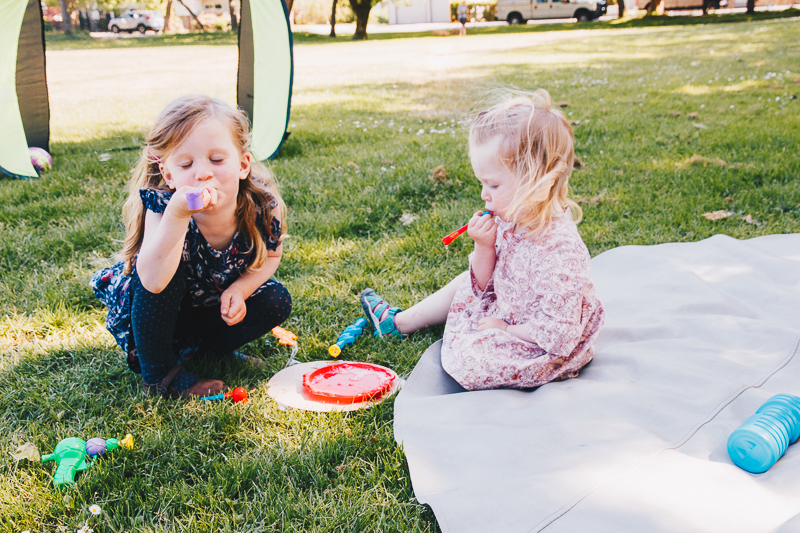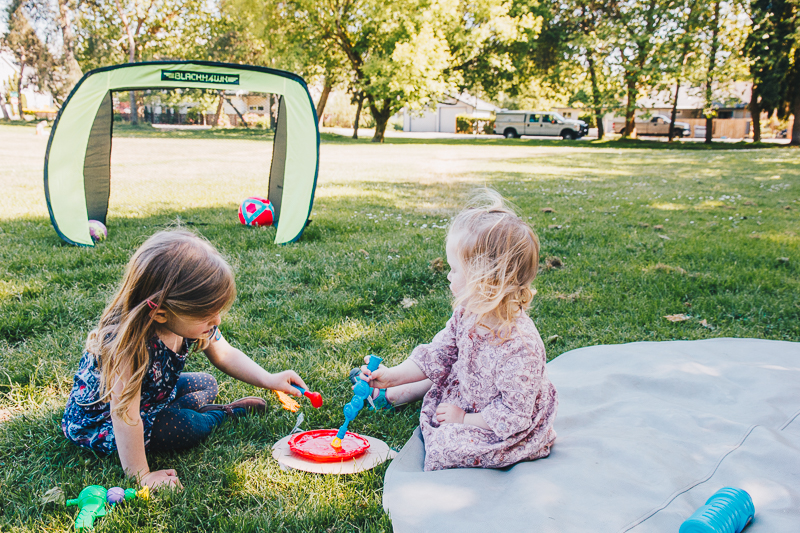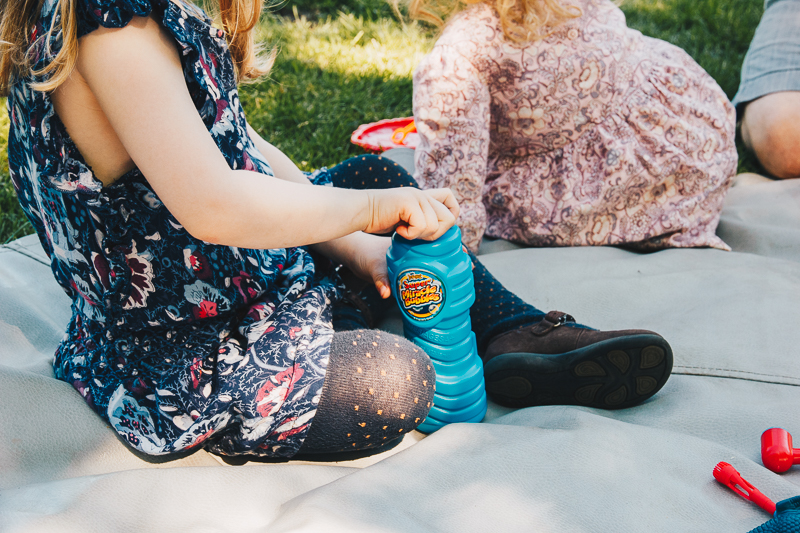 Playdates.
One of the things I love about summer is that our friends have more open-schedules, so we're able to get together for more playdates! I can't wait to hang out at friends' houses and chat with the moms while the kids play. The girls are finally at ages where they can both interact with other kids, and I am loving it!
Swimming.
There are so many lakes and bodies of water near Seattle, and we love checking them out so the girls can splash around and 'swim' a bit. Our favorites in Seattle are Green Lake and Matthews Beach, but it's also fun to drive out to Lake Sammamish State Park (because it has the best playground)!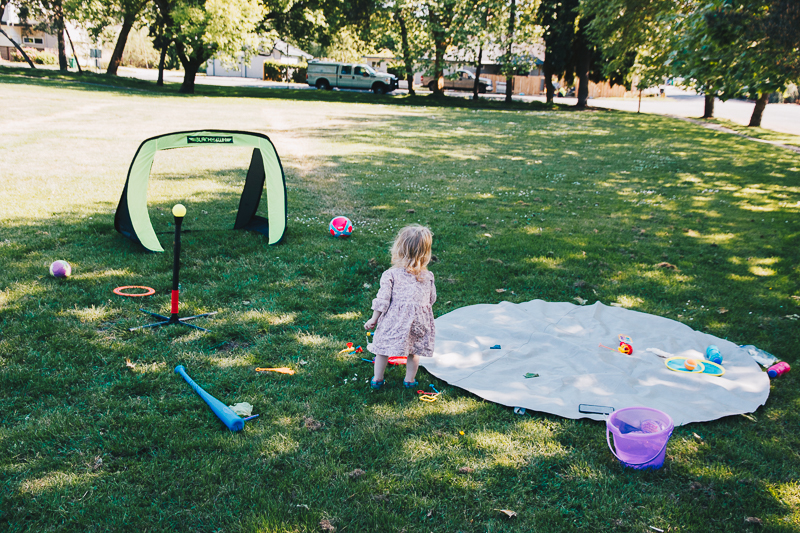 Games.
Tim and I love games and the girls are finally old enough to kick a soccer ball around, ride bikes, and play a game of catch! We're working on trying to get them to hit a baseball, but we could be quite a ways from that particular milestone…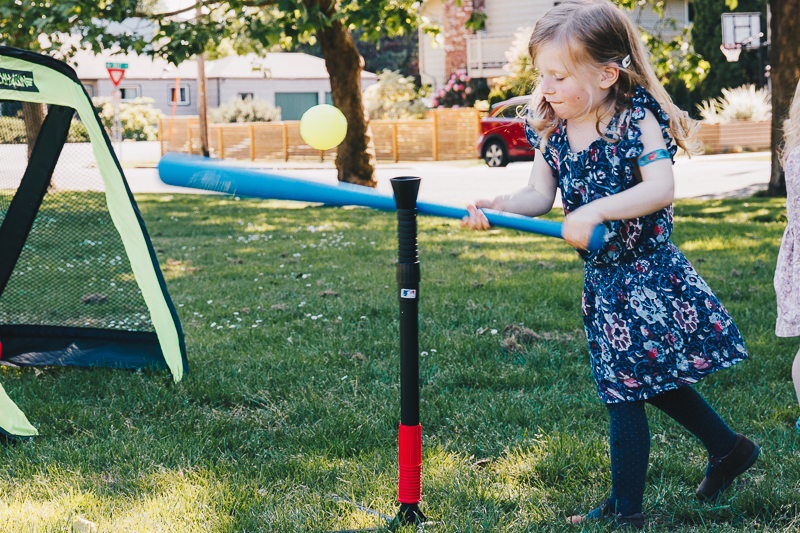 Grilling & eating outdoors.
One we finalize the whole house buying thing, we're buying a grill! There is nothing easier than grilling out dinner for our family and for friends who stop over. It's easy to cook and easy to clean up — wins for everyone! We also have a toddler-sized picnic table so that the girls can eat their lunch and dinners outside. They absolutely love 'picnics'!
Outings.
There are so many things to do in Seattle during the summer months. We love Gasworks Park, the zoo, any and all playgrounds, Pike Place Market, and any kid-friendly restaurant that lets us eat outside. Plus, on really special days we can take ferry rides to nearby islands to enjoy a change of scenery. What toddler doesn't love boat rides?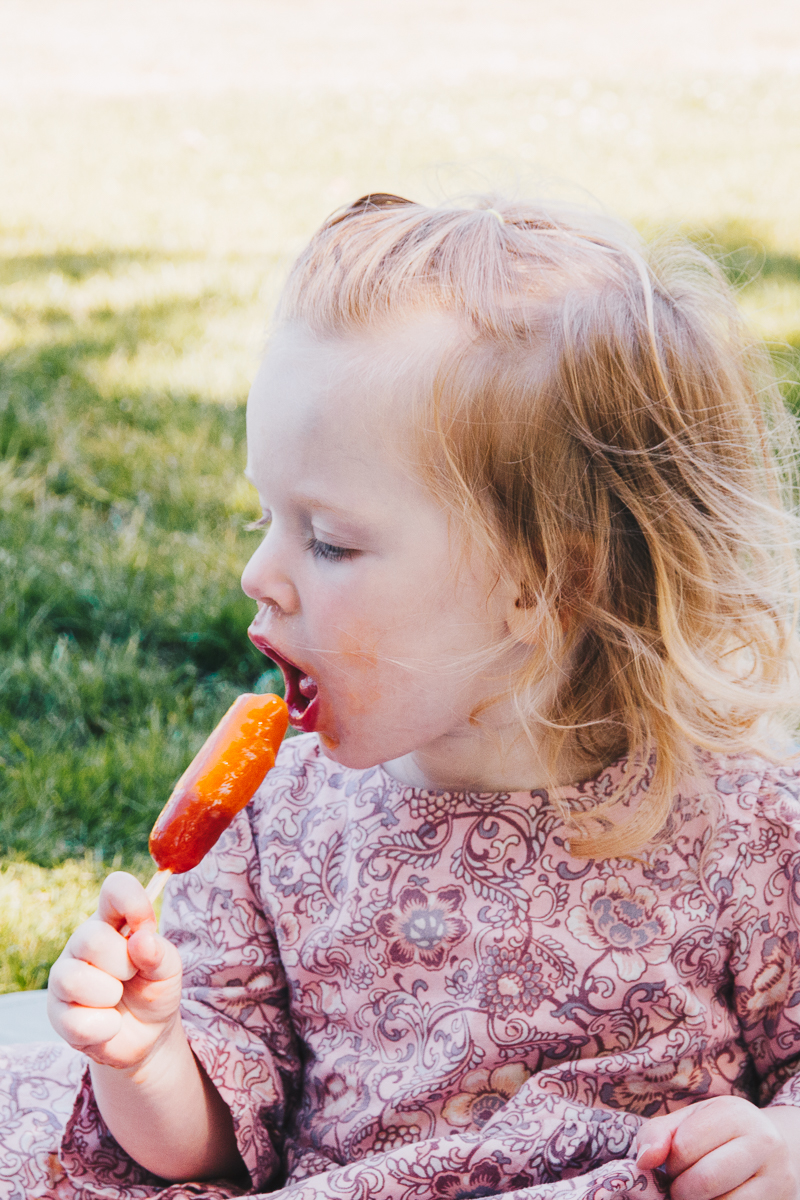 Sweet treats.
I really, really try to limit our kids' sugar intake, but it's fun to have some sweet treats in the hot summer months, so I relax our dessert policy just a bit. The girls especially love popsicles! I'll eventually learn how to make my own (or rather, eventually I'll get motivated enough to actually do it), but for now they're enjoying Outshine Popsicles.
And of course, I have some adventures planned for this summer, like a few camping trips and seeing new places and maybe a few hikes! I'm trying not to get overly ambitious but that's easier said than done for me…
No matter what we end up doing this summer, I know we'll be heading back to Fred Meyer for even more supplies… they seriously have everything we could ever need for summer and I know Tim is already dying to go back to pick up some more goodies. (He really can't say 'no' to these girls of ours!)
What were your favorite memories from your childhood summers?! What do I need to add to my list?!