I feel like I shouldn't post anything on the internet that isn't directly related to my New Years resolutions, but since those aren't quite solidified, I'm going back to a good ol' fashioned update post (in bullet point form, of course).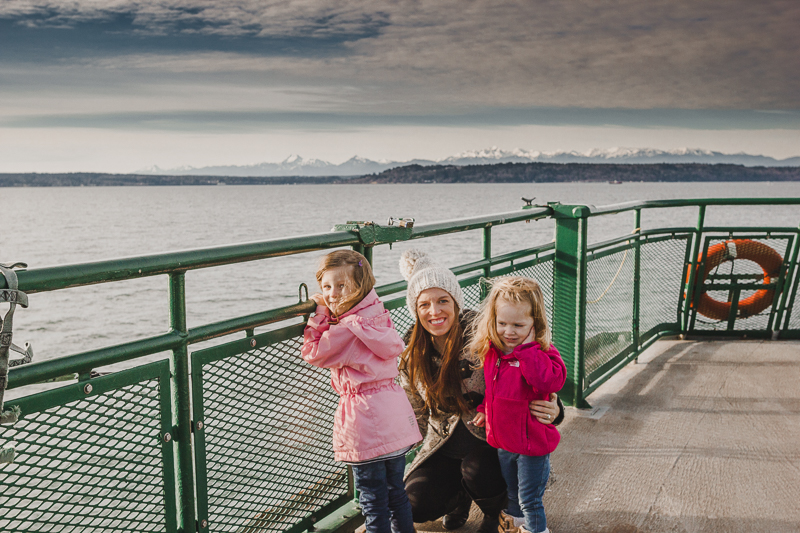 + Isabelle has officially given up her nap at the advanced age of 2.5 years old. I'm 1 part ugh  and 3 parts excited. This is the first time since Clara was born that we can do all day adventures without needing to be in the car or at home for a naptime! I'm going to enjoy this sweet freedom while it lasts before the new baby comes and ruins changes everything.
+ House renovations are winding down – what?! I know, I know… after 6+ months, it's finally happening! I mean, there's still a lot left to do, but at least our home appears more put together than ever before.
+ I love January. And new beginnings. (Same reason I love Mondays! January is like the Monday of the year!) I know I've mentioned it no less than a bijillion times, but if you haven't purchased Powersheets from Lara Casey, you should consider it. This has completely changed the way I approach resolutions and my year as a whole. Although I'm still struggling to come up with my word for the year…
+ If you need a good podcast recommendation, I just finished The Caliphate and I'm now listening to Mile Marker 181.
+ If you need a good book recommendation, I have PLENTY and will be doing another post on this for everything I read in 2018, but right now I'm reading A Man In Full and am quite pleased with it. It's definitely a welcome break from the nonfiction and chick lit I've been reading lately.
+ Winter break has been tough, but good. Tough because Tim went skiing and came back with a herniated disc in his back and has also gotten several migraines over the past few weeks, so I've been solo-parenting more than I'd like – and I have the grumpiness to prove it! I don't mind parenting solo on days in which we have a routine and school and activities… but weekends and holidays – NOPE. Not for me. No thanks. He's on the road to recovery, though! (Knock on all of the wood for me, please.)
+ I finished my 1SE video for this past year, and of course I love it. Although I'm highly biased because I could watch pictures and videos of my girls forever! I wrote a post about how to do your 1 second video, here. If you like creative projects and memory-keeping through technology, this might be a fun and challenging project for you!
+ I'm 26 weeks pregnant and am still feeling okay! I mean, I feel larger, but I'm not nauseous and I don't have any headaches – so I will take it! Plus, I have motivation! And energy! All good things – finally.
+ Speaking of feeling well, I'm crossing all of my fingers and knocking on wood, but I just want to throw it out there that no one in my family has been sick since November! Last winter/spring was so rough with illnesses that maybe God is giving us a small break  this year? Granted I've been 'sick' since August and was super sick with a sinus infection all of November… and now Tim is suffering from a variety of ailments… but my kids have been feeling good so it's still a win – right?!
Happy New Year!