This past week we spent two nights camping at Cape Disappointment State Park campground. It's a place mentioned in lots and lots of books/blog posts/articles/etc as one of the best places to camp in Washington, so I had high expectations! And they were met.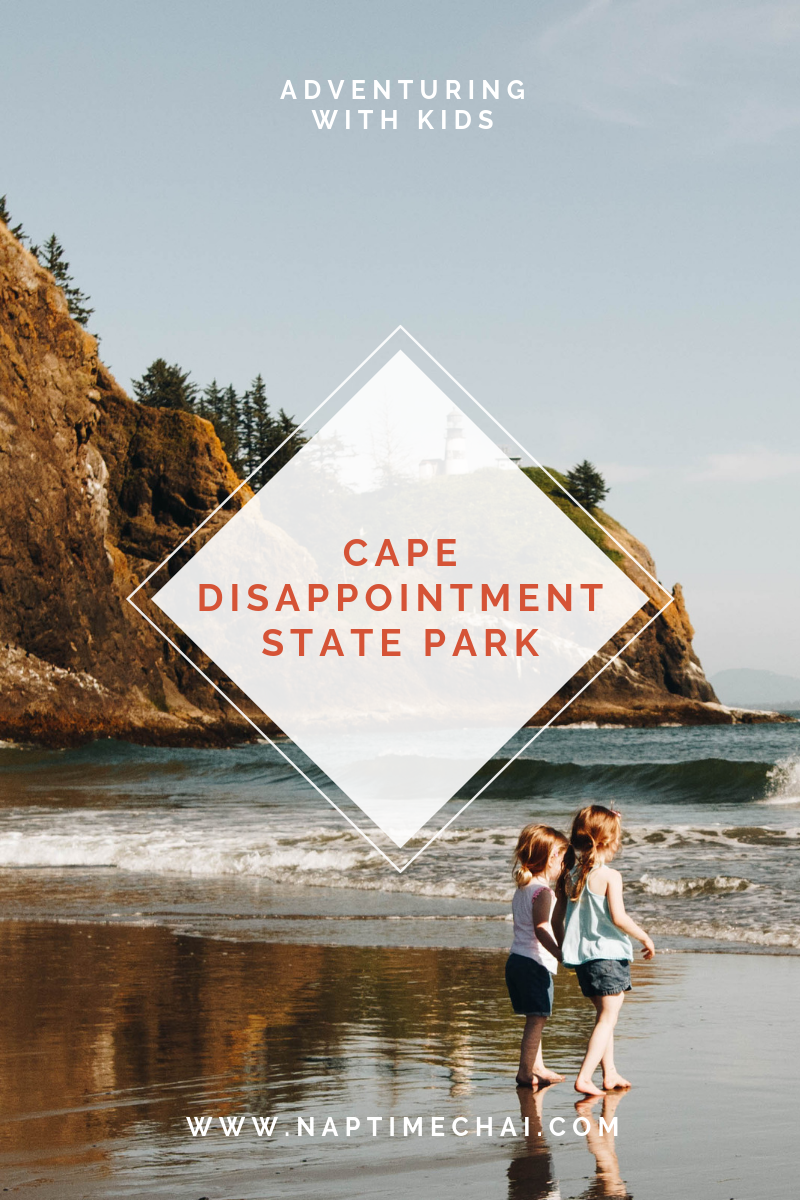 Now the campground itself wasn't so spectacular in terms of the actual sites and amenities. (I mean, everything was fine, but the sites were pretty close together.) But the location is just amazing and more than makes up for it. We stayed in a cabin, which was in Loop D, near O'Neil Lake. We had never camped in a cabin before, and were really happy with the experience.
Cape Disappointment State Park is wonderful. There are gorgeous beaches, light houses, hiking trails, views of the Pacific Ocean and Columbia River, and some historical significance – since this is the point where Lewis and Clark ended their trek.
It also has the advantage of being in close proximity to the town of Long Beach and other coastal towns on both the Washington and Oregon coasts. I think it's a place we could have easily spent 4-5 days.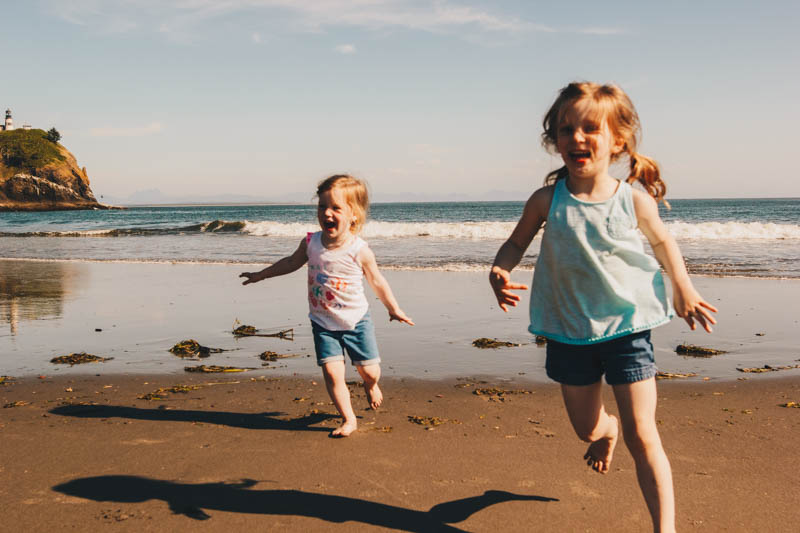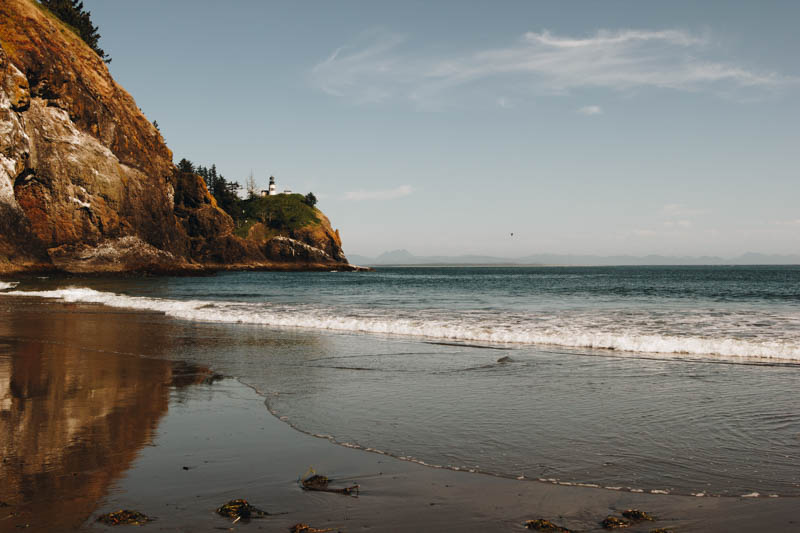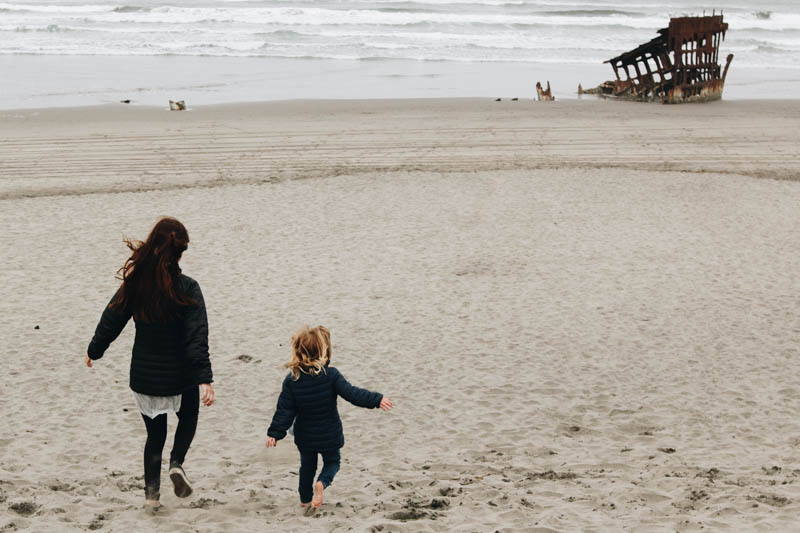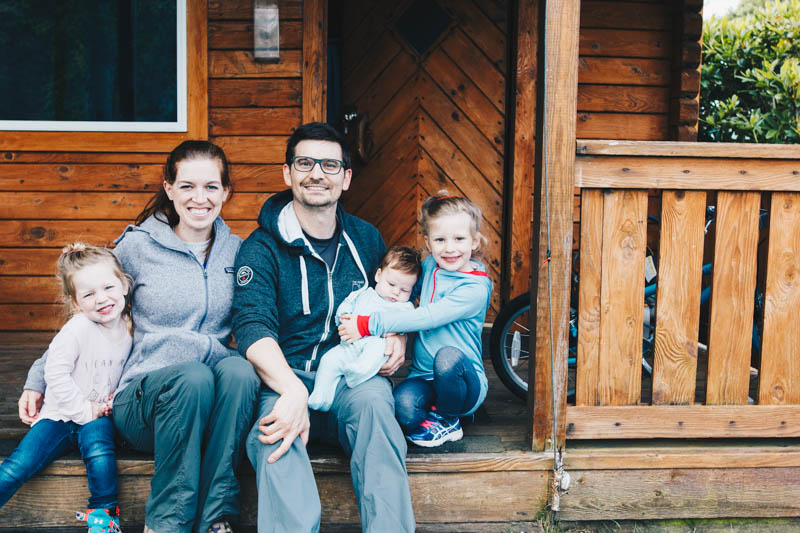 Here's what we did:
Put our feet in the water at Waikiki Beach.
Learned some facts at the Lewis & Clark Interpretive Center. 
Hiked near the Cape Disappointment Lighthouse.
Ate a wonderful (albeit expensive) meal at The Depot in Seaview. We ate fried oysters, clam pasta, salmon, pasta with crab (for the girls)… everything was delicious. As a bonus, the girls were really well behaved and Phoebe just relaxed in her carseat the whole meal.
Walked along Long Beach – the longest beach in the world – and saw a real whale skeleton on display.
Drove to Oregon to see the Wreck of Peter Iredale in Fort Stevens State Park. The drive itself is really pretty because you get to cross a gorgeous bridge to Astoria and then another (less impressive) bridge towards the state park.
Walked around a gun battery in Fort Stevens State Park.
Drank my first Bulletproof coffee from Roots in Ilwaco (right outside Cape Disappointment State Park). They also had great smoothies and acai bowls!
… and that was all in a day and a half! Imagine what we could have done with more time! Actually, I know what I would have done. If we had more time (and Phoebe was a bit older), we would have biked on the Discovery Trail in Long Beach. Maybe we would have done horse rides on the beach, too! We saw other people doing that and it looked like fun. I would have also liked to swim in the lakes in Fort Stevens State Park. Oh, and driven up to Oysterville (a bit north of Long Beach) to see the old Victorian houses. OH! And I would have definitely driven down to Cannon Beach (about 30 minutes south of Fort Stevens State Park)… and probably stopped at every beach town along the way. Basically, this area has so much to do and shouldn't be missed!
(Can you tell I'm an enneagram 7 and just want to do all of the things?! Luckily my family just goes along with my plans and are good sports about it all.)
A 'spicy take' (as Jamie & Knox at The Popcast say): If I was going to do it again (with kids), I'd camp in a cabin at Fort Stevens State Park. It's near the the shipwreck, it has lakes you can swim in, it has flat biking trails, it has a not-impressive playground (but my girls still love a playground), it is closer to the Oregon coast towns south of it… plus the campsites itself seemed great. Like Cape Disappointment, the Fort Stevens campground offers yurts and cabins – except their cabins are even better and there are more of them! If you're thinking of staying in the area, just check it out. But still spend a day at Cape Disappointment, because there is so much to see there, too.
We will definitely be back in that area to camp again! This was our easiest camping trip yet and it made me confident that we can continue to do this thing in the future. Yay!