I can't believe summer came and went and now we're getting into September and our fall schedule/routine. Every year I wonder how it happens so fast.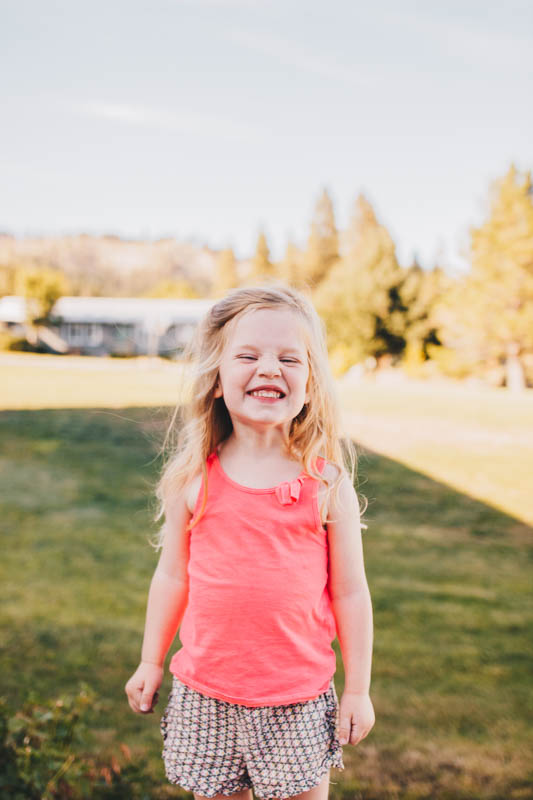 Here's a quick life update:
+ I'm feeling the dreaded 'mom guilt' over kid activities. UGH. Guys. I've basically done what I said I wasn't going to do and signed my kids up for all of the things. Clara has been asking to do soccer for months, so we finally signed her up. The girls are going to continue taking swim lessons because it's very, very important to us that they be great swimmers. The girls will both be taking skating lessons because that is Tim's 'thing' (Clara took them last year and Isabelle is joining this year). Clara will continue taking skiing lessons this winter. Plus they're in preschool a few times a week. And then I felt bad for Isabelle because she isn't doing soccer nor skiing (and is feeling sad about it) so I signed her up for gymnastics. At this moment it's 9pm on Friday and Tim is at Target trying to find black soccer shorts for Clara so she can wear them to her game tomorrow… pray for me, people. We may not survive this level of activity. (And I have only myself to blame!)
+ We have an Au Pair living with us and to help take care of the girls! This should be its own post, so it will be… eventually. We're on our second month in the program, so if you have any questions, let me know!
+ We've started giving Phoebe formula a few times a day after late afternoon/evening feedings. This has been a hard transition (emotionally) for me because I really assumed I'd be able to easily breastfeed her for a year and that is just not the case. But it is freeing to know that I don't need to produce every drop of milk she gets. Plus, I can leave her for a bit more time now without stressing about how many ounces of breastmilk I have in my freezer.
+Phoebe is still spoiling us with sleep most nights. We had a rough few nights a few weeks ago and Tim bought Merlin's Magic Sleep Suit, which worked immediately. She loves the darn thing, so we love the darn thing. She still wakes up at least once per night, but we aren't worried about that and will hopefully 'sleep train' her at the end of the month when life slows down a bit. And if life doesn't slow down she'll end up like Isabelle, who is still not a good sleeper at 3 years old. Womp.
+ Clara and Isabelle start preschool next week – hooray! Clara turned 5 in July but we decided long ago we'd be waiting until she turns 6 to start kindergarten. Having three kids at home this year is not going to be easy, but I keep telling myself it's just a phase, and (unlike last year when I was pregnant) I can drink wine. And more wine. KIDDING. (Kind of.) Truly I'm thankful that I'll get one full year with all of my kiddos at home with me before Clara starts school, then Isabelle will start one year later, then Phoebe a few years later, then before I know it they'll be leaving to go to college…
+ I've been working from home in a part time role and I love it! I get to learn something new and make a few dollars and feel productive in a different way (other than keeping kids alive). Plus, I can feed Phoebe and help with the girls as needed and generally I feel very available while also NOT being fully available. It's the perfect transition into the workforce for me.
+ I've been taking way, way longer to read library books lately. Ever since someone responded to an IG story of mine (in which I was stressed about finishing all of my books on my Kindle before they were automatically returned to the library!) and said that if you put your Kindle on airplane mode you can keep them indefinitely… well, my life has changed. I won't finish as many books this year, but I will get more sleep!
I can't believe it's already September. Bring on football and chili and all of the fall things. (Or just bring back summer. That would work too.)