Before I moved to Seattle, I didn't realize that it never snows here. I mean, I shouldn't say never, because the forecast is predicting snow maybe even today (fingers crossed!), but generally, snow doesn't stick on the ground here and even one inch of snow will cancel all of the things.
However, if we want to play in the snow, we can drive an hour into the mountains and there it is! That's why we go sledding every Christmas, so that I can ensure my kids always have the white Christmas I always hoped for growing up. Dreams being realized over here, people. If you follow me on Instagram you know that we go skiing a lot in the winter/spring, but since Phoebe isn't quite ready for that, sledding is our favorite winter family activity.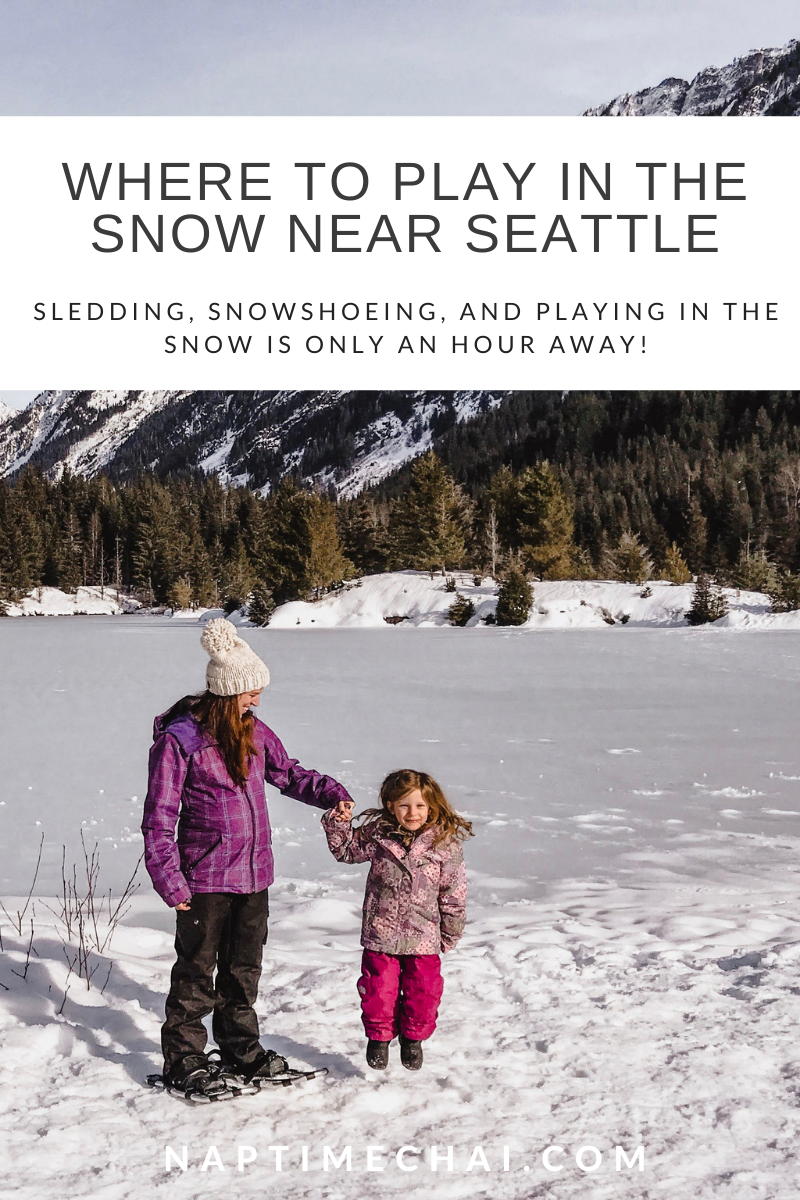 (Pic from 2019 when I was pregnant with Phoebe!)
Our favorite place to play in the snow near Seattle is Hyak Sno-Park. This is an area about an hour away from Seattle. It's very easy to get to (right off the highway!) and it has a big sledding hill, as well as a much smaller 'hill' for younger kids. We mainly only use the small hills because our kids have an easier time running back up and it can easily entertain them for about an hour or two. At Hyak there's also a lot of space for kids to build snowmen and have snowball fights and do all of the snow things when they get bored of sledding.
Hyak Sno-Park has a huge parking lot, bathrooms, and is a trailhead for groomed cross-country skiing and snowshoeing trails. It's great! However, to provide these services, Hyak Sno-Park requires a daily sno-park permit or a seasonal sno-park permit plus special groomed trails permit sticker. There is a booth at the entrance to the parking lot and they will check to make sure you have the appropriate pass to get in!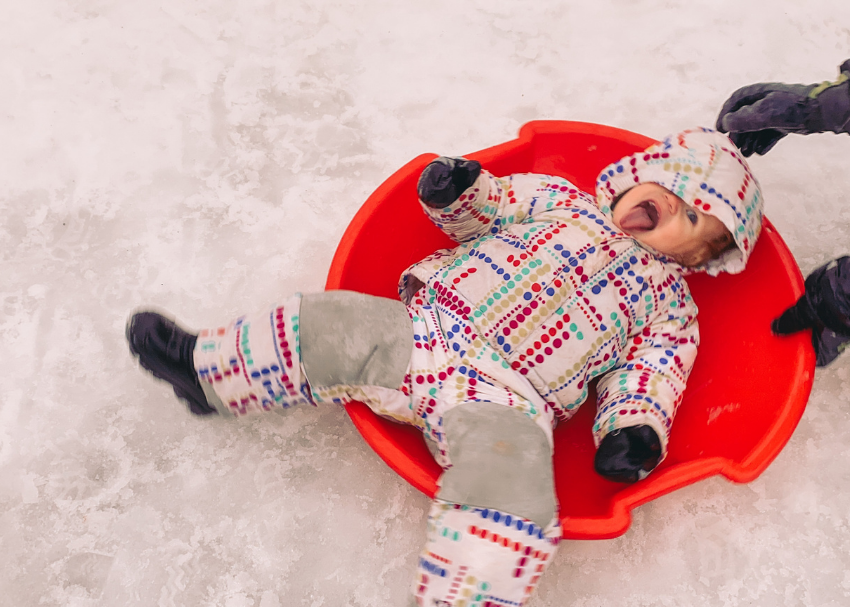 Also worth nothing, this parking lot has 150 parking spaces and they fill up early! So if you want to sled at Hyak, I recommend getting there early (before 10am), possibly closer to lunch time (around 12pm when people might be leaving), or late in the afternoon. We went earlier in the season (December) and on Christmas and had no trouble finding a spot, but when we have gone skiing in the area on weekends, we see the sign on the highway saying the parking lot is full.
If you don't want to deal with the crowds at Hyak Sno-Park, I recommend going to Gold Creek Pond to go snowshoeing. I've also seen people there with sleds, so I think there must be some small hills/mounds near there for younger children to go sledding, but I've personally never done that. However, it is a wonderful place to see some winter wonderland scenery. Kids don't need to wear snowshoes (most of the time, at least), and can play / walk in snow boots. You'll need to park on the street (buy a sno-pass ahead of time because there is no machine or attendant there to buy one!), make your way to the trail (which starts near the porta-potties) and walk to the lake. If everyone is still happy, do the one-mile loop around the lake! Sidenote: The one time we did that, Isabelle screamed the entire time (she was under a year old) and I am still scarred for life and have never tried it again. But that's neither here nor there and I'm sure you will not have that kind of experience… hopefully. God speed. But seriously, this is a gorgeous place and you should definitely visit in the winter. Just be prepared to park pretty far down the road because this trailhead does not have a parking lot in the winter and it gets very crowded.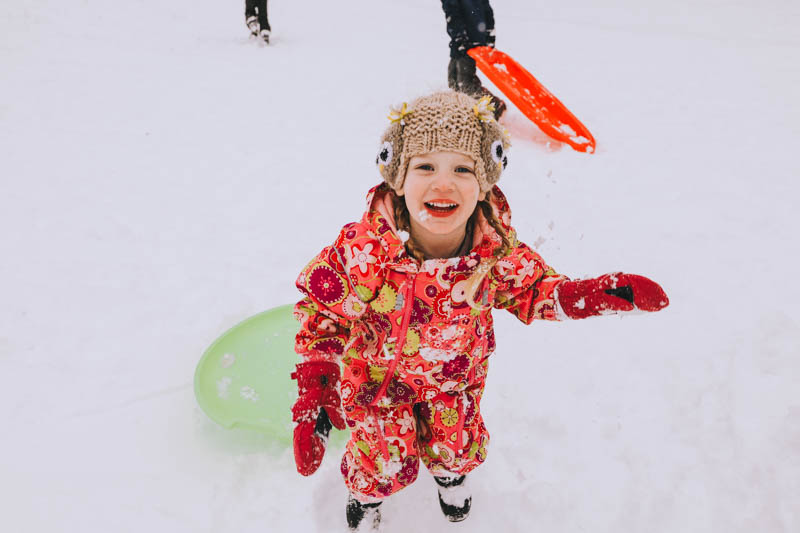 Both Hyak and Gold Creek Pond are great and well worth the visit! I recommend Hyak Sno-Park for sledding and Gold Creek Pond for snowshoeing or a winter walk, especially if your kid is small enough to wear in a hiking pack and won't necessarily appreciate sledding.
Also, there are three new sno-parks  near Seattle that were created this year! I can't wait to check them out! The parks are a few minutes further east from Seattle, but if you don't want to navigate crowds, it is probably worth the slightly longer drive. I also don't think these new snow play areas have sledding, so they might be best for kids who either want to snowshoe or play in the snow.
I hope you're able to get out and enjoy some snow this winter!