Well that was a nice little break, wasn't it?!
There's nothing better than an extended weekend, is what I always say – especially after an extended weekend.
We kicked our weekend off with a birthday dinner to celebrate our old roommate. We went to one of our favorite places, Gilt Bar, where I ordered my favorite pasta in the world. It is covered in a truffle sauce and is seriously the most delicious pasta dish ever.
And I would never exaggerate something that important.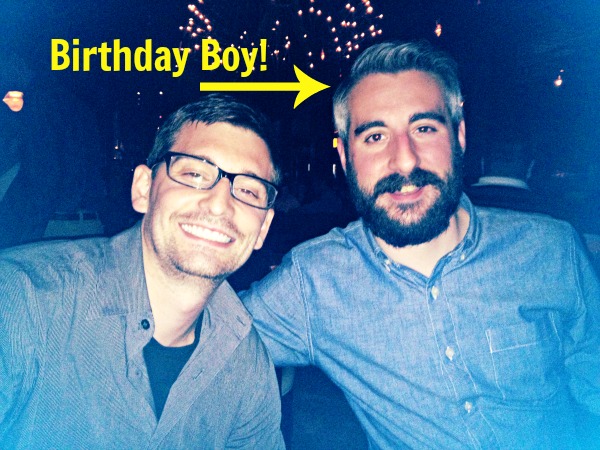 On Thursday we had a lazy day but then went over to our friends' apartment to celebrate her birthday with a dinner party!
(Yes, my friend is fabulous and she celebrated her birthday by cooking us food. I definitely wasn't complaining.)
As a perk, the birthday gal and her husband happen to live in a high rise (on the 54th floor!) overlooking Navy Pier, so we were in a prime location for the Chicago fireworks show.
For dinner we had burgers (veggie, for me) and corn on the cob and watermelon salad and even some Moscow Mules and other fancy mixed drinks to wash it all down.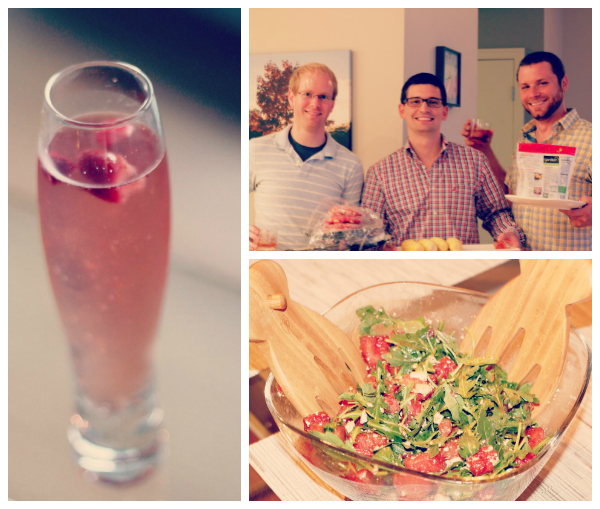 It is my life ambition to be even 1/4 as good of a dinner party host as they are. It was so fancy-shmancy, especially for a Fourth of July BBQ!
My contributions to the event were cupcakes and sequins (because a party just isn't a party without sequins!)
We ended the night by playing a friendly game of poker. Because nothing says 'friendship' like taking each others' money. I didn't do as badly as I had thought I might, so I'm considering it a minor victory. I didn't beat the Husband, however, so there will be a rematch for sure.
Not that I'm competitive or anything.
The problem with long weekends is that I never know what the heck day it is. Take Friday for example… I woke up thinking that it was Saturday and completely missed a facial appointment I had booked. D'OH! I couldn't believe I had done that! Luckily, they were able to reschedule my appointment for Saturday.
Well, aside from that minor setback, Friday was fantastic! We spent the day biking on the lakefront path, lounging on a boat with friends, and drinking lime-a-ritas. Who knew that such a tiny can could carry such an amazing drink?! And straw-ber-itas are even better! Will wonders never cease…?!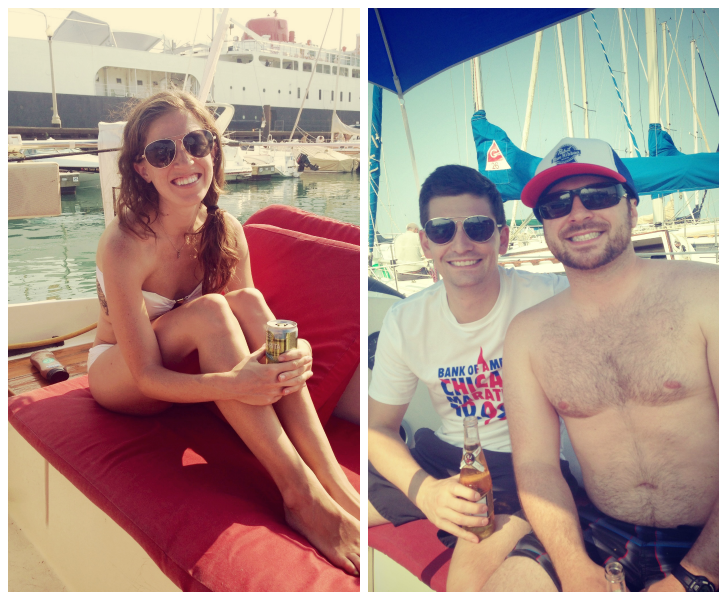 We took a quick sun break to eat some Chinese food, and then the Husband and I called it a night.
Don't you just love the feeling of being inside after a long day in the sun? I know I do.
Saturday was (you guessed it!) another lazy day. Except I managed to actually go to the facial appointment, this time! We also went to a street festival to eat some food and drink some beers and listen to an 1980's cover band.
And then there was Sunday… my almost-always favorite day of the week!
I woke up early to go to a 9am Crossfit class.
(It was freakin' hard and my body is going to be hating me sore the next few days!)
After my workout, the Husband and I went to a coffee shop near our apartment to enjoy a Thai coffee (for me) and a regular dark coffee (for him) and a blueberry doughnut (to split).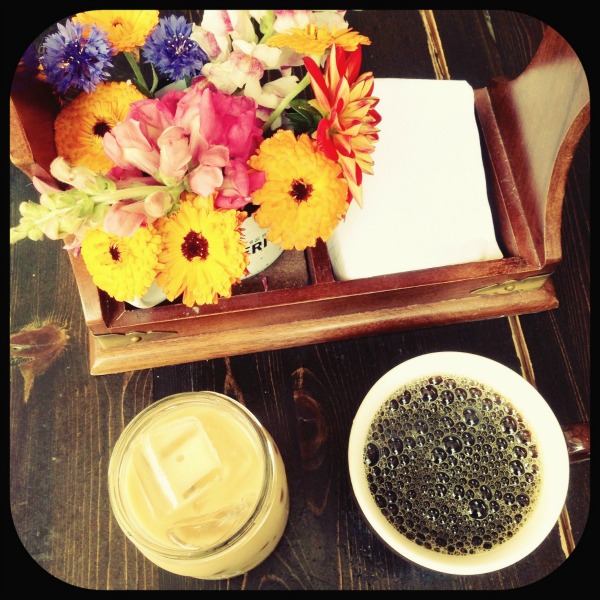 Then we walked through an open house and a used bookstore, just to do some window shopping. I love looking inside people's places to see the layouts and how they decorate… I'm not sure if that's creepy or totally normal.

Let's go with totally normal.
We spent the rest of the afternoon baking / grocery shopping / learning some Photoshop (the usual!) and ended the night at our friends' house, where we ate Piece Pizza (the best pizza ever) and drank Summer Shandys and played some cards.
We got home way past our bedtime, took Ozzie on a walk, and passed out.
And with that, our long weekend came to a close.
So let's see how we did (according to myself)… Top ways to spend a summer weekend:
// On a boat. (check)
// Eating burgers (check)
// Drinking beers (check)
// Playing games (check)
// Listening to live music (check)
// Socializing (check, check, check, check)
// Being outside (check)
// Watching fireworks (check)
// Eating at amazing restaurants (check)
// Working out (check)
// Sleeping in (check)
// Celebrating (check, check, check)
Yep, we definitely did okay for ourselves.
Seriously, what an absolutely marvelous weekend!
Cheers to our great nation and independence and it finally feeling like summer in Chi-town!