This post is part of the Happy Wives Club Blog Tour which I am delighted to be a part of along with hundreds of inspiring bloggers. To learn more and join us, CLICK HERE!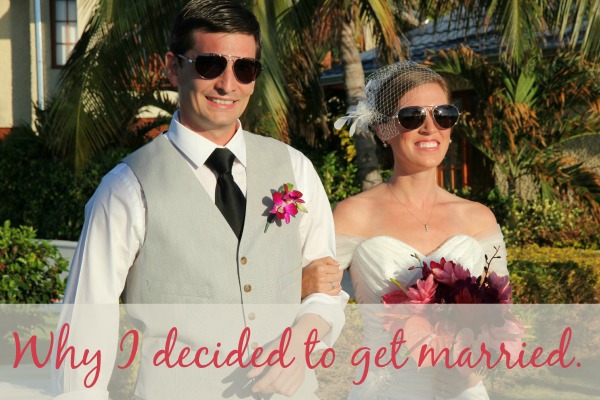 "Why did you get married?"
When I saw this blog post prompt, I thought it would be a relatively easy one to talk about. And then I rewrote the post 80 bijillion times and almost gave up.
The thing is, I always knew I was going to get married. It's been a life goal of mine for as long as I can remember. I don't recall making a decision that I should get married, it was just a fact that it was going to happen. Preferably at the age of 24. (That's what I thought when I was really young, at least. However, my younger self forgot that I am a procrastinator by nature and it took me two extra years to tie the knot.)
Does it make me weird or traditional or conservative to have always wanted to get married?
I'm not sure.
It's not that I don't value independence, it's just that I've always wanted to share my whole life with that special someone. Not like I share my life with my best friends, but at an even deeper, more intimate level.
Well, I found that 'special someone' 3.5 years ago!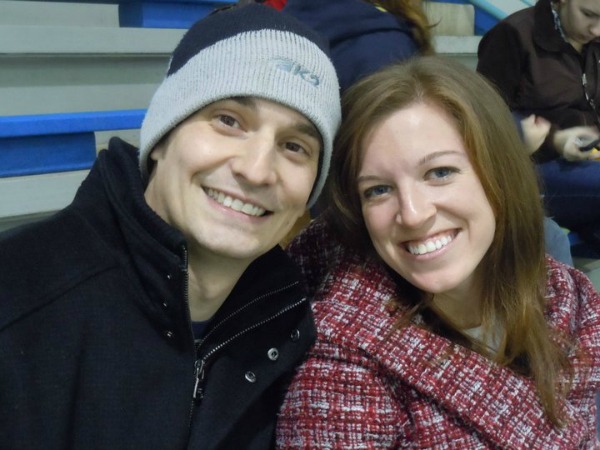 It definitely helps that my 'special someone' is easy on the eyes!
I had my real-person job. I had my own apartment. I had friends and I lived in my favorite city in the world, but I knew that wasn't all that God had planned for me. I knew that I was created to be someone's wife and that someone was created to be my husband. And it turns out that person was Tim (or 'the Husband' as I lovingly refer to him as)!
Now, I realize this question isn't 'why did you want to find a best friend and live with them forever?' and it has to do specifically with marriage.
For me, marriage is important for many reasons. Marriage is recognized as 'legitimate' by the government and by society, and living with someone is not. There are thousands of benefits that married couples receive, which is a large reason why the gay community wants to be allowed to legally get married – a cause I strongly support. Plus, and this is the biggest one for the Husband and I, we knew that we wanted to start a family, and we wanted to be married when this happened.
There are other, more romantic, reasons I wanted to get married.
I wanted security. It's nice to know that the Husband and I can fight, but we absolutely have to forgive each other and make things right between us. Because neither of us can are going anywhere.
I wanted love and loyalty. I can truly be myself around the Husband without any fear of him rejecting me. He has already accepted me for who I am, in front of our family/community/friends/God.
This doesn't mean that I've 'let myself go' or am acting differently now that we're married. I was difficult while we were living together/dating, and I'm still difficult now! But any insecurities I had about whether our relationship could survive a disagreement/difference of opinion/annoying habit/etc. went out the window when we said 'I do.'
We're stuck with each other, and I love it. I find great comfort in the knowledge that we'll be living our lives together, forever.
And I craved this security even before I had it.
So after about six months of dating (around the time we moved in together) I told the Husband that he and I were going to get married (basically, whether he liked it or not). Thankfully, after about a year, he got on the same page. And about 18 months after we started dating, we were engaged. Nine months after that, we got married in Negril, Jamaica.
And now, a little over a year after that most-wonderful-day-ever, we're expecting our little miracle.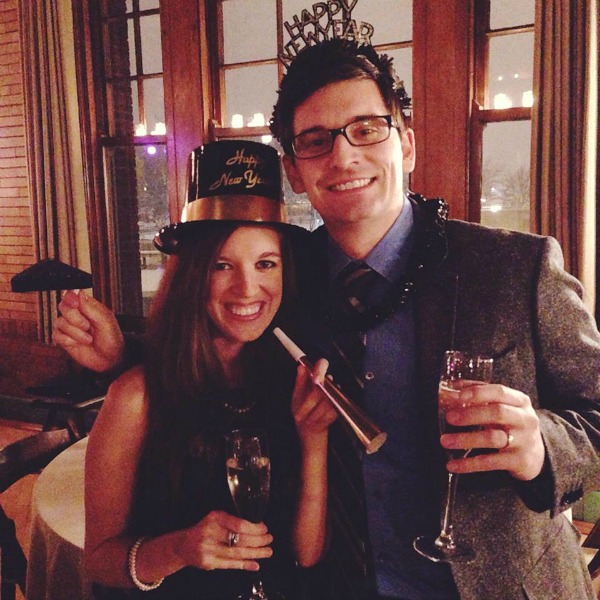 I think it's fair to say that getting married (specifically to my handsome man) was one of the best decisions of my life.
How about you, why did you get married (or why do you want to)? Or why have you decided not to get married?!
Cheers to making things official!