One question I've been thinking about that I'm sure has been addressed time and time again over the days/months/years:
Do significant others of bloggers (or even friends, really) feel the need to 'step up their game' because they know whatever they do is going to be put on the internet?
Like Valentine's Day is a spectacular example! I know that if I were dating a blogger, I'd be sure to get my flowers bought and some cutesy gift and all of that good stuff, because I know my blogger significant other is going to Instagram/Tweet/Pinterest/Blog the shit stuff out of it!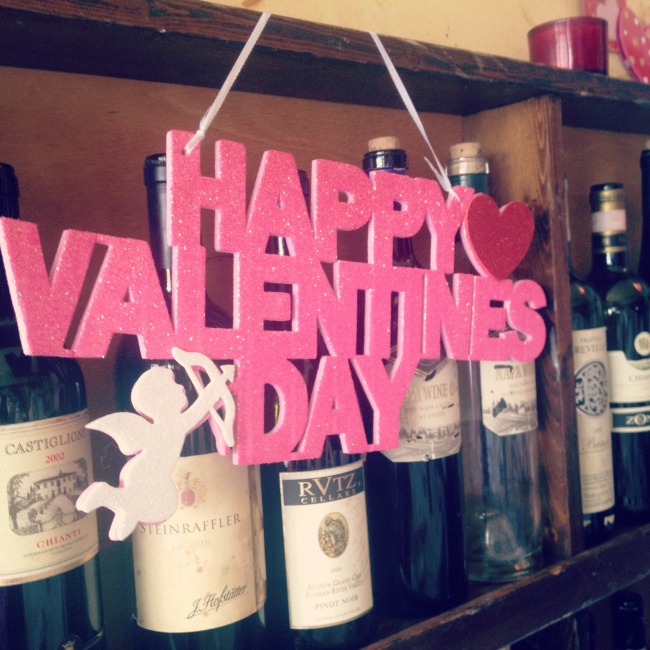 I mean, I'm not saying I wouldn't genuinely want my significant other to HAVE flowers or whatever special surprise I may have planned, I'm just wondering if there's an extra incentive in the back of people's heads when they know the occasion is going to be shared and celebrated with the internet.
Actually, I guess the same thing could be said about Facebook, right? I wonder if there's added pressure just because of that. Do people amp up their proposals/celebrations because of that? I sure as heck no that people have stepped up their game when it comes to birth announcements and gender reveal parties!
I know that bloggers sometimes do blog-worthy things just to share it with others (if that's not the sole reason it can certainly be a contributing factor) but I'm just not sure how significant others view it.
Well, I actually do know that the Husband doesn't feel any sort of pressure to over-perform in this arena.
I know this because he came home on Thursday and said 'OH! I meant to buy you flowers! Sorry.' and when I told him that didn't actually count as a gift he told me we could celebrate Valentine's Day all weekend long (which I assumed meant he would actually be doing something nice for me during the weekend).
But did you see me Instagram any pictures of flowers?
HECK NO.
Because evidently he 'forgot' for the next three days.
Sigh.
If other significant others feel pressure to perform on holidays, I'm going to need that to rub off on the Husband. ASAP. Not that I expect big gifts, but I'm a girl that loves her flowers. I know they can be expensive and they die, but they also brighten up my kitchen and they're simply lovely and happy. And I wasn't shy about me wanting flowers. I'm pretty sure I woke up every day and said 'DON'T FORGET TO GIVE ME FLOWERS TODAY' and it still didn't happen.
He had some blah blah blah excuse about how we celebrated our anniversary months ago and he went all out for that so maybe he should get a pass for Valentine's Day… um, no. That's not how this works. (Even though, I was spoiled freakin' ROTTEN on my anniversary. It was incredible.)
He's lucky I love him anyways and I'm willing to wait until next year to see how he makes this up to me.
BUT SERIOUSLY HUSBAND, buy me flowers!
In other news, our weekend was actually very special.
On Friday we went to our 20 week ultrasound appointment and that went really well. Baby B is looking perfectly healthy. We then went out to a little Valentine's Day lunch with my mom and spent the rest of the afternoon working from home / watching the Olympics. And then at the semi-last-minute I decided we should cancel our Valentine's Day plans (dinner) and stay in and eat junk food and watch TV instead. It was the perfect plan. But we still took some Valentine's Day pictures because I wanted to capture our 'yay we're halfway through pregnancy!' milestone.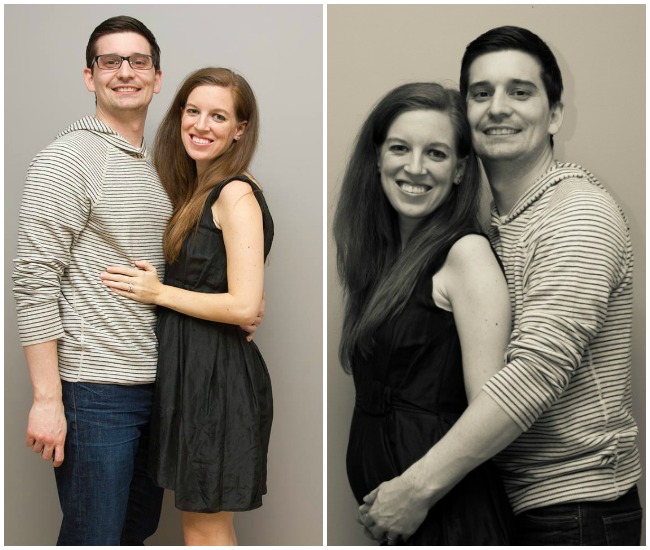 Can you see the baby bump?!
On Saturday we had a wonderfully lazy but productive day of errand running. And by 'errand running' I mean we went dumpster diving to find old boxes which we could use to move in a week. We're such thrifty people.
I was still mentally and emotionally exhausted by Saturday night, though. I really think ultrasounds just take it out of me – I get so excited/anxious ahead of time that I can't possibly sleep the night before!
On Sunday we went to church and listened to a great message on divorce. Then we spent the day in Oak Park with my brother-in-law.
We ate lunch at Lake Street Kitchen & Bar (highly recommended if you should find yourself in Oak Park, IL!) and life was good.
I also managed to devour a LOT of cookies. In case you were tracking my cookie consumption. (I average about 5 per day. It's not something I'm proud of, but facts are facts.)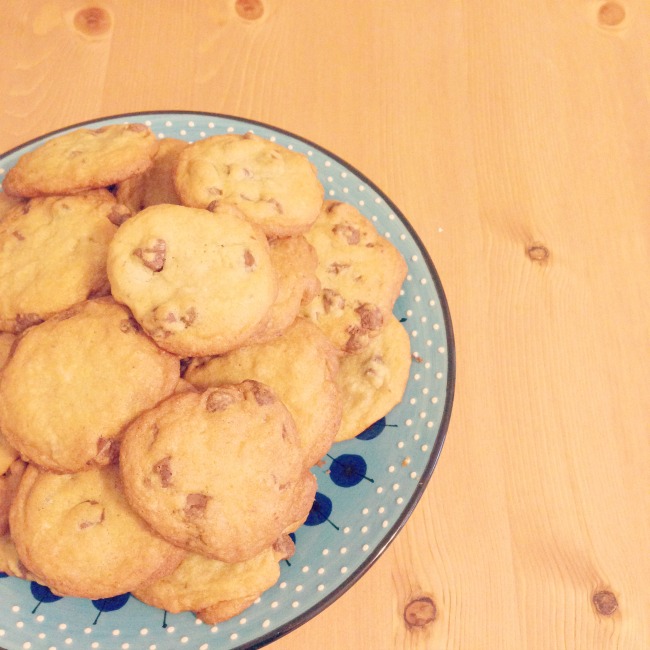 These were no match for me!
So overall, it was a great weekend.
But the question remains…
Do you think your significant other/family members/friends step up their game because you're a blogger? Do you step up your own game?!
Cheers!