Our time in Vienna was short and sweet. We traveled in from Budapest on a sunny but chilly afternoon, and then we spent less than 48 hours in the city before heading off to Prague! What we loved the most from our time in Vienna was definitely learning about the rich culture and history, spending time in cafes, and walking around this modern town.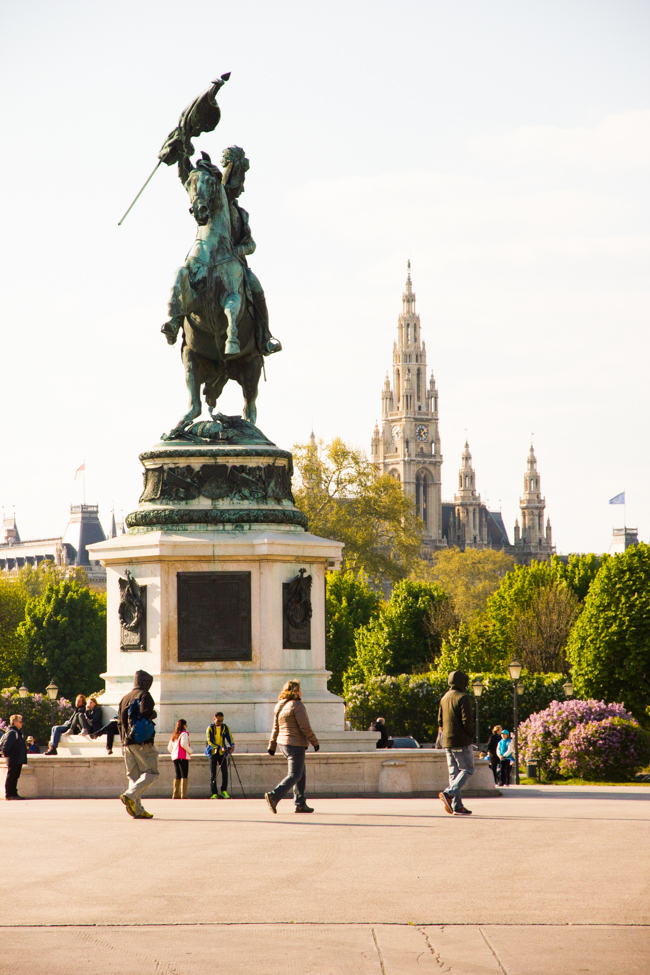 We enjoyed beautiful spring weather during our stay in Vienna!
Highlights:
Perusing through a few museums, including the Albertina & Kunsthistorisches Museums. The Husband and I bought an audio guide for these and we learned a ton. (Both are must-sees, in my opinion!)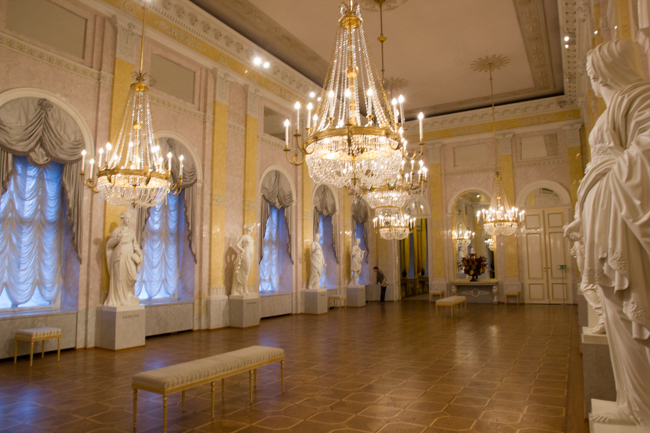 Albertina Museum
Warming up in cafes that served delicious coffee and hot chocolate and pastries and apple strudel and other desserts…. I could start drooling just thinking about it! (But I won't, because that would not be attractive.) The cafe culture is really interesting in Vienna. Cafes aren't quite restaurants, but they certainly aren't just coffee shops. People come here to read printed newspapers and converse with one another, and almost no one is alone nor on a cell phone or lap top. I seriously loved the ambiance.
Walking around the city to see the various monuments and churches, including St Stephen's Cathedral – which was gorgeous on the inside as well as the outside.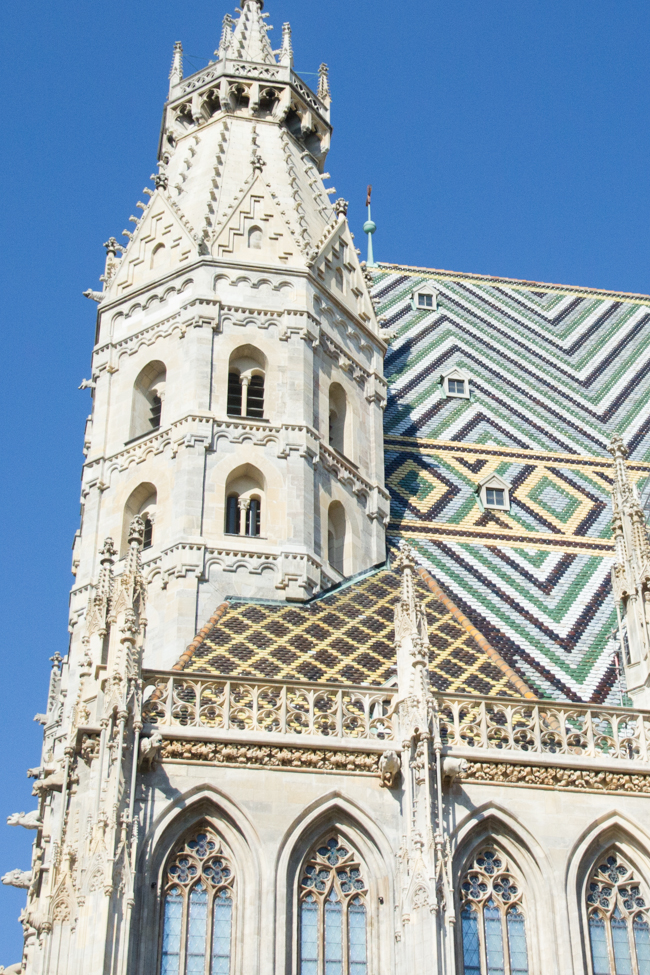 I loved the tiled roof on St. Stephen's Cathedral – isn't it gorgeous?!
Touring the Hofburg Palace and seeing all of the luxurious items in the rooms and learning much more about the Habsburg dynasty. In particular, I loved learning about Marie Antoinette's mother & family (I totally forgot she came from Austria!) and also Sisi, who was almost exactly like Princess Di, but lived a few generations earlier.
Eating chocolate. So much chocolate in so little time….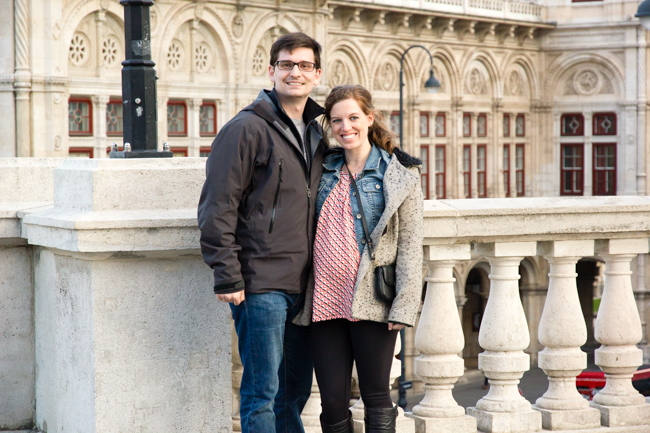 Family picture in Vienna! Layered up since I can't button my jacket anymore… whoops! Poor planning on the packing.
Only one more city recap left… Prague! And then I promise no more vacation posts for quite a while.
I hope you had a lovely (Easter) weekend! We spent ours on the plane coming home from Europe. I could cry just thinking about it.
Cheers!

( Bloglovin' | Twitter | Pinterest | Instagram | Facebook )