I'm going to warn you right now, this is a post that is solely being published to show off Bumpy, so I hope you like pictures!
Giedre from Walking Dot Photography took our one-year pictures, and of course when I found out I was pregnant I did what all at least some rational pregnant women do – I immediately looked at the calendar to plan out when we could get some maternity pictures in.
Well, I shouldn't say I did it immediately, but as soon as the bump started to show I thought 'YES! This is my chance!'
I think pregnancy is beautiful and I couldn't wait to capture this time in our lives – since I will say over and over again: these past few months have been the happiest of my life. Pregnancy has allowed me to experience so many miracles and small joys!
I figured around 31-32 weeks would be a good time to take the pictures, since I was afraid after that I might start to swell in the heat/humidity. So, we took these pictures in early May and I am ecstatic at how beautiful they turned out!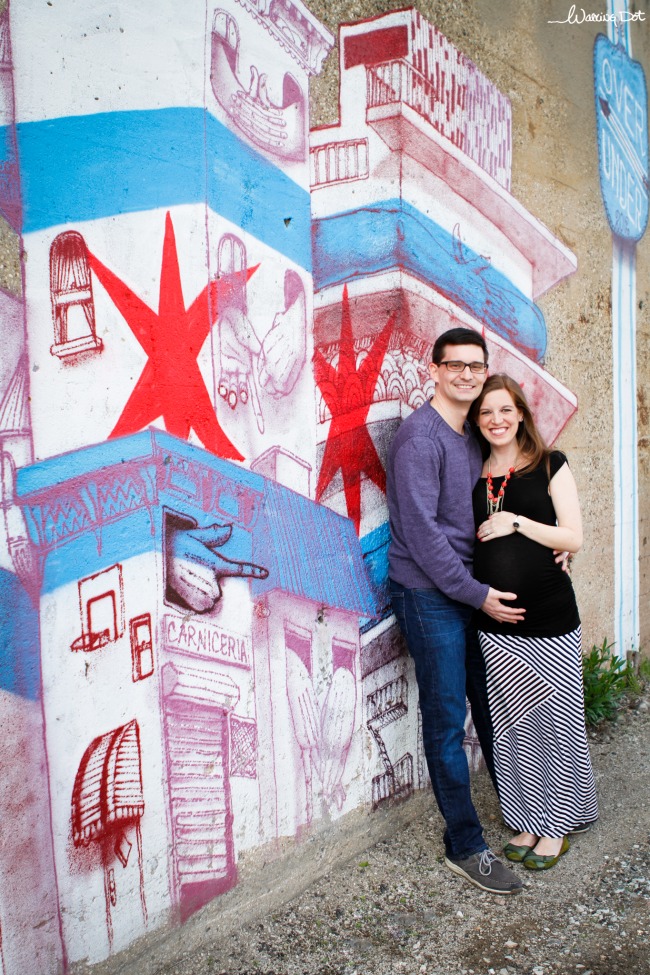 For those of you who don't recognize it, we're in front of some graffiti (obviously) of the Chicago flag (not so obvious)! I loved that we incorporated Chicago into our pictures without needing to utilize the skyline! (Since we did that for our one-year pics.)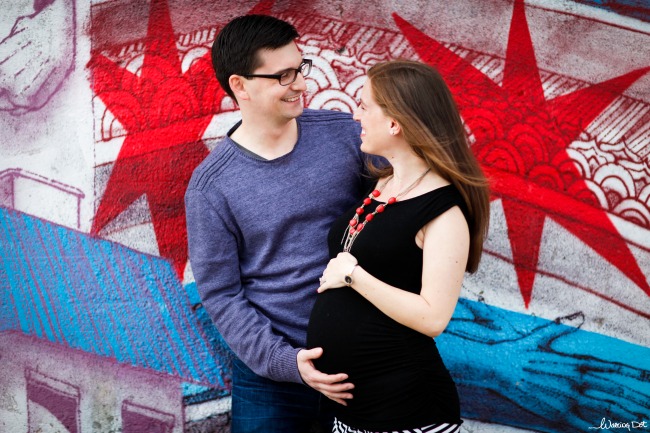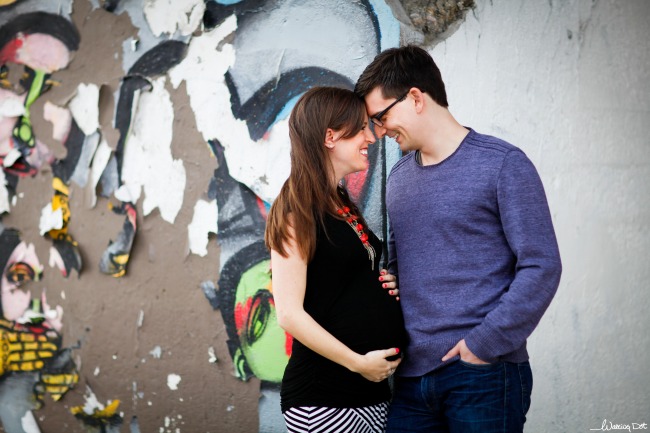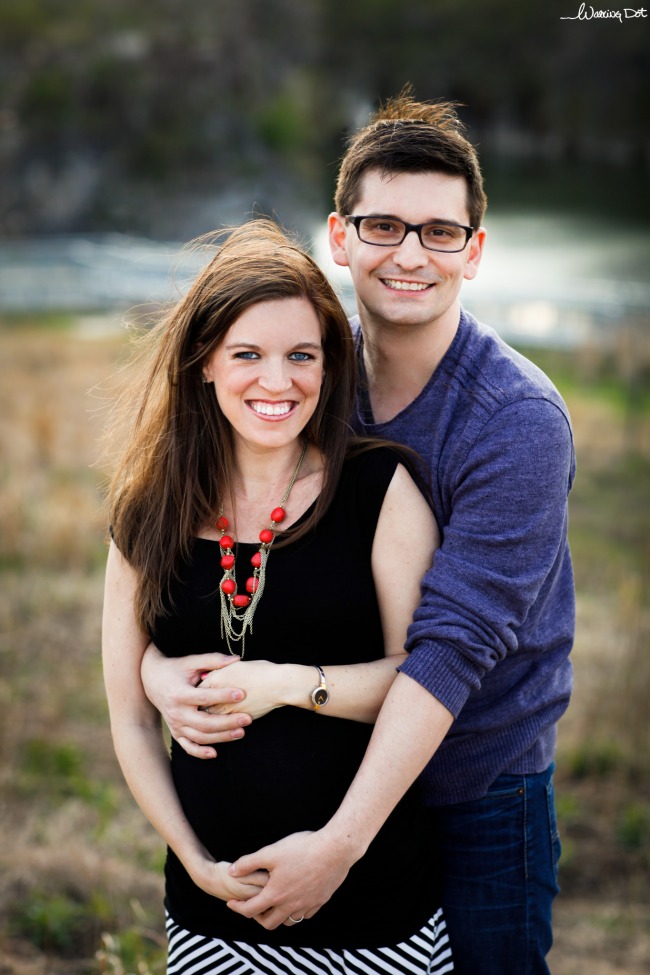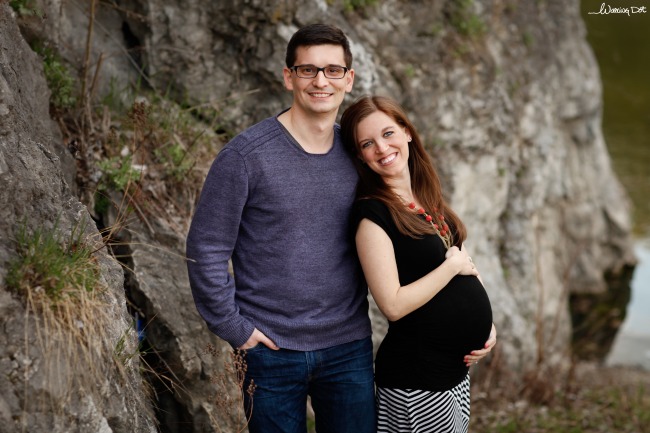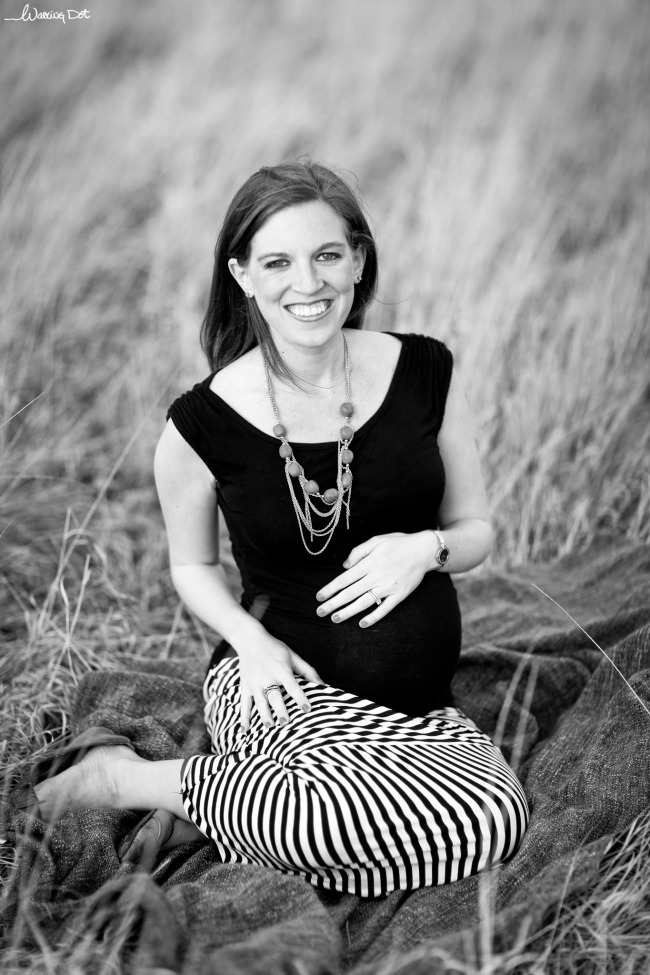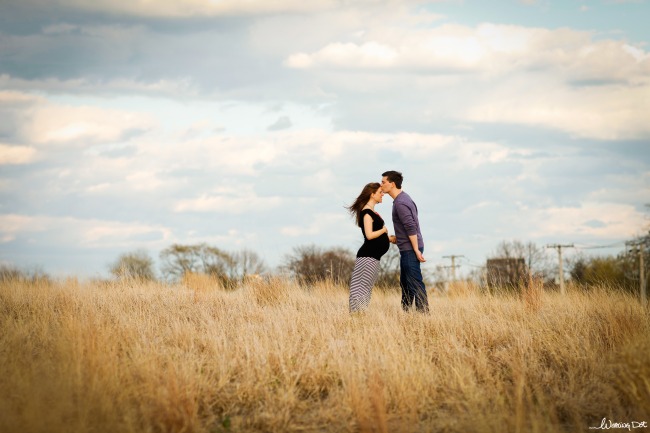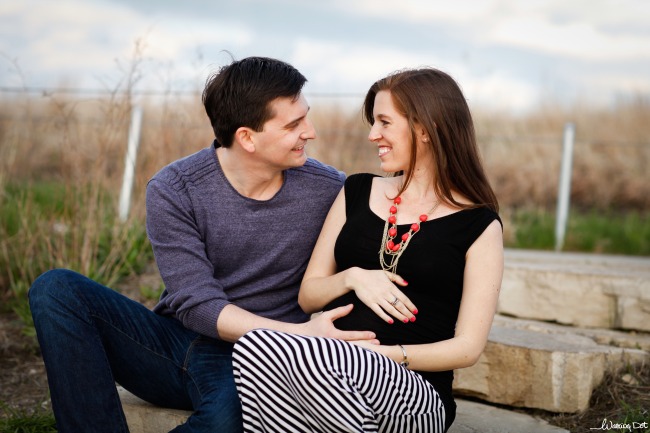 Swoon. I adore this little (but growing) family of mine.
I can't wait until this fall when we'll be taking our two-year pictures, with Bumpy looking a little less like a bump and a little more like a human.
Cheers!

( Bloglovin' | Twitter | Pinterest | Instagram | Facebook )