One of my favorite things about blogging is having the chance to meet new people, so I'm thrilled that today I get to introduce you to another blogger, Ashley, who writes over at 'Rainstorms and Love Notes'. Like the nosy person I am, I got right to it and asked Ashley some questions, which she most graciously answered. Of course, I also included my own responses… I just couldn't help myself.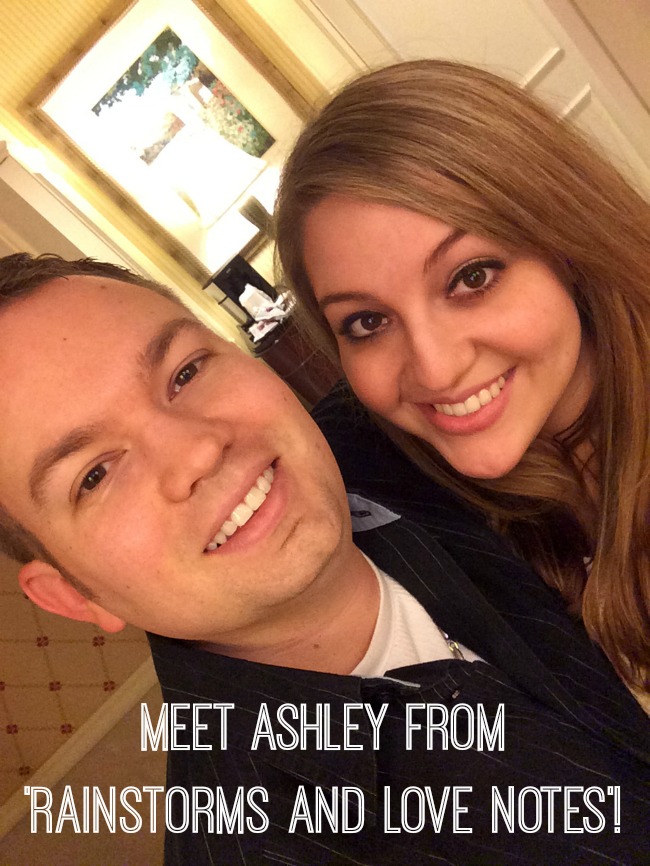 What have you learned about marriage and yourself in your first two years of marital bliss?
Ashley: 1 – My husband can't read my mind, and I shouldn't expect him to. 2 – You get out of it what you put into it. 3 – It really does get more fun every day, and marrying anyone less than your best friend is a waste.
Lisa: Yours can't read your mind, either?! I guess that's reassuring, I thought it was just mine… hahaha! But seriously, that is so true, I'm often surprised at how Tim makes me mad and is clueless as to what he did or didn't do – shouldn't he know me better by now?! And then I have to remind myself that just because something is obvious to me, does not make it obvious to everyone, even my dear husband.
Do you have any advice for brides who are getting married this summer?
Ashley: Remember that it's just one day, and that your marriage is SO much more important than your wedding day.
Lisa: Yep, I would add that I would try to focus on what's going to make you happy that day and not attempt to please each and every one of your guests.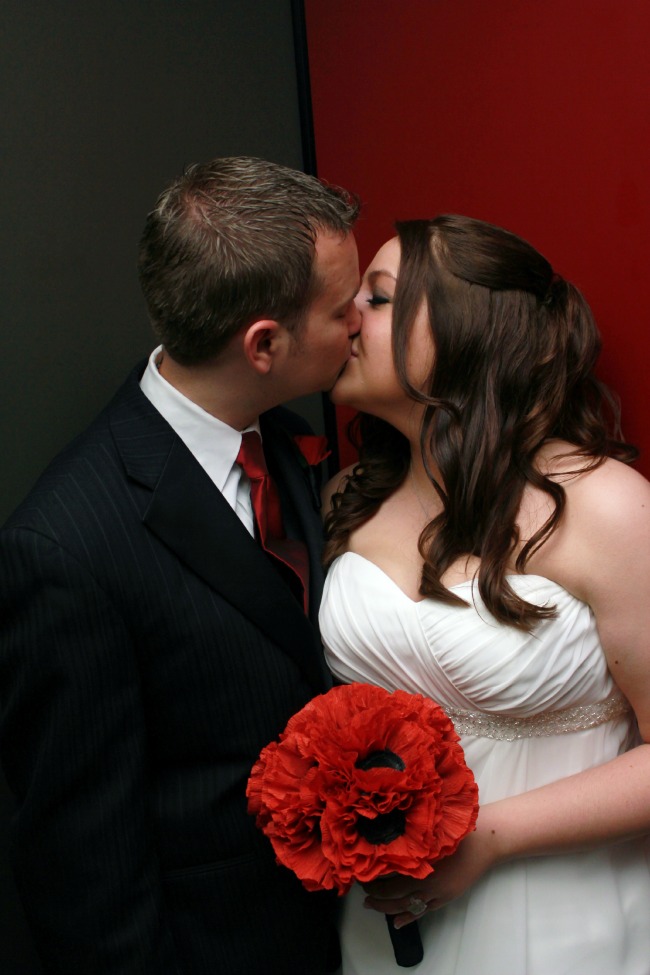 If you were going to binge watch a TV show for 12 hours this weekend, what show would it be?
Ashley: Oh man, this is a hard one! Probably Arrested Development, though. I've seen it countless times, but I never get tired of it, and it gets funnier with every watch. One time, I even made Arrested Development themed greeting cards (embarrassing super fan status).
Lisa: Orange is the New Black. And when that's over I plan to start watching Modern Family, because I've never seen it!
What has been your favorite travel experience so far?
Ashley: I spent about a month in southern Spain when I was in high school, and it was just the best. I'd love to be able to go back with my husband one day!
Lisa: Our honeymoon, which included volunteering and going on a safari in Tanzania! If a safari isn't on your bucket list, it should be.
Where is the next place you really want to visit? Do you have any vacations planned?
Ashley: Nothing planned at the moment, but I've been really wanting to check out the Pacific Northwest. Hopefully we can make that happen soon!
Lisa: I want to go to the Pacific Northwest, too! I've been to San Fran and Seattle, but we have some best friends living in Portland and I can't wait to visit.
What is your favorite thing to do during the summertime in your town?
Ashley: We love going to the local drive-in theater. You really can't beat $8 per person for 2 movies!
Lisa: Awwww, just reading that answer has made me nostalgic, I miss drive-in movies! Although, now Chicago has 'movies in the park' all over the city, where they basically set-up a big screen and a crowd gathers to watch whatever (usually old and classic) movie is playing. We love going and bringing a picnic! I wonder if they're baby friendly…
What quote is on your heart right now?
Ashley: "Reading is dreaming with open eyes"
Lisa: "I've learned that people will forget what you said, people will forget what you did, but people will never forget how you made them feel." – Maya Angelou
Definitely head on over and check out 'Rainstorms and Love Notes'! If you need some posts to get you started, I recommend these:
I hope you're having a great Wednesday, I can't believe we're almost already halfway through the week – yay!
Cheers!

( Bloglovin' | Twitter | Pinterest | Instagram | Facebook )