The amount we did in October is seriously impressive to me. I finally feel like I'm starting to get my groove back!
Historically, October and September have been my two favorite months of the year, so I'm sad to see them go.
Although, I must say that November is becoming my new favorite month of the year. I mean, November is the month of our wedding anniversary and Thanksgiving and generally lots of goodness and gratitude.
So I'll take you, November, but I'm still mourning that October is already in the past.
Other months (of 2014) that are also in the past…
January / February / March / April / May / June / July / August / September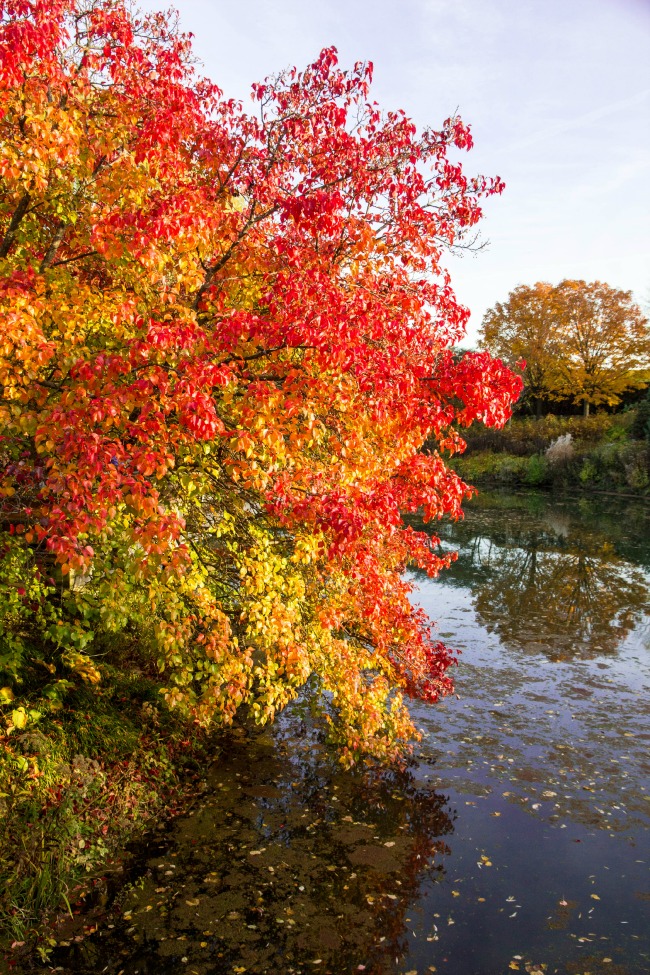 October: There is no prettier month.
In October we…
Flew to Portland to spend a few (fantastic) days with close friends. Clara did super well on her first taxi and plane rides, not that we expected any different! She especially loved take-off. Meaning, she looked terrified and we cracked up. In Portland we had the very best time and I should probably do a proper trip recap at some point, since I truly did enjoy our time there and I'd love to throw out a few restaurant recommendations!
(In Portland) visited Haystack Rock on Cannon Beach, which was amazing! It was a chilly day, but we had such a blast walking along the beach and seeing the other people and dogs and children and general peace all around us.
Became obsessed with Indian food. Seriously, we ate it quite a bit and I can't get enough. Although, we were defeated by one particular Indian dish… the restaurant menu warned me that the dish was spicy, and I (in a moment of bad judgement) was crazy enough to think we could handle it. Oh heck no. Our mouths were on freakin' fire. Lesson learned.
Went to a pumpkin patch with friends and enjoyed the chaos. I also ate the best roasted corn ever there and we indulged in apple cider and apple cider doughnuts and basically ate all things fall.
Visited with friends and their babies and spent a lot of time talking about all things parenthood – typical!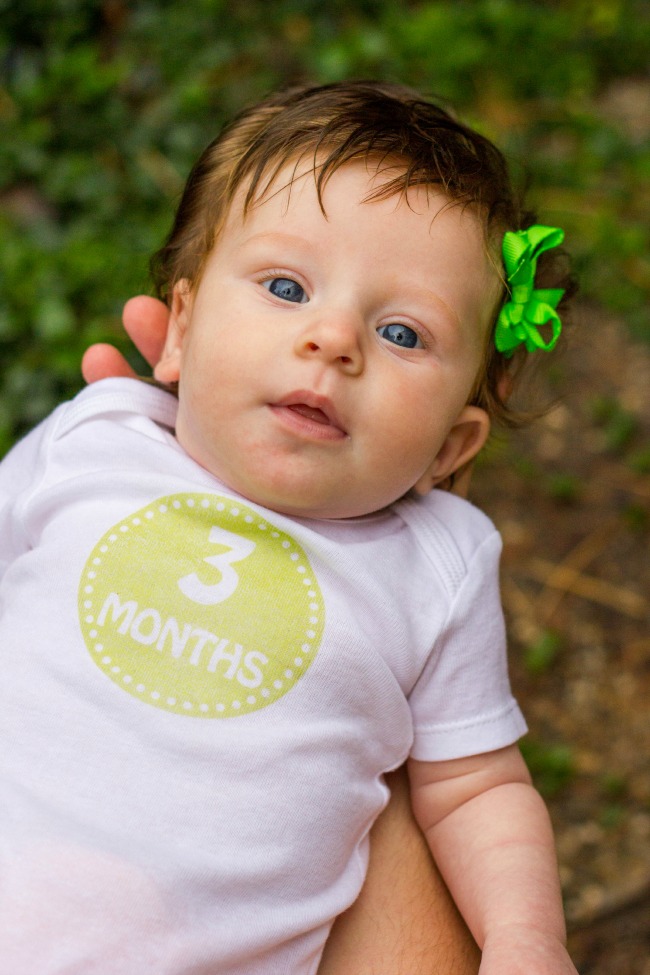 This month Clara Jane celebrated her 3 month birth-iversary.
Went to a vegan festival with my brother and mom and ate all of the delicious things in the world. I absolutely love vegan food and I especially love that we have so many vegan food options in Chicago! (For the record, I'm not vegan, but my brother is!)
Walked around the farmers market and pretty much bought every single thing I could justify buying. I especially love soup mixes, kale, brussels sprouts, pears, and honey crisp apples.
Got together weekly with other new moms to socialize and spend time with cute babies! I absolutely adore this group of women who are navigating this journey together.
Went on a date night – our first date night without Clara! We'd gone on other nights out, but never alone. We went to Beatrix in the River North area of Chicago and had the best time. I highly recommend this restaurant if you're in the Chicago area. Of course, we were home by like 9pm, but the entire night felt indulgent and wonderful.
Watched 'Draft Day' which I wish I didn't love, but I totally did.
Enjoyed a few massages… because I deserve them, darnit.
Began going to a postnatal fitness class – which I love. It's not a mom & baby fitness class, it's a fitness class for moms that babies are allowed to be at. It's a class that works on increasing strength and I just can't say enough good things about it. Unfortunately, I have no core strength (the instructor told me this) and so I have a lot to work on! I can't believe I have no core strength… I mean, where did it go!?
Spent time at my mom's house while Tim went to Dallas for work. I like occasionally going to the suburbs, because we get to do fun suburban things. Clara and I went to the Morton Arboretum with my mom and I absolutely loved it. I can't wait to go back next fall! I could walk on paths through the trees forever.
Continued going to our small group and started reading the New Testament as our new Bible study. We're reading the entire New Testament in six weeks (or so) and it's challenging and wonderful and it's led to some awesome discussions, so I'm thankful for this particular study.
Dressed Clara up as a pumpkin and went to an adult Halloween party and indulged in wine and apple cider & whiskey while she slept in a bedroom in her car seat. She was happy and we were happy, so the night was a success! It was great to socialize with adults and talk about things other than children! Although, maybe I talked about Clara nonstop anyways. Oh well, it's a side effect of being a new mom, I guess!
Wow, just typing all of that out was exhausting! How did we have time for all this goodness? See, this is why October is such a fantastic month!
Was October a good month for you?!
Cheers!

( Bloglovin' | Twitter | Pinterest | Instagram | Facebook )