If you follow me on Instagram, you know that yesterday Tim and I celebrated our second-year-wedding anniversary.
Trust me, with the weather in Chicago right now (a balmy 18 degrees today), I wish we were back in Jamaica (where we got married).
Last year we celebrated our anniversary at a bed & breakfast in Wisconsin. I was newly pregnant and feeling kind of crappy, but we had a great time and Tim went all out to make the weekend truly special. This year we were with our church small group in Michigan City, Indiana all weekend, so we celebrated our anniversary on Sunday night by eating dinner at Capital Grille (a really nice steakhouse) and then relaxing together all day Monday (our actual anniversary). I also finally finished our wedding album, so I gave that to Tim late last night. We ended our day by looking through pictures of our special day and it was just really, really nice.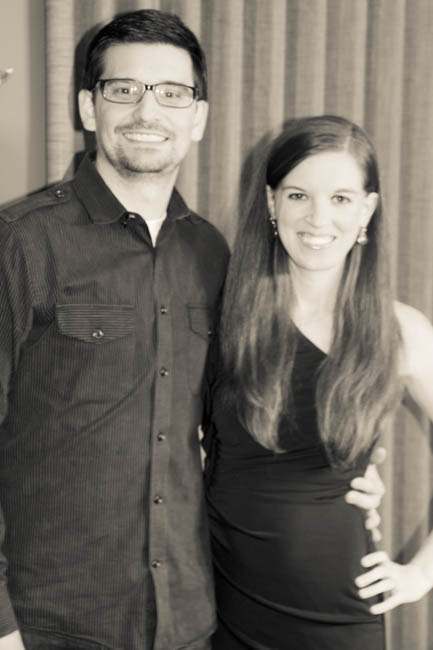 All dressed up to go out on our hot (anniversary) date!
The pace of our anniversary celebrations changed a bit this year (for obvious reasons… ahem, Clara, ahem), but the sentiments have not. I truly consider Tim my best friend and I can't believe I get to be married to him forever. (If you ask him, he'd probably say it already feels like he's been married to me forever, but that's why you shouldn't ask him.)
A bit of a recap:
Since we got married on 11/17/2012…
We traveled to Tanzania & Istanbul on our honeymoon.
Tim switched jobs to begin working for a start-up.
We vacationed in Hawaii.
I was laid-off.
We traveled to Boston.
We got pregnant.
We traveled to Buenos Aires.
Tim switched jobs to begin working at Microsoft.
I began working as a contractor (for accounting & IT) which continued until Clara was born.
We moved to a new area of Chicago (West Town).
We traveled to Savannah & Charleston.
We traveled to Warsaw, Krakow, Budapest, Vienna, and Prague.
We visited Cincinnati to spend time with my extended family.
Clara was born.
We traveled to Portland.
I think that about sums up the last few years… it's been fun – lots and lots of fun!
I can't wait to see what adventures the next two years bring.