I love giving people experiences as Christmas gifts, and this year I decided to take my mom to high tea at the Langham Hotel in downtown Chicago for an early Christmas present.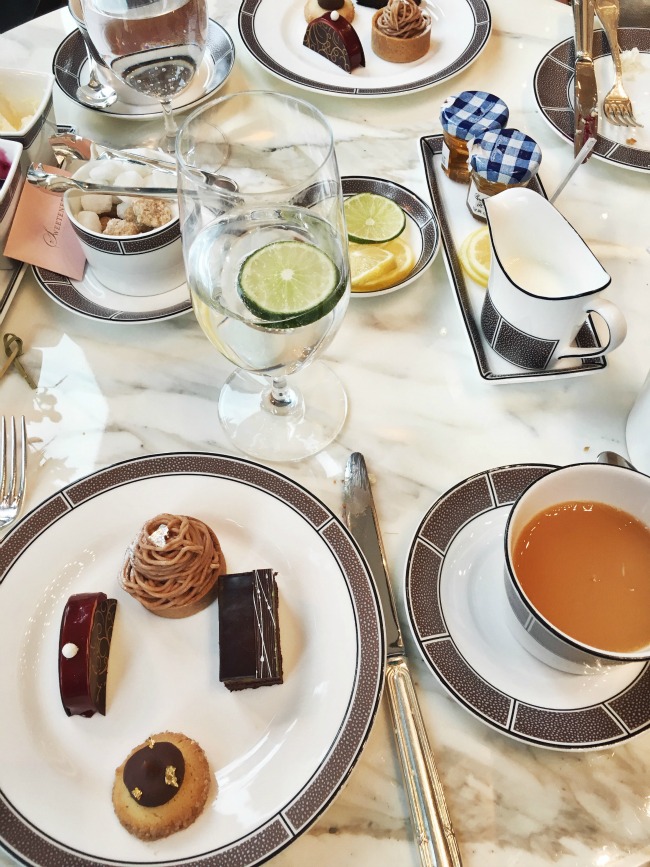 Yesterday afternoon my mom and I enjoyed wonderful tea, sparkling water, Prosecco (for her), sandwiches, scones, and desserts…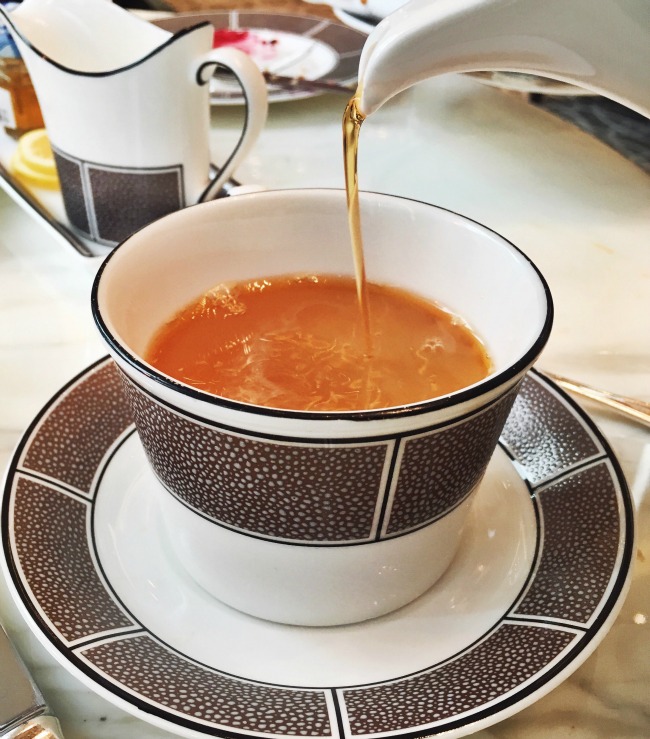 Quite simply, it was amazing.
The Pavilion (where tea is served) was decorated beautifully, especially since it's the holiday season. I mean, who doesn't love wreaths and Christmas trees and giant pink and gold ornaments?! The service was friendly and prompt and the food was fantastic. I couldn't pick a favorite thing we ate even if I tried.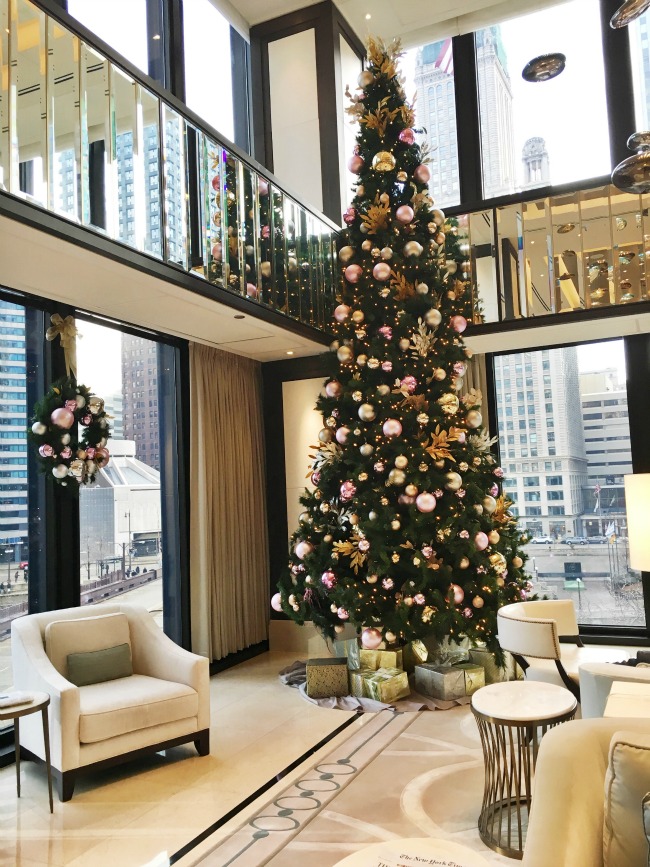 I was glad I wore my stretchy pants tights and also that Baby Beni has such an appetite! I easily ate everything that was served to me and could probably have eaten more, but I'm glad I wasn't challenged on that.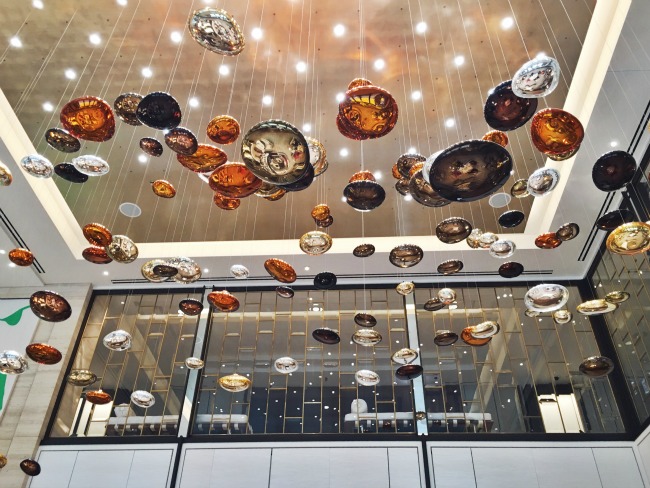 I haven't been to any other places that serve high tea in Chicago, but I wouldn't hesitate to recommend it if you're looking for a fun experience! It definitely isn't cheap – but for a birthday, special girls day out, or just something different to do, make reservations and go!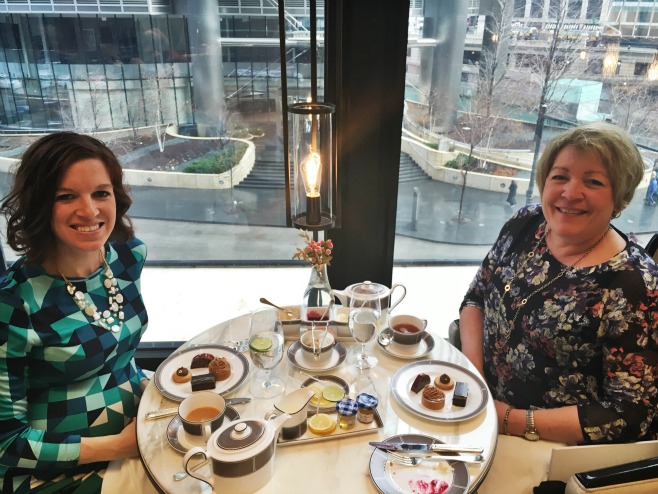 It was nice that my mom and I got to spend some time together without Tim and Clara and we also had the chance to dress up and eat chocolate and sip on tea and munch on the most delicious scones in the world…
It certainly wasn't a bad way to spend a Monday!