Tim and I are home from our holidays spent in Chicago and we can't believe it's already over. I was expecting nine days at 'home' to feel so long but it seriously flew right on by.
We had some great experiences and some gross experiences. (Clara threw up for the first time ever – all over Tim – and it was a rough night for everyone involved. Luckily she wasn't sick and we still have no idea what caused it.)
We spent a ton of time with family, and the grandparents had a lot of quality time with Clara. We saw a few friends and played fun games and laughed a whole bunch.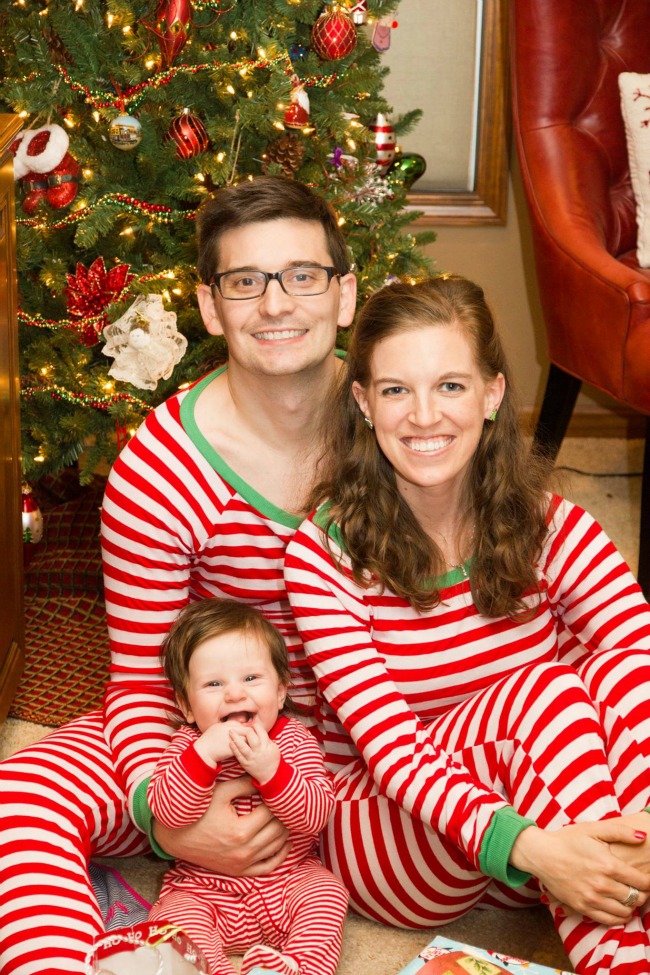 Flashback to Christmas 2014, when we started the tradition of matching Christmas pajamas!
Christmas with a toddler is so much fun because she has zero expectations, doesn't complain (about much), and lets me dress her up however I want to.
Tim and I felt so relaxed on our holiday and it was really, really nice to spend quality time with each other. I feel like we laughed more than we have in quite some time, just because life seemed to slow down and our to-do list was nonexistent.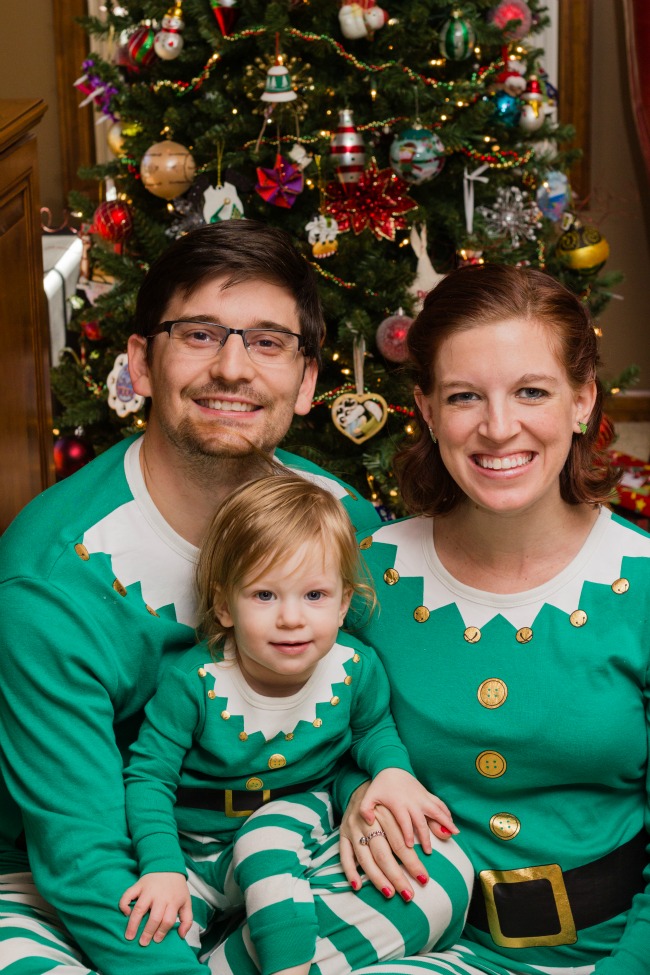 Christmas this year… Have you ever seen a pregnant elf?!
It really was one of my favorite holidays ever.
And next year we'll have another child to celebrate with. I can't wait.
I truly hope your holidays were merry and bright!