This past weekend I turned 30. THIRTY! Doesn't that sound old(ish)?! I feel like if getting married and becoming a mom didn't make me an adult, turning 30 certainly did.
I love looking at my life and seeing how far I've come over time. I was talking to a best friend last night about our journeys over the past few years and how at peace we both are because even though our twenties were hard, they were also wonderful, and led us to be exactly where we wanted to be at 30.
My twenties are definitely worth some reflection.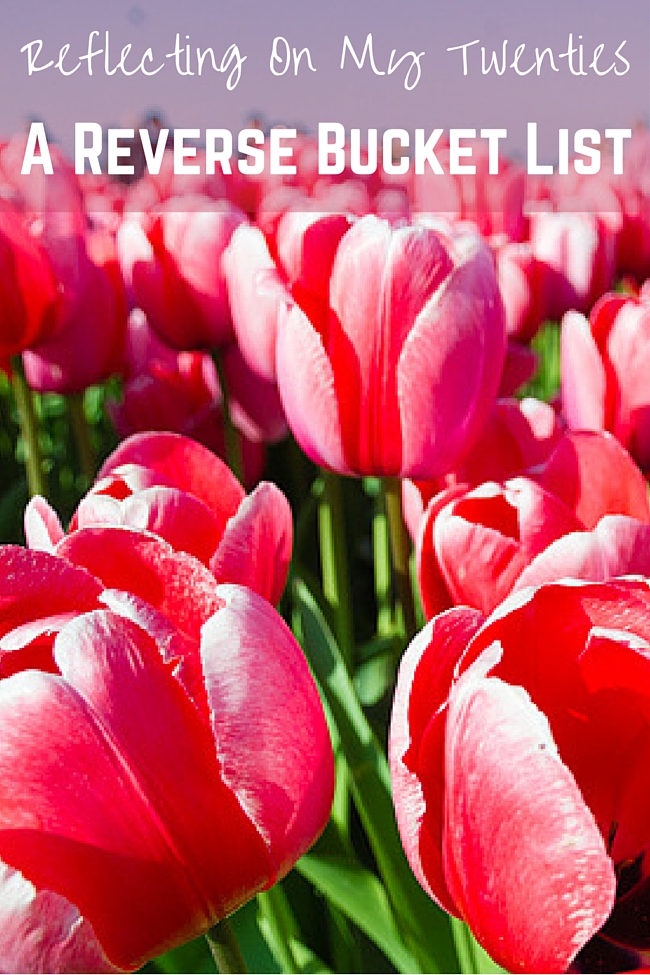 Things I Did In My 20s:
Made a lot of mistakes. A lot.
Went on my first 'real' job interview.
Got an internship in finance.
Got my first 'real' job as a software consultant with IBM.
Traveled 100% for work and visited a ton of fun (and some really boring) places.
Fell in love a few times.
Broke up with two long term boyfriends.
Learned my parents were getting a divorce, and then dealt with that entire drama.
Graduated college with degrees in accounting and finance.
Ran three marathons.
Ran a bunch of half marathons and other shorter races.
Traveled around the country and the world with friends.
Signed my first lease for an apartment in Chicago.
Volunteered in Nicaragua at an elementary school.
Volunteered at an orphanage in Tanzania.
Spent one memorable NYE in Madrid.
Lived with roommates and lived alone and lived with two guys and lived with just Tim.
Got a dog.
Got married in Jamaica.
Got pregnant. Twice.
Had a baby.
Moved across the country to Seattle.
Overcame more than a bit of adversity.
Passed all parts of the CPA exam and became a CPA in Illinois.
Switched jobs 3 times.
And then decided to be a SAHM for a while.
Found a church in Chicago and then a church in Seattle, both of which feel like home.
Made a lot of friends.
Lost some friends through distance or life circumstances.
Hiked on the Appalachian trail.
Started a blog.
Went on a safari (the best vacation ever).
Drank too much.
Spent time on five continents.
Became pescatarian.
Started attending church regularly.
Lived in three different states (Indiana, Illinois, and Washington).
Went to playoff NHL and NFL games and celebrated the Blackhawks winning the Stanley Cup a few times.
Watched the Bears in the Superbowl (but saw them lose to the Colts).
Saw my first baby take her first steps and speak her first words.
Really became an adult.
Bought my first car.
Read countless books.
Mourned the loss of three grandparents and other family members.
Celebrated a lot of weddings and babies.
Went to Lollapalooza a few times, which was always a highlight of my summer.
Met my now-husband on an online dating site.
Learned about setting boundaries in relationships – and began enforcing them.
Traveled to Nicaragua, China, Spain, Italy, Jamaica, Germany, the Czech Republic, Austria, Hungary, Poland, Spain, Argentina, Uruguay, France, England, Ireland, the Netherlands, Turkey, Tanzania, Mexico, Canada, and many other places inside the USA.
Played in some waterfalls.
Learned a lot of things about myself.
Of course, there are so many smaller moments in these larger events that comprised the years of my twenties. Over the last decade I've made friends and memories that will last a lifetime, and I've had a lot of fun. I consider my twenties a decade of major growth and transitions, and I'm excited to start a (hopefully) more stable and less-chaotic decade full of family of love and continued friendships.