As I mentioned in my last post, I turned thirty (wow, it still sounds old) over the weekend. I was expecting a nice, laid back birthday weekend with Clara, Tim, and two of our close (married) friends who were (supposedly) coming into town from Portland.
What I was not expecting were five of my best friends to travel into town to surprise me!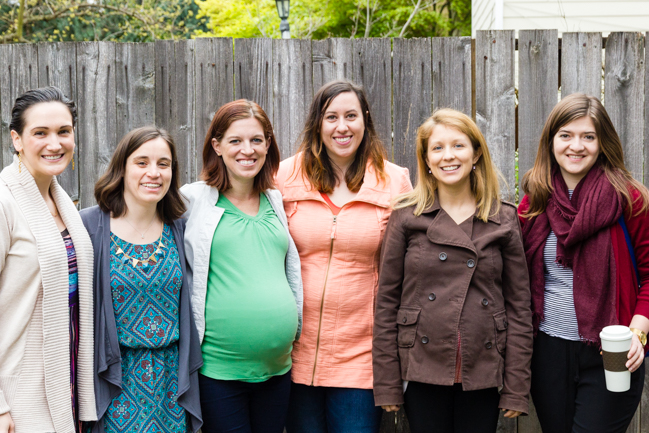 One of my college roommates came in on Wednesday night, a post-college friend came in on Thursday night, another college friend surprised me on Friday morning, a best friend from high school showed up on Friday afternoon, and the only friend I was expecting all along came on Friday evening. I hadn't seen some of these ladies in about a year, so I was beyond surprised and excited.
I couldn't believe that best friends kept showing up!
I was totally surprised and overwhelmed in the best of ways.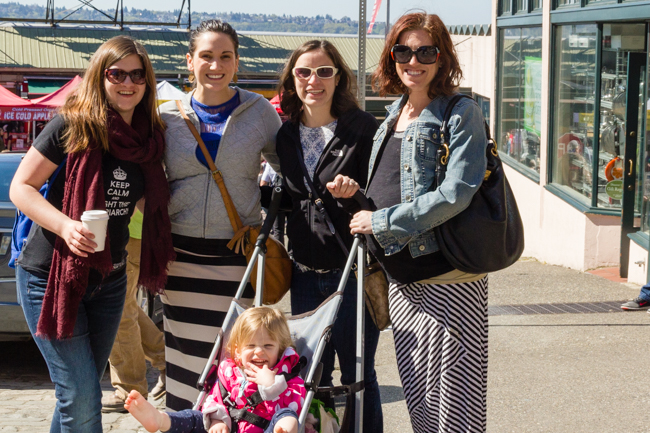 Things we did included…
Entertaining Clara at Maple Leaf Park
And Green Lake Park
Eating the most delicious biscuits ever from Biscuit Bitch downtown
Perusing Pikes Place Market
Introducing one of my friends to pho at Bol
Eating pizza from Flying Squirrel
Tasting all the ice cream flavors from Molly Moon's (I decided on the balsamic strawberry and chocolate sorbet, but next time I'm getting a scoop of black sesame.)
Staying up way too late chatting and laughing
Indulging in burgers (and a grilled cheese for me) at Red Mill Burgers
Taking a mini-roadtrip to Mount Vernon to see the Skagit Tulip Festival
And eating the best cinnamon rolls at the Calico Cupboard Old Town Cafe & Bakery (We also ordered lunch which was awesome, but don't skip the cinnamon rolls if you visit this place!)
Celebrating my birthday dinner at Orfeo
Brunching at Portage Bay Cafe
Getting mani/pedis (yay for crossing another item off my before baby to-do list!)
Playing cards, people watching, chatting, and enjoying the view at Gas Works Park
Snacking on cupcakes from Trophy
Making lots and lots of memories!
(Did you notice that all we did was eat?! That's the way life should be. Also, it's what inevitably happens when six ladies get together and two of them are pregnant.)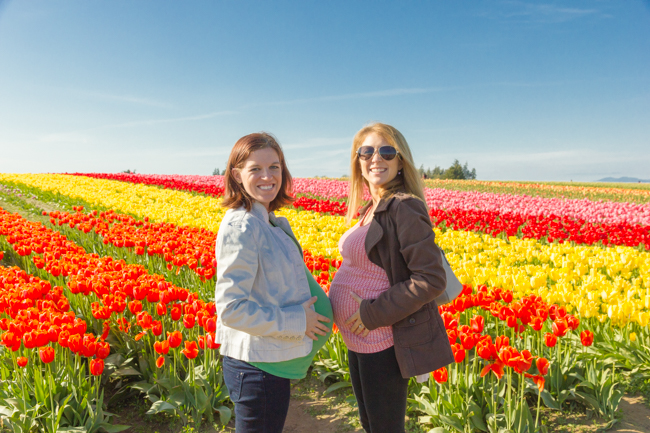 It was three of my friends' first time to Seattle, so I could not have been happier to show off the city I love so much. I think I even convinced a few of them to come back with their significant others to hang out some more!
Overall the visits were too short (per usual) but my heart is going to be overflowing for a very long time. I can't believe I'm blessed with friends who are willing to spend lots of money and time traveling across the country just to celebrate my birthday. Although, they did get the added 'bonuses' of seeing me super-pregnant and spending time with a happy toddler who was only too thrilled with the extra attention. Is there anything better than seeing friends love on your baby?! I think not.
Now I'm resting/recovering/getting ready for the next big life event… evicting this baby from my womb and into the 'real' world! But more on that later.