It is Monday morning at 8am and Clara is still asleep, proving miracles do happen! However Isabelle is awake and grumpy. But still! This blog post is written courtesy of my sleepy toddler who has blessed me with some unexpected moments of free time and so is currently my favorite child.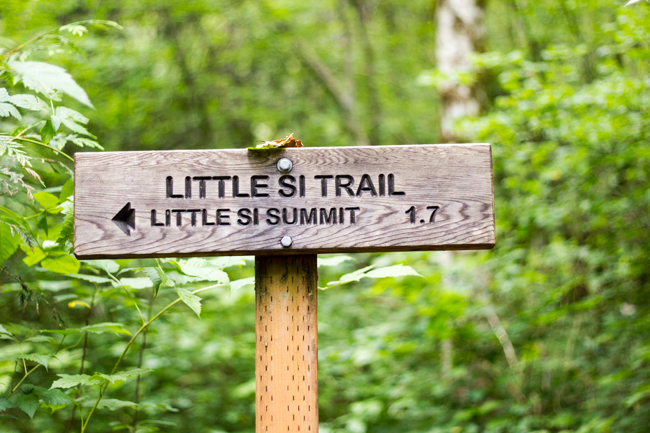 Things I did over the weekend:
+ Got a deep tissue massage to get some of the tightness out of my neck (because breastfeeding and babywearing is hard). The massage was excellent, and the best part was that the masseuse used her feet on my back/neck/shoulders for 20 minutes. I have no idea how she did it exactly (she wasn't standing on me) but it definitely worked. Ah, so good.
+ Hiked the Little Si trail with a friend. There were some pretty great views from the top, which was a bonus! The only thing is, I may be the slowest hiker ever. EVER. Usually I blame it on the fact that I'm pregnant or carrying a small infant uphill, but in this case I had neither of those things going on and I still got passed by everyone. Including people who were wearing babies, had small dogs, were walking with children, were quite a bit older… etc. If I get in better shape will I be faster or am I destined to always be a slow hiker/walker?! Let's be honest, it's probably the latter.
+ Finished this book. Recommended. Not highly recommended because I seem to be disappointed in the endings of lots of books lately, but still recommended.
+ Went to church and dropped Clara off in a new children's room. Now, this may not seem like a big deal to non-parents, or even other parents, but I was not looking forward to dropping Clara off in the '2 year old' room instead of the 'nursery' where she has been spending a few hours every Sunday for the last 8 months. We were in a good pattern of dropping her off tear-free, so I wasn't looking to shake things up. But, it turns out kids can't stay little forever, and to the 2-year-old room we (reluctantly) went! However, she did great! Maybe it should worry (or offend?!) me a bit that she will just take a stranger's hand and walk away without ever looking back, but in this case I'll take it!
+Made this quiche. It's quickly becoming a family favorite over here.
+Ate ice cream from Molly Moon's because it was (evidently) National Ice Cream day and I totally believe in celebrating faux holidays when there is ice cream involved. I ate the vegan cherry chunk and it was unbelievable. The only disappointing part of the evening was that I put on all of my workout clothes with the full intention of working out and well… yep, ended up at the ice cream store instead. Wearing my yoga pants, sports bra, and tanktop.  Oh the shame.
Let's do this thing, week!