Is there anything better than reading outdoors in the summer? No.
And sometimes reading on my couch with the windows open  is close enough for me.
Have I mentioned how much I love the PNW in the summertime?! We don't have AC (which has been a bummer on certain warmer days) but that means our windows are always open and I absolutely love feeling the breeze all day long!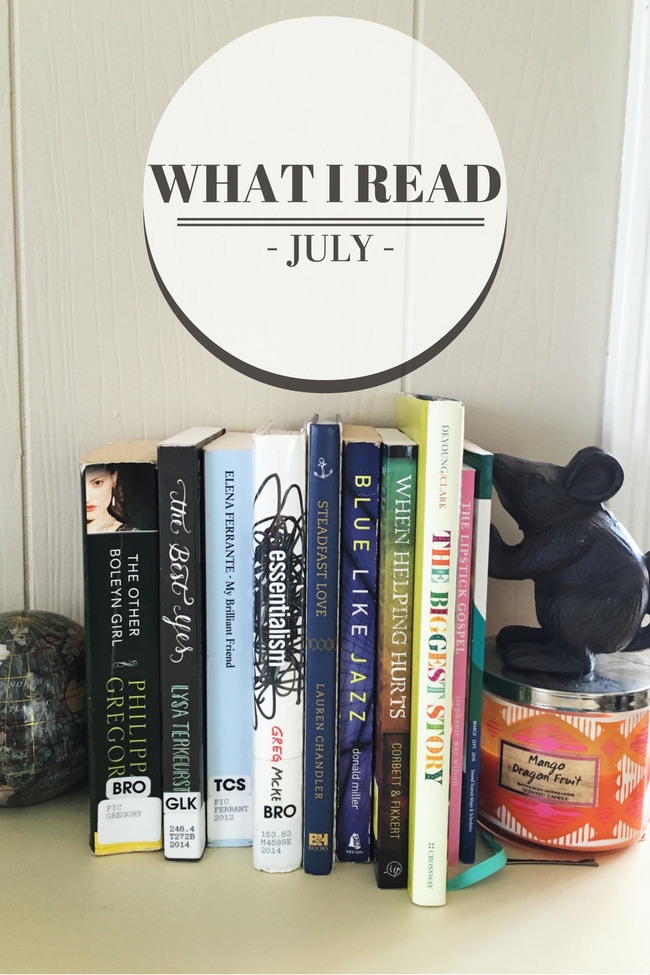 Books I Read in July:
// Waiting for Birdy – This book is another light-hearted parenting book. Well, I'm not sure if it's actually considered a parenting book, but it's written by a mom who is going from the one-to-two child transition that I also just went through. I loved being able to relate to this mom/family. Her kids are only a little farther apart in age than my two girls (meaning she had a toddler to raise while being pregnant / having a newborn), so I was just nodding throughout so much of this book. I recommend this book for those parents who have a toddler and a baby on the way!
// Year of Yes – Honestly, I didn't even know who Shonda Rhimes was before reading this book. (Horrible, I know, I clearly need to start watching more TV on Thursday nights.) However, now she is one of my role models. What a kick-butt lady! I love her views on life and business and parenting and just not being able to do it all and being able to admit that! I couldn't necessarily relate to a lot of aspects of her because she lives such a different life than me, but I love her writing style and idea of embracing life! This book is about her saying 'yes' to more life experiences and how much richer that made her life. I highly recommend it to everyone.
// No One Knows – I liked this book. I heard it compared to 'Gone Girl', but I preferred 'Gone Girl' to  be honest. However, this one is still a good read! It's the same kind of mystery where the husband is missing and no one knows where he is and we don't know whether the wife had anything to do with his disappearance… you know the drill. It's good but I didn't think it was fantastic.
// My Brilliant Friend – I loved this book and can't wait to read the next one in the series. Quite simply, this is about two young girls in Naples (in the 1950's) and their semi-unlikely friendship. I can't wait to see where these two girls end up – I can't help but root for them! I know I'm not describing this story well, but I just highly recommend that you read it.
// The Other Boleyn Girl – I love historical fiction more than any other genre of book, so I was excited to read this one. I especially love everything about the British monarchy and Henry VIII, so this book was right up my alley! I couldn't put it down and finished it in one day, which is saying a lot since it's over 600 pages long. This is a story about Anne Boleyn, but told from the perspective of her sister, Mary. While this book is not a biography and isn't completely historically accurate (it's historical fiction, after all) I still learned a lot about Henry VIII's second wife and her family and some other events that happened in that time period. Plus, this book was just really, truly entertaining. Of course, after I finished it I learned that this is actually the third book in a whole series, so now I'm anxious to read the rest!
I'm fairly certain every single one of these books was recommended by a reader of this blog or another blogger, so please keep the recommendations coming!
These books made for some great July reading and I can't wait to see what I end up reading in August! Hopefully some more books in these series, but we'll have to see what the library hold list turns up for me!