This weekend was filled with all sorts of fun things.
Mainly, we've been spending as much time outdoors as possible. I am determined to squeeze every last drop of summer out of this season, gosh darn it!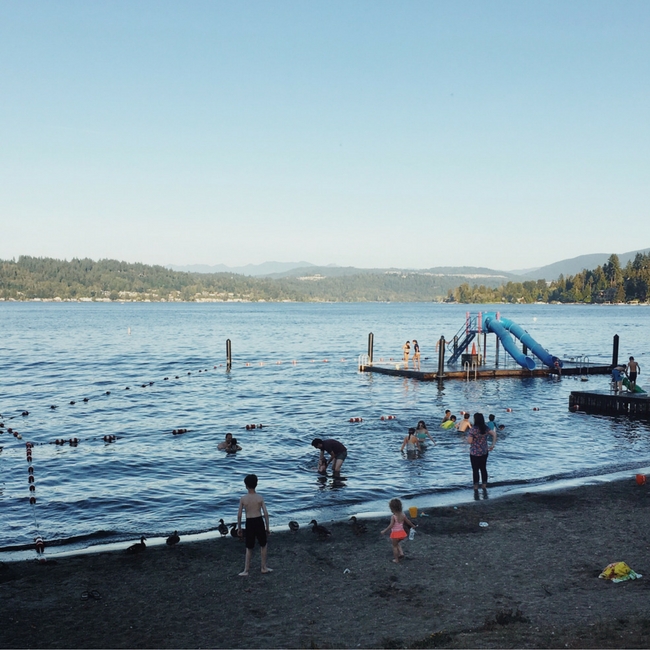 One of our latest discoveries is that Clara loves to swim (in lakes). Well, good thing we have those around here! We also have plenty of other water activities to keep her occupied.
+ On Thursday we went to Lake Sammamish.
+ On Friday we went to Northacres splash pad / playground.
+ On Saturday morning we went to Green Lake to swim in the lake and to some friends' house to eat salmon patties while the kids splashed around in their kiddie pool.
+ On Sunday it got 15 degrees cooler, so we stayed dry but went to a park with some other families for a picnic.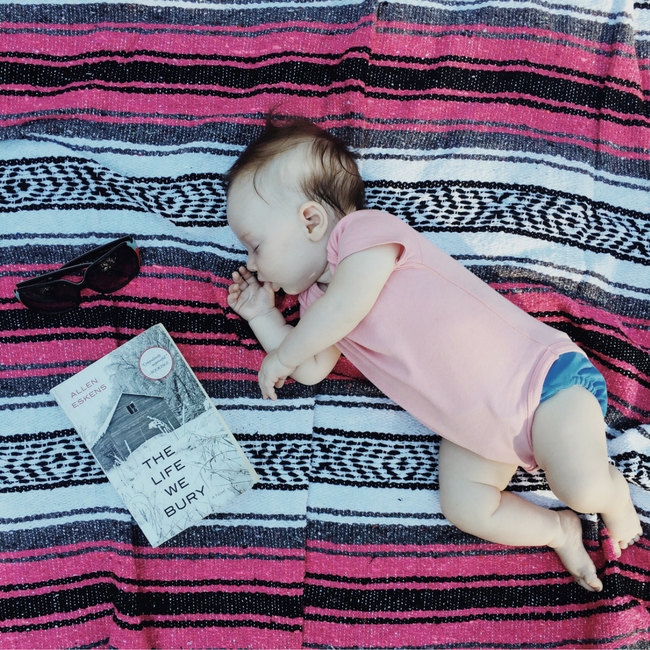 There is something really special about spending a summer with a toddler. If I didn't have kids, I would be spending every wonderful (weather) day indoors at a cubicle. But, since I have an active toddler (and have decided to be a SAHM) I spend my days at playgrounds and in lakes and at the outdoor tables at coffee shops and in friends' backyards.
Sure, I sacrifice my sanity (every single second) for this lifestyle, and some most days I would gladly sit in a cubicle for a few minutes rather than spend one more minute cleaning up yogurt off the walls of my house. But overall, I realize what a blessing this life is right now and I am so thankful for these months spent with outdoor play, hikes, swims, leisurely strolls, and playground visits.
This has been a good summer, and if what people say is correct, we have another full month of it left here in the PNW!
I hope your week(end) was wonderful, as well!