… This post was written during commercial breaks of the World Series. Let's not talk about the outcome of the first game.
+ I am loving fall and the changing leaves and all things pumpkin (except not necessarily PSLs). Speaking of which…
+ I've developed a caffeine addiction. I don't know why, but my body responds to caffeine quite strongly and the other day I decided to only have a very small cup of coffee and my body revolted by giving me a huge migraine the next day. With puking. Sexy, right? So now I need to make sure I drink my medium-sized cup o' coffee every single day. Because of this I've started making coffee at home so that I don't need to keep buying $4 lattes. I'm feeling more frugal by the sip.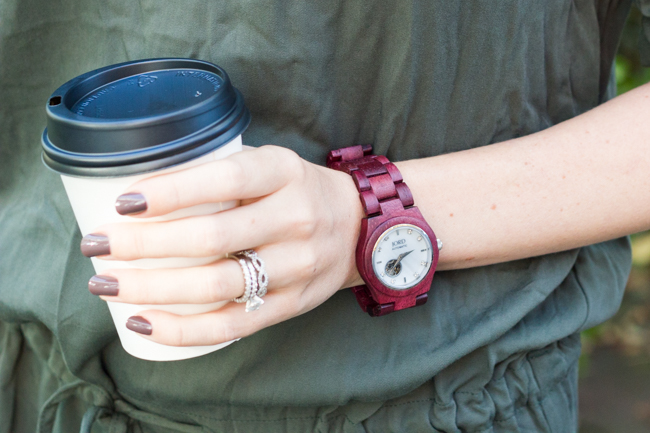 + We're still unpacking. And probably will be forever. Forever. We're really not in a huge rush because the essentials are unpacked, but I am tired of boxes so I hope I get motivated soon.
+ I've been redoing my wardrobe slowly but surely. Basically I want to get rid of everything and start over, so that's what I'm doing – within reason. So far I've been pleased with my progress and am buying only staples in neutral colors that I will be sure to wear again and again. Some of my favorite buys are these jeans (on sale!) and this dress (on sale!). But more on wardrobe stuff later.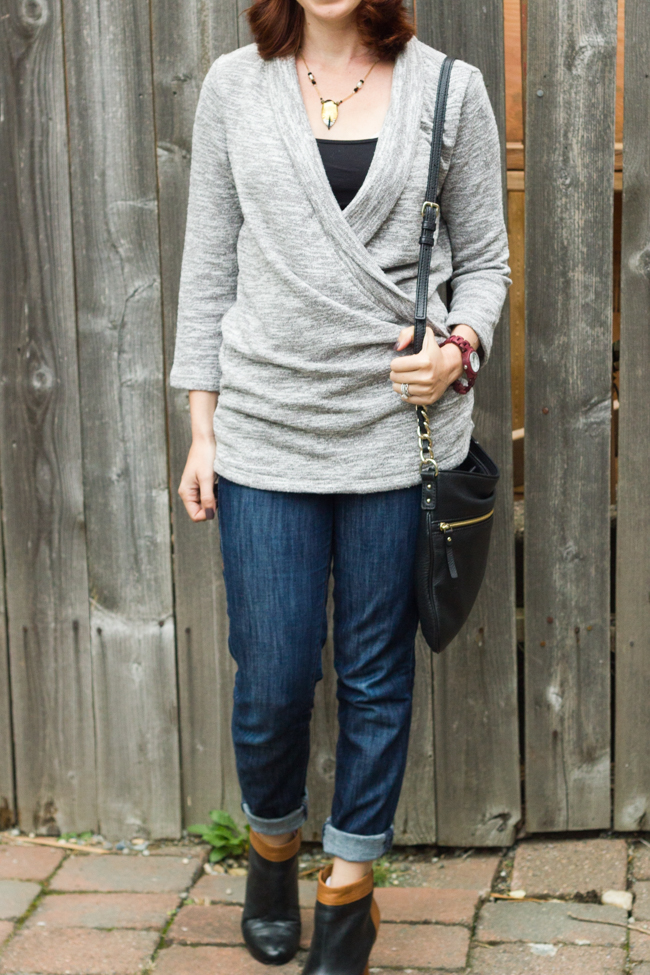 I also love the above sweater that I got via Stitch Fix.
+ I've started watching "This Is Us" (so far we've only watched one episode) and I feel like I may be the only one I know who didn't cry. Did you cry while watching the first episode? There is one thing on TV that did almost made me cry, though…
+I'm watching THE WORLD SERIES, of course (as previously mentioned)! Because the Cubbies are in it! For the first time since 1945! I've been watching every single game they've played in the playoffs and I'm really enjoying baseball far more than I normally do. But these games are really taking away my evenings and increasing my anxiety.
+ I am in that glorious phase of breastfeeding in which Isabelle is eating a lot and I feel worn out all of the time. I'm quite certain this means I need to eat more (nutritious) food.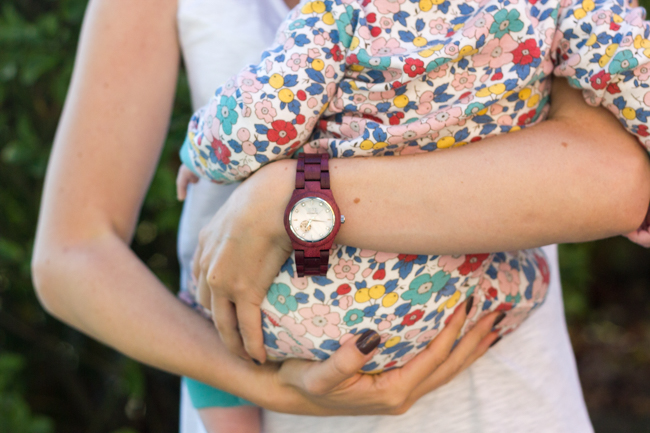 + I went shopping for Clara's Halloween outfit the other day, and I spent three hours in various stores trying to find something that would work. And all I achieved was figuring out that I actually hate shopping in stores now. I find it so overwhelming! I really don't like seeing all of the 'stuff' on the shelves. Browsing is not for me, thank you very much, I'll stick to online shopping.
+ I've been wearing my new (spiffy!) JORD watch as a way to add a more fun neutral accessory to my outfits. Is maroon a neutral color? I like to think so. I love the packaging and quality and I love how pretty it is. I'm a fan and I think the male watches are pretty swell, too, if you're looking for a gift for a special male in your life. Is it too early to start thinking about Christmas? Not according to the stores I was in the other day!
This life update post brought to you c/o of JORD Wood Watches. If you want to win a gift certificate for $75 off, enter the giveaway here! Just by entering you will get a $20 gift certificate to JORD.