Remember when I promised a vacation recap from our San Diego trip earlier last month? Well, I don't know about you, but between the Cubs win and Trump's win and Black Friday and Thanksgiving and the beginning of holiday craziness and about a bijillion (wonderful) hours of family and friend time… this month has gone by in a complete blur and I haven't even been able to process all of the fun stuff that's been happening!
So here are my (very belated) tips for those of you who are looking for a fun place to spend a few days with your little ones – or even by yourselves!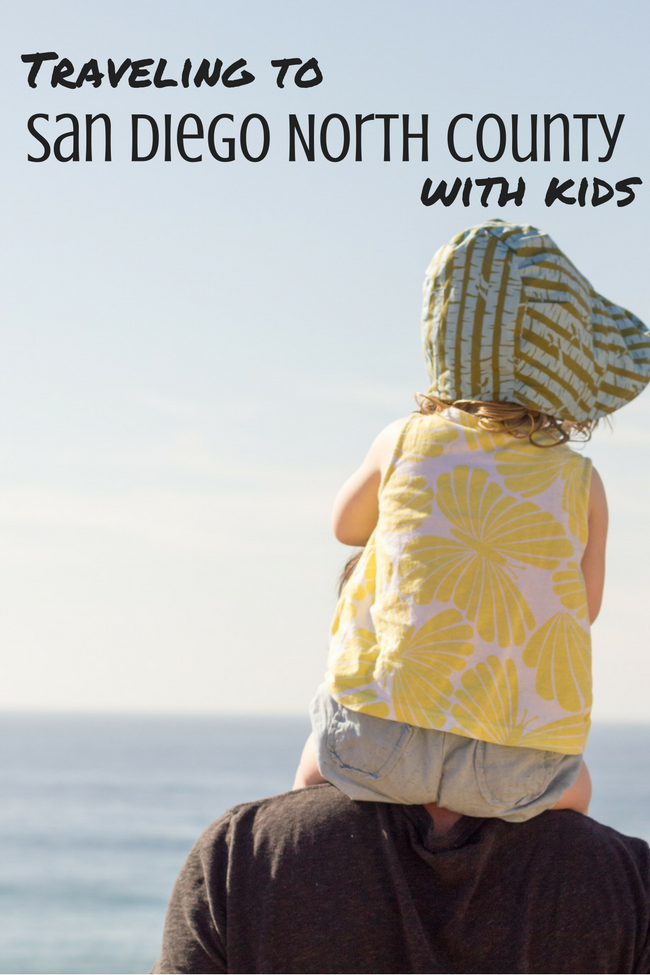 Recommendations for traveling to San Diego North County with kids:
Stay in North County! We've gone to San Diego twice since Clara was born. The first time we stayed downtown – and had a fantastic time. However, this time we opted for an Airbnb in Carlsbad and had a blast. We really enjoyed the beaches and parks and restaurants and the ease with which we could drive around. We traveled with our good friends who also have two toddler girls, and we loved having a rental house with a kitchen and plenty of bedrooms and a pool…
Speaking of which, get a rental house with a pool. And pay to have it heated. Our Airbnb host charged us extra $$$ to heat the pool, but it was worth it. San Diego gets a bit chilly at night and never got too hot while we were there, and we never would have used the pool if it wasn't heated.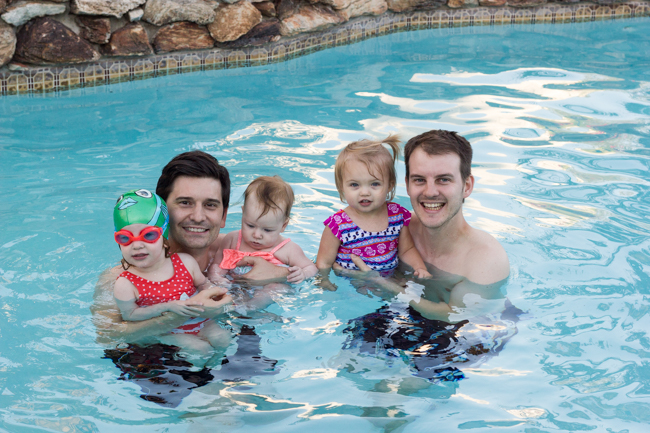 Go to Moonlight State Beach in Encinitas. This beach has a playground, restrooms, and a concession stand. Plus, the beach is nice, too. And while you're there, make sure you stop by Handel's Ice Cream shop. They have a bijillion flavors.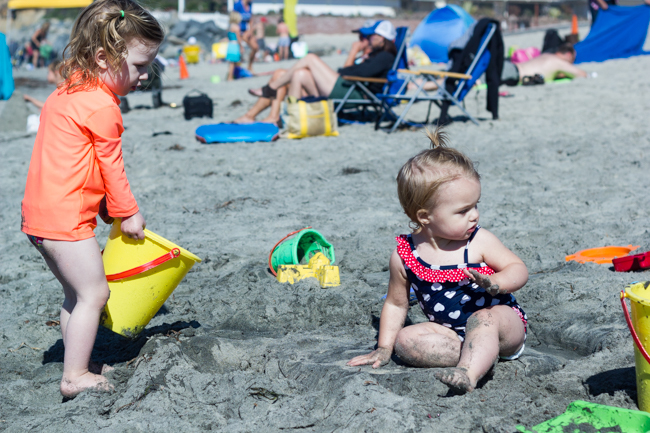 Go to Solana Beach for shopping in the design district. This actually isn't a kid-friendly activity, but there is a park nearby, so maybe have your partner watch the kids there while you grab a coffee and go shopping.
See the sunset over the water. We went to the J St viewpoint. Or maybe the H? It was one of those lettered streets in Encinitas. We were running late and arrived just minutes before the sunset and it was so gorgeous and worth it.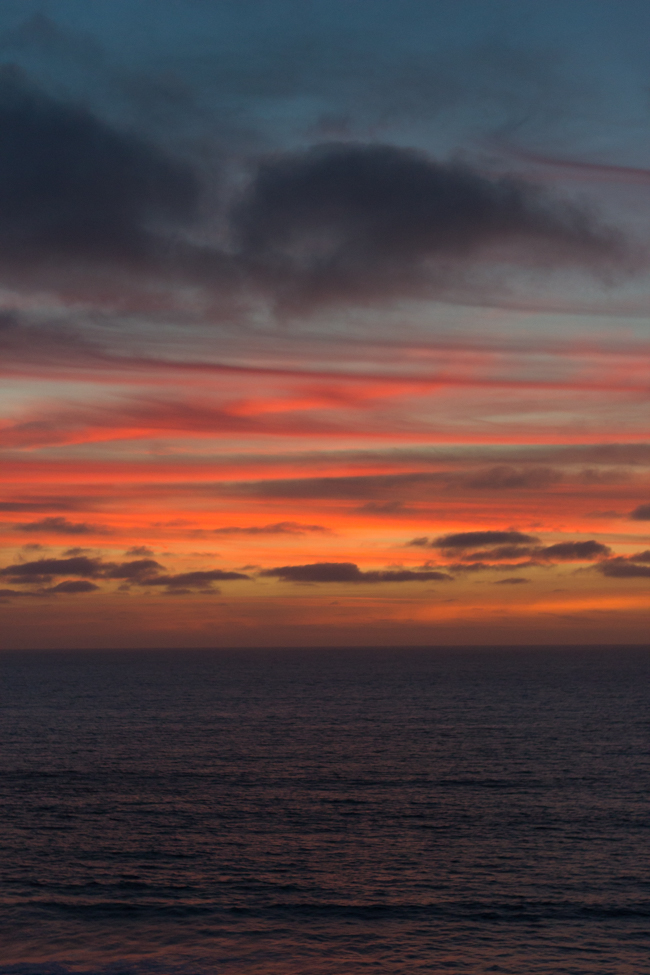 Can you believe I didn't edit this picture?! These colors are as real as it gets.
Check out the sea lions in La Jolla. If you get as far south as La Jolla (which is still north of San Diego), stop and see the sea lions lounging at La Jolla Cove. It's definitely a smelly, but memorable experience! I didn't love spending too much time in La Jolla because it was fairly crowded and touristy when we were there, but it's worth stopping for a bit if you're driving past it.
Eat seafood. Lots of seafood. A casual, kid-friendly place is the Encinitas Fish Shop and we also loved Lobster West, both in Encinitas.
When you have the choice, always take the PCH. It's quicker to get between towns using the highway (obviously), but the Pacific Coast Highway is much more interesting! If you have extra time, spend a few hours in each town along the PCH from San Diego to Carlsbad. We didn't get to do this as much as I would have liked – but there's always next time!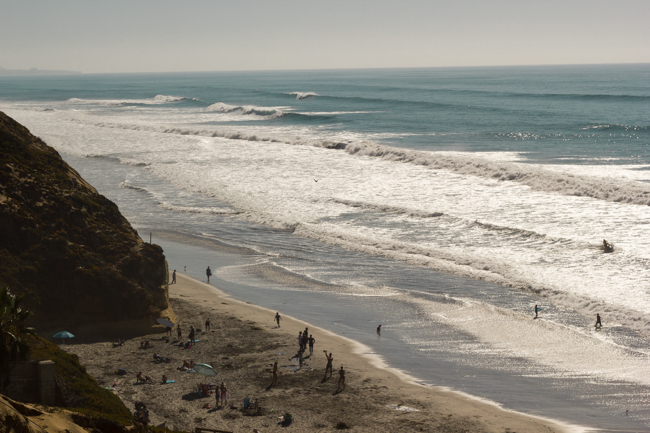 Go to the zoo. The zoo is gorgeous, it's a great place to walk around, you can see some animals and learn some facts, and it's ranked as the best in the world for a reason! It's expensive, but worth it. However, pack a lunch. There's no reason to pay a bijillion (I'm rounding up) dollars for admission and then pay $50 for lunch! It's worth it to fill the basket of your stroller with fruit and sandwiches and stop to eat a picnic lunch halfway through your zoo trip.
Hike around Torrey Pines. We did this the first time we traveled to San Diego and weren't able to make it there this time, but we loved it! If you're feeling ambitious you can park at the bottom of the very-large-hill and hike up from the beach, but if you don't want to walk that far, you can drive to the top and hike around up there. It's also a beautiful place to watch a sunset!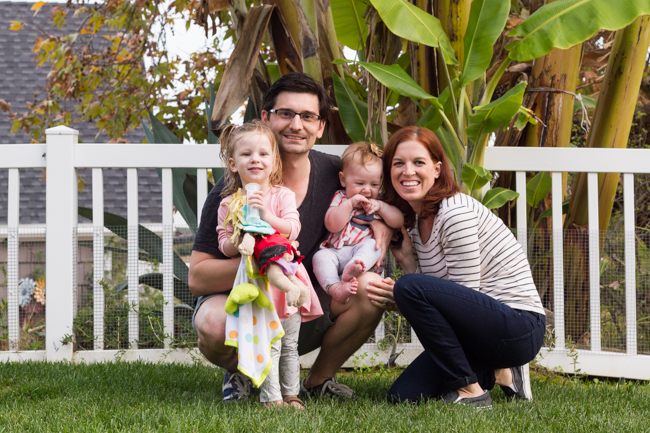 I think that about covers it! I guess my main recommendation is to go to the San Diego area if you have the chance! We loved it and I'm sure we will be back there with the girls in the not-so-distant-future. If you have any questions about things to do, let me know and I'll do my best to answer them.
* This post isn't sponsored, but I did include some referral links for Airbnb. If you sign up and rent a property through them, you'll get $35 off using the links.