Well, I was thinking back on this past year and thought my one word (the past few years I've picked one word to focus on instead of coming up with specific resolutions) was 'intentional', but then I looked back at my blog post from exactly a year ago and realized that my word for 2015 was 'intentional' but my word for 2016 was actually 'embrace'.
Whoops.
Clearly I wasn't exactly focusing on it as much as I meant to. However, that doesn't mean I wasn't embracing! I was embracing the heck out of my 2016, in retrospect. Every year that I have a baby (all two of them) are kind of sh*t shows, so I'm just happy that we all survived and are happy and healthy.
I'll reveal my word for 2017 tomorrow (because I haven't quite decided what it will be yet…) but today I want to focus on 2016. The bits I remember, at least. It's seriously such a blur.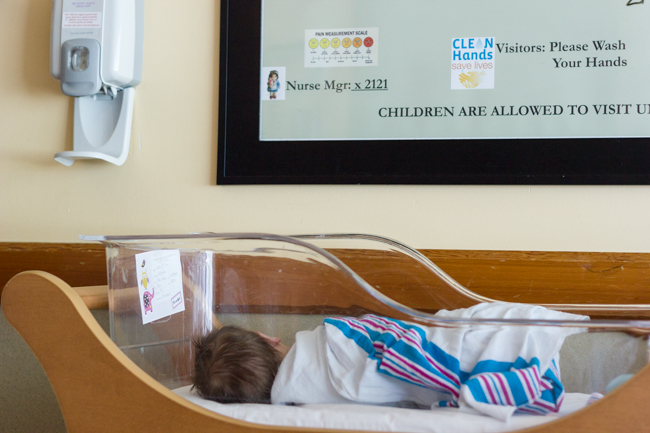 Spoiler alert: This pic is my 2016 in a nutshell. It was the year o' Isabelle Rose.
In no particular order…
// We had barely moved to Seattle a year ago, but were feeling pretty well-adjusted by January 1st.
// We went snowshoeing for the first (and second) time.
// We went on a few hikes and adventures around Seattle: Deception Pass, Wallace Falls, Snoqualmie Falls, Gold Creek Pond, Discovery Park, Golden Gate Park, Ebey's Landing, Rattlesnake Ledge, Little Si, Washington Park Arboretum, and probably several that I'm forgetting.
// We took advantage of a mild winter/spring and did a lot of playgrounding at Green Lake.
// We went on a mini-babymoon to Leavenworth and Suncadia before Isabelle's arrival.
// Tim surprised me for my 30th birthday and organized five of my best friends to fly in to surprise me. (BEST SURPRISE EVER!!)
// I saw the tulip fields with my friends while they were in town.
// After a really rough labor and delivery, we had a baby girl (and didn't find out the gender ahead of time). She was born at 9 lbs 15 oz (THAT IS A HUGE BABY) and we named her Isabelle Rose.
// Lots of family came to visit us, especially right after Isabelle was born.
// The girls and I had a ton of playdates and went to gymnastics classes and MOPS meetings and walked to a lot of coffee shops and playgrounds. We kept really busy and left the house every single day.
// We took day trips to Deception State Park and Whidbey Island and went on a few ferry rides to Bainbridge Island and finally Anderson Island and we also went whale watching one day.
// We road tripped to Portland to visit our friends' new baby.
// We celebrated the births of lots and lots of new friends. I think we know over 30 babies who were born in 2016.
// We road tripped to Lake Chelan to spend a long (and really fun!) weekend with our small group.
// We took a great trip to San Diego with friends.
// We moved to a new rental house.
// We celebrated our four-year wedding anniversary by going wine tasting in Woodinville.
// We spent Thanksgiving and Christmas in Seattle – it was our first time away from family for both, which was quite bittersweet.
// I read 60 books. SIXTY! Check that goal (usually I aim for about 50) right off the list.
I'm probably forgetting quite a few things, but I guess when I look back on it, this year was filled with a lot of adventures, but more local adventures than usual. In prior years we went on lots and lots of plane trips, but this year we only went on one vacation that required air travel. Just one! That's unheard of for me. Plus, most of our general activity occurred after April, because pregnancy really makes me unmotivated and once Isabelle popped on out, I started wanting to do things again.
*Sidenote: we've been doing more and more fun things lately, and I'm feeling energized by it! I'm determined to get back to my old-self, darnit.
But I won't necessarily remember 2016 for everything that we did – although I will always cherish my photos and memories – I'm going to remember that this year really challenged me.
Becoming a mother to a second daughter was not easy, physically or emotionally. It was actually really, really hard. Clara's little toddler personality challenged my patience and Isabelle was generally unhappy for her first three months of life and continues to be an 'opinionated' baby. She isn't necessarily grumpy, but she definitely knows what she wants and can be high-maintenance. I think the problem is that her sleep schedule is all wonky because we constantly drag her around to toddler events, but that's another post for another time.
I'll say it a million times over: having two kids is exponentially harder than having one, and this year was difficult for me. It was difficult to be a stay at home mom. It was difficult for me to feel like myself. It was difficult for me to heal from the second c-section and subsequent spinal headache. It was difficult for me to balance being the mom of a toddler and the mom to a baby. It was difficult for me to find myself in the midst of motherhood. It was difficult on my marriage, on my body, on my relationship with both girls, and on my general mental state.
And it still is difficult but it is getting better. 2017 will not be the magical cure for some of these things, but it is a fresh start and I remain optimistic for myself and my family!
But I'll talk more about that tomorrow. Or the next day. 
In a nutshell: 2016 will probably go down as one of the best years of my life… in retrospect. Like maybe when I look back on my life in 2040 I'll think of how great it was. But right now I'm predicting 2017 will have less highs and lows, and I'm excited for that.
2017… Let's do this.