I'm a total sucker for the word of the year trend happening lately.
A few years ago I chose "still". Then I chose "intentional". Then I chose "embrace". This year I'm choosing "beautify".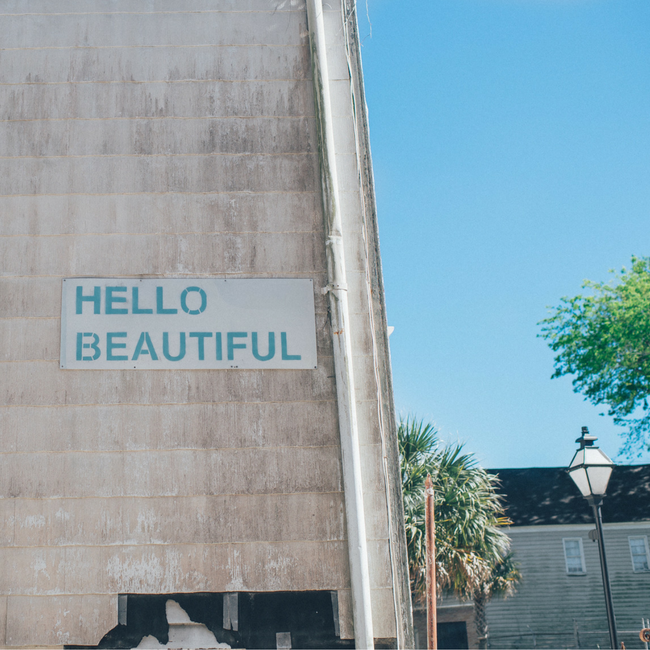 More specifically, I want to work on my interior decor, my wardrobe, and my makeup & hair. (And of course, I want to continue working out, but that's not an area I've struggled with, so it's not a particular focus this year.) Deep stuff over here, guys. I know these things seem shallow, but the truth is that I've never invested time or money into making sure that I know how to make myself nor my home look decent, which seems absurd since I'm almost 31 years old!
Also, now that I'm a stay at home mom, it's become increasingly important to me to have a home in which I enjoy being and entertaining others. My home is my domain, and I'm tired of being surrounded by cheap(ish) things that I don't necessarily love. I've always said that I'll start focusing on our home when we actually own one, but I'm tired of waiting, darnit! There's no time like the present!
I've decided to invest in beautiful things this year. To spend my time and energy getting ready each morning so I feel good about myself, exploring beautiful places, buying only things that I think are truly beautiful (and useful, but mainly beautiful), ensuring the decor in my home is high-quality and cohesive, and learning how to properly do my hair and makeup so that I present my best outward self to the world each day.
I want to bake beautiful things (in the sense that beautiful = from the heart when it comes to food!), be more thoughtful with cards and gifts, and beautify my relationships by focusing on the small things. In this way I hope to beautify the lives of others, as well!
I don't simply want to do things to get them done, I want to do them well and in a way that makes life a bit more beautiful.
It's not the deepest word, but I think that focusing on it will really help me in many areas of my life right now. We shall see. If nothing else, hopefully I can learn how to use a curling iron by 2018.
What is your word?!