Portland is quickly becoming one of our favorite places to travel with our kiddos. We love it because:
It's driving distance from Seattle.
The food is amazing.
There are many places to explore within a short drive – beaches, waterfalls, wine country, hiking… and my favorite book store.
Some of our best friends live there!
I will say that the drive down there was brutal because Isabelle doesn't exactly love being confined to a carseat for five (thank you, traffic) hours. We did make a lengthy stop at the Mount St Helen's Visitor Center to enjoy some short walks nearby but other than that it was a lot of driving and a lot of listening to a baby screaming and as Isabelle screamed Clara yelled "ISABELLE, STOP SCREAMING" so it's a wonder Tim and I have any sanity left at all.
Maybe we don't. But that's neither here nor there.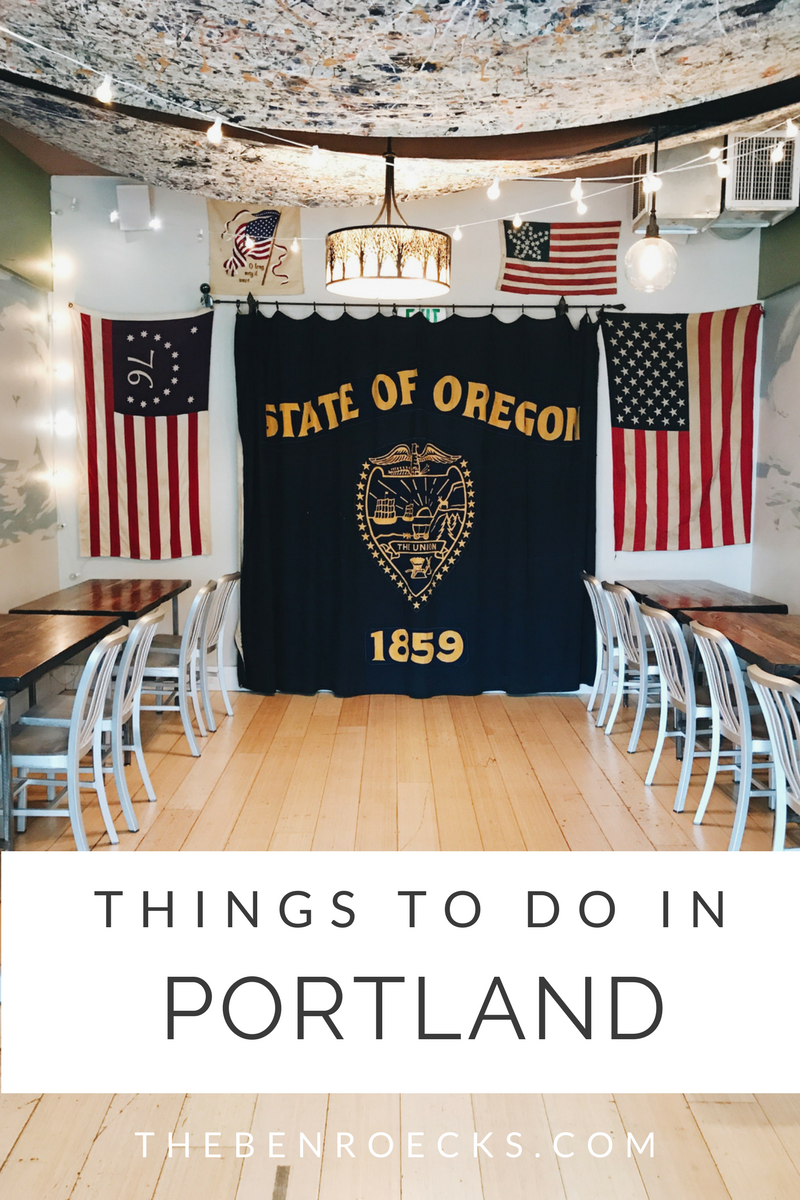 Here are some recommendations of things to do in Portland (with or without little ones):
Order (A LOT OF) donuts and chai from Pip's.
Enjoy brunch at Screen Door but get there early so you don't need to wait for hours with an impatient toddler.
Go berry picking on Sauvie Island.
Visit the playground at Washington Park. (And also stop at the nearby rose garden if they're in season!)
Walk the trails at Hoyt Arboretum, especially if you have little ones who love meandering.
See Multnomah Falls for a great photo opportunity, if you don't mind a short drive.
Take more pictures at Cannon Beach, if you don't mind a drive in the opposite direction.
Eat Indian food at Bollywood Theater. This is our favorite Indian food ever.
Save room for Salt & Straw ice cream which is right next to Bollywood Theater.
Basically, be prepared to eat a lot and enjoy plenty of fresh air and enjoy amazing scenery. Is that Portland's tourism motto? It should be.
The next time we go I really want to visit the Willamette Valley to drink some wine. Also, I want to spend all of my money at the gorgeous boutiques that I keep finding.
Portland is definitely a city we'll be happy to go back to over and over again!
What's your favorite city to visit for a weekend?