One of the reasons we moved to Seattle was because I had this vision of Tim and I being able to take roadtrips with our little family to truly wonderful places, and we have LOVED exploring this gorgeous area of the country! A few weekends ago we drove through the North Cascade mountain range and to Winthrop, Washington. We traveled with friends for a long weekend and had so much fun!
When I was brainstorming places to travel to, I was looking for somewhere we hadn't been that would bring us closer to nature, near beautiful scenery, with lakes to play in, hikes to explore, and roads to bike on. Plus, it always helps to be somewhere near a coffee shop and some casual restaurants. (I mean, let's not get too rustic!) Well, Winthrop (in the Methow Valley!) delivered.
First we drove through the North Cascade Range. OHMYGOSH the gorgeousness. Now, of course, some of this beauty was marred by the whining that was coming from the backseat, but Tim and I have gotten pretty good at ignoring that. And the girls actually did surprisingly well! I plan road trips ahead of time and always make sure I have plenty of places picked out to stop, so whenever the girls decide they have had it with the riding, we can pull over for an activity. (This book has been a lifesaver for car trips in the PNW!)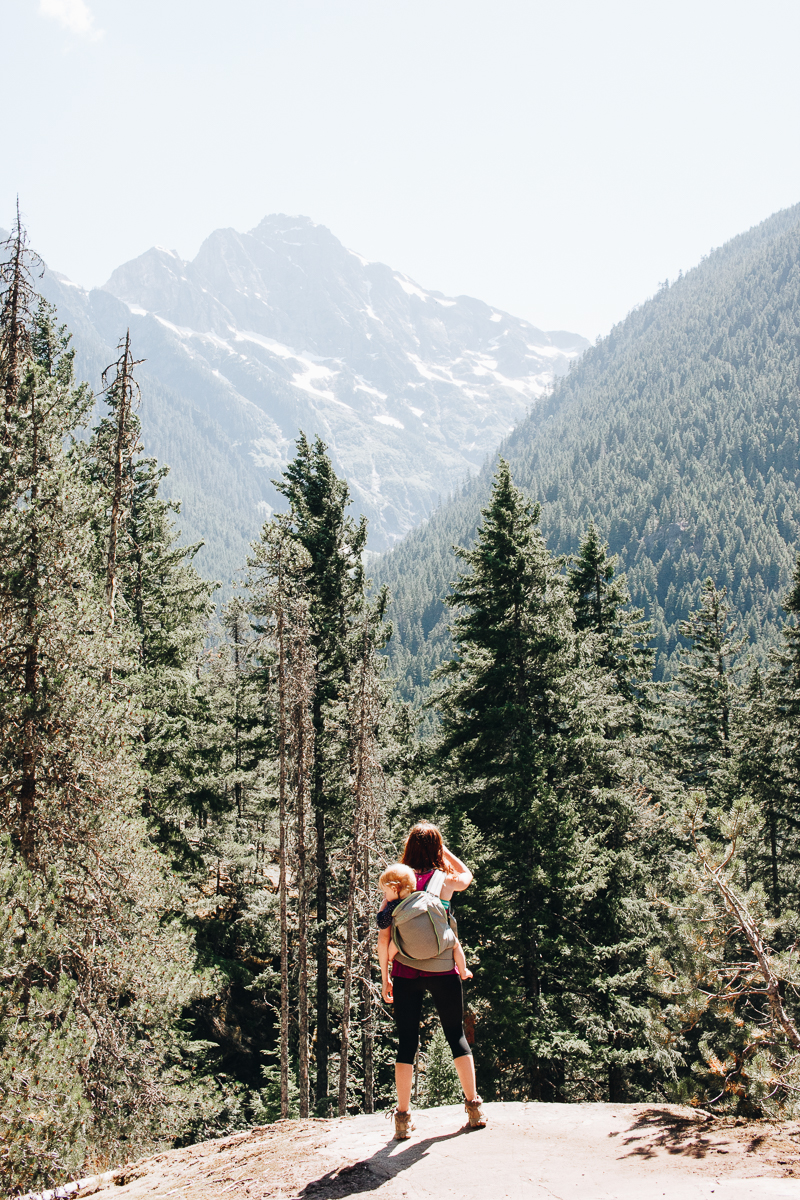 On this particular car trip we stopped at a road side berry stand for homemade ice cream and freshly picked berries. We also stopped at Diablo Lake and it was just as stunning as the pictures I've seen promised. Now, one thing about me is that I'm not just going to stop and let everyone out of the car only to try to stuff them all back in. Nope. Instead, I go the other extreme and insist that we all hike 4 miles to see the scenery and really tire our legs out. (Tim goes along with this but I am 99% sure he thinks I'm nuts.)
I prefer to make the drive part of the trip experience, instead of just a means to get somewhere. I've found that it lessens my frustration with the slow pace and the frequent stops we do. I know some families can just power through road trips and get to a destination, but that hasn't worked for us!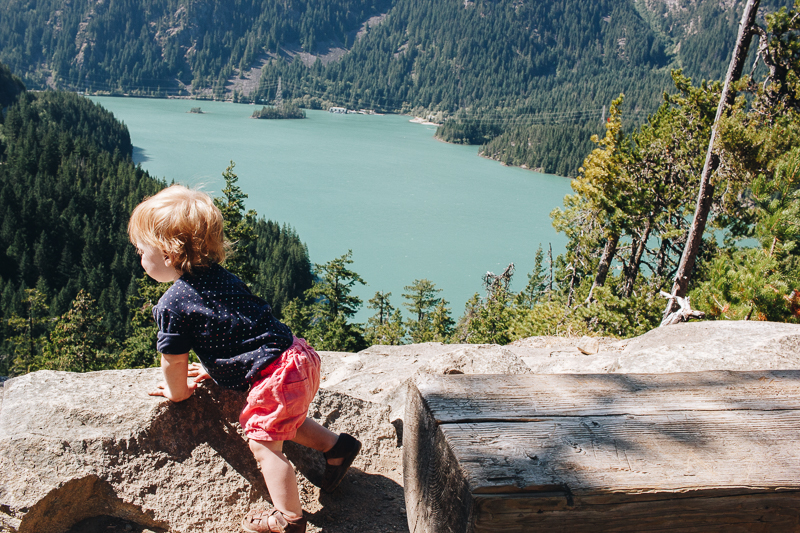 Anyways. I highly recommend the Thunder Knob trail at Diablo Lake! It's near the Colonial Creek Campground which is gorgeous and I fully plan on attempting to camp there next year! (In WA you need reservations for campgrounds months and months in advance for summer weekends. It is crazy and goes against my last minute vacation planning nature.)
We finished the drive with relative silence from the littles (Yay! Mission accomplished!) and arrived in Winthrop around dinner time and the trip kept getting better and better!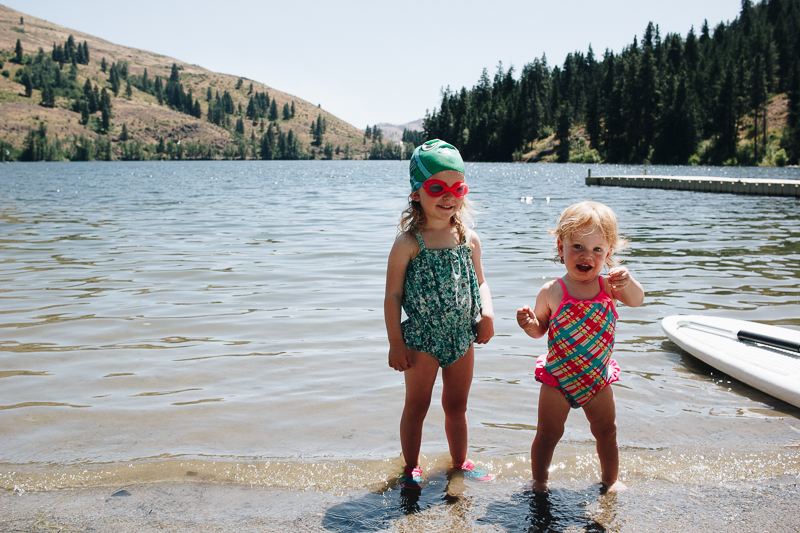 Over the weekend we spent time with friends in a wonderful log cabin tucked back in the trees, we swam in a community pool, threw rocks in a stream, visited the local fish hatchery and fed trout, rode our bikes in Mazama, laughed, ate ice cream on the main street of Winthrop, went paddleboarding on Patterson Lake, and laughed some more.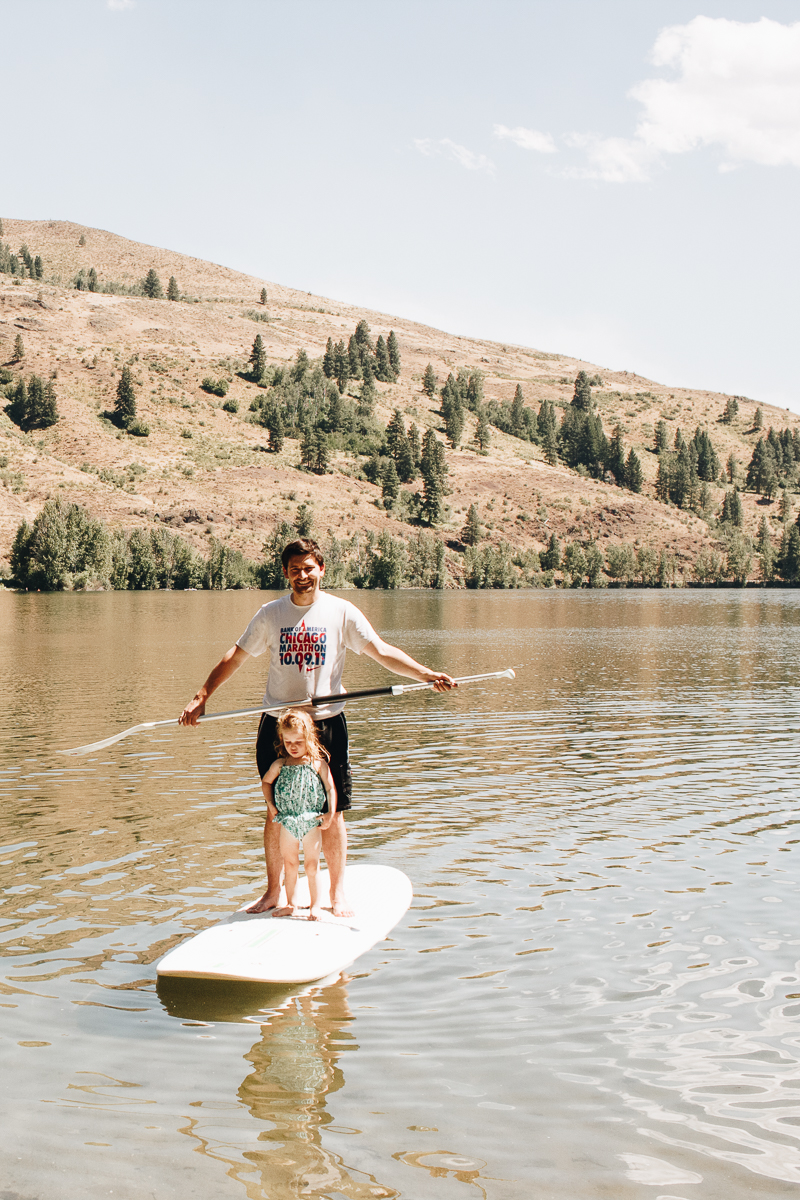 Basically, I highly recommend this area for a weekend getaway – especially with kids! There were endless activities and it was so nice to see my kids enjoy the outdoors even more than we do in the city. Well, I guess it's just a different type of outdoors, really!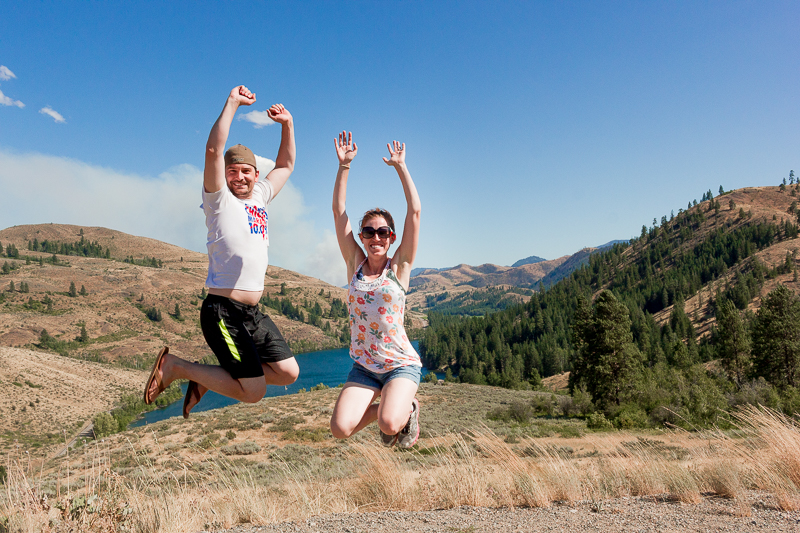 Our reaction to both girls being asleep in the car.
On the drive back home we stopped only once for dinner and a quick hike near the Colonial Creek Campground again, because I just couldn't get enough of those alpine lakes! Seriously. So freakin' pretty. This time we hiked Thunder Creek trail but turned back around when we ran into a hiker who told us he had been chased out of his camp by a bear. Ummm yeah, you don't need to tell me twice. Granted the bear sighting was miles away from where we were, but something about bears and two small girls unnerved me. Plus, it was dusk and time to jump back in the car and head back to Seattle.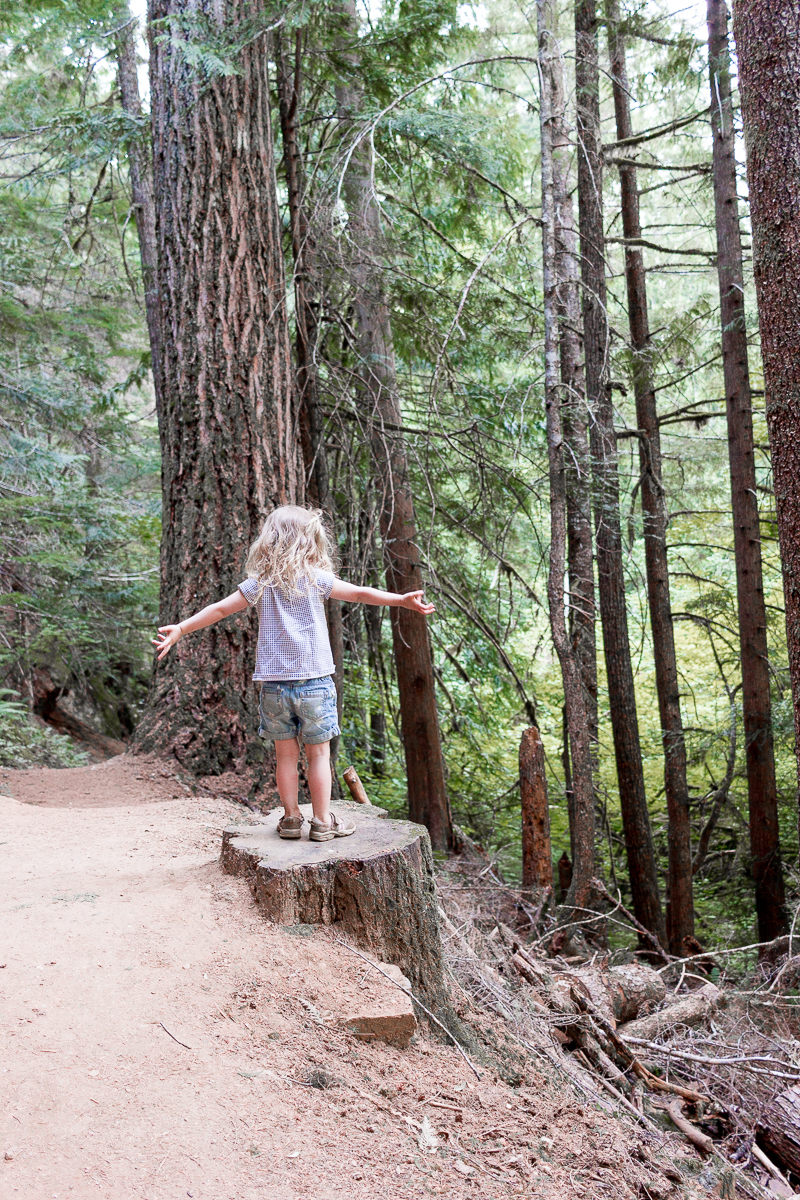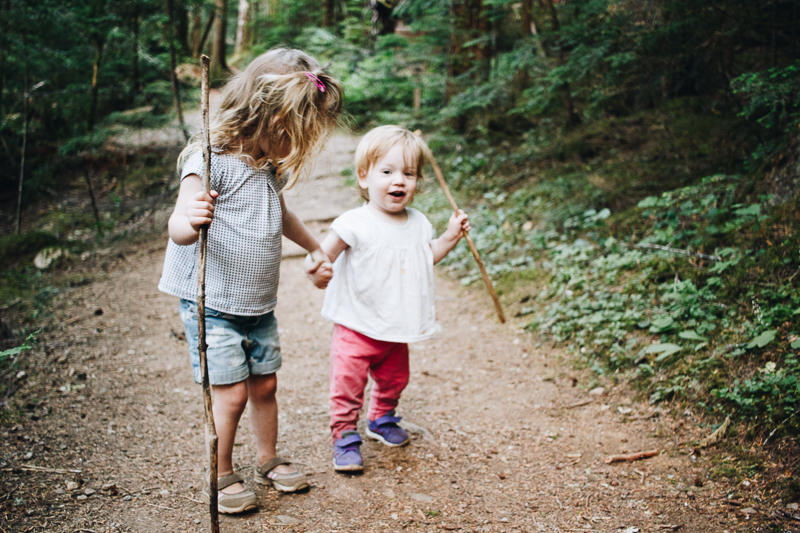 I'll say that the drive back home was not quite as silent as I would have liked and we arrived back home exhausted but oh-so-happy with our trip experience. We are planning to go back next summer for sure!
Have you taken any trips this summer?!