The best part about online shopping is that I buy something, forget about it, and then when it shows up at my doorstep I get super surprised when I open the box! (Does anyone else have this happen to them or am I the only one who gets shopping amnesia?) This weekend was especially fun because I received a lot of goodies.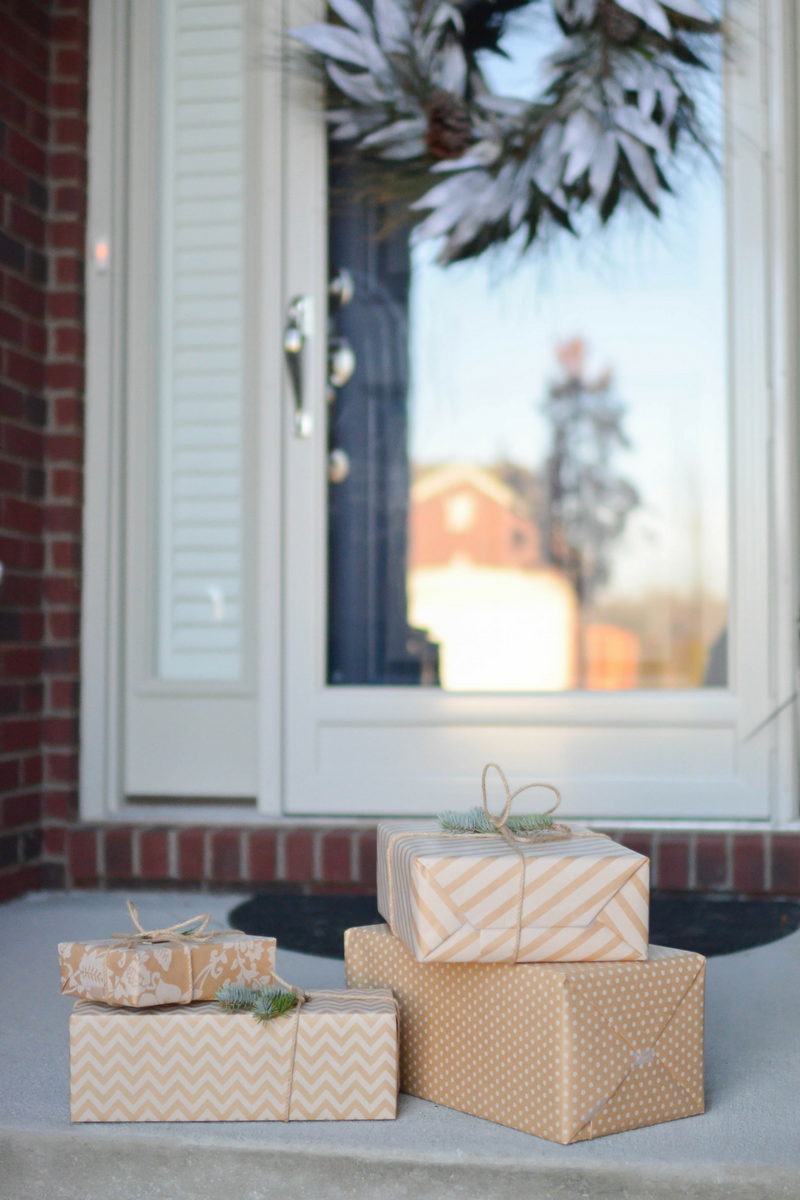 Here's what showed up at my house this weekend:
+ A(nother) box of clothes
I listened to Jen Hatmaker's podcast (per usual!) and she talked about Evereve and of course I ended up signing up to receive a box o' clothes from them via Trendsend.  There is no styling fee and easy returns, so I had to try it. I ended up only keeping one item, but I'm already obsessed with it. I'm going to be ordering more boxes in the future, with more specific instructions about what I'd live to receive. So many items were so close to being kept, but didn't fit correctly or were too similar to what I already own. I've been telling myself that if I'm going to order boxes like this (or Stitch Fix or Le Tote – use the referral link for a free tote!), I have to be picky about what I keep.
+ Spanx
Speaking of shopping, I was recently convinced to up my leggings game and bought these.  I kept hearing about them (from other bloggers on Instastories) and finally succumbed to the pressure. I've tried them on once and Tim gave me the thumbs up, but the verdict is still out on whether I'm going to keep them. Can I pull of faux leather? I just don't know… (Anthro sells them too, and with the current sale I think they're cheaper there, but I love the free Nordstrom returns so purchased them from there to try on risk-free.)
+ An 'Intentional Goal Planner'
I am ending my 2017 focusing on 2018 – which is already an improvement for me! Usually I don't think about my new year goals until after the first week of January, but I'm determined to do better this year. These Lara Casey 'Cultivate What Matters' powersheets have been soooooo helpful and I cannot recommend them enough. (Thankful shoutout to my friend Erin for recommending them to me!)
+ Evicted
I received and read this book over the weekend and wow. Read it immediately. It's nonfiction and an easy read and will change the way you see the world, especially if you live in a big city. Add this one to your list ASAP and let me know what you think!
Only a week until Christmas! Maybe I should start buying presents for other people now… yikes. Wish me luck!