We had a complete whirlwind Christmas holiday, and we're still celebrating! Here's a not-so-quick recap of the past few days.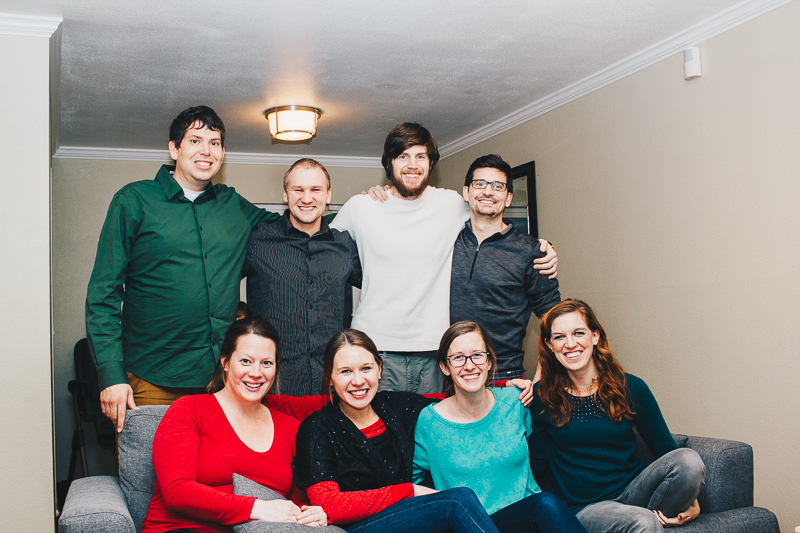 December 24
Was Tim's birthday! We had a group of friends over for breakfast in the morning and I made these cinnamon rolls from scratch, and they were delicious! We served coffee, fruit, yogurt, bagels, and the rolls… and fun was had by all! Well, that's what I like to assume, anyways. Tim had fun, so that's all that matters!
That evening we went to church and then over to our friends' house for some Christmas Eve soup dinner.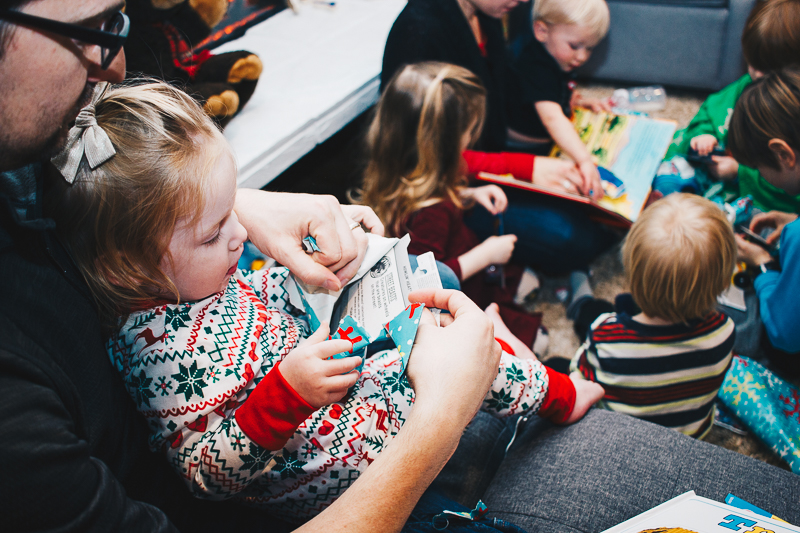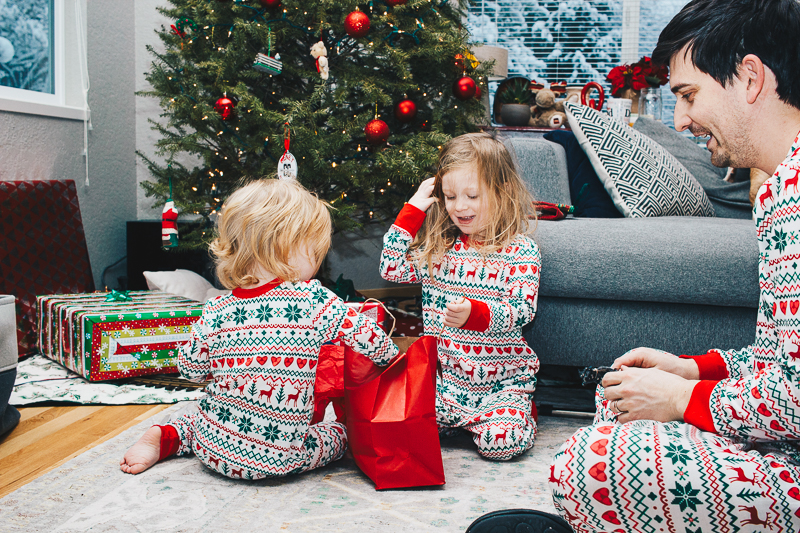 December 25
Well, it's like I learned nothing from last year, because I dragged my whole family out to the mountains for our new Christmas tradition of playing in snow & snowshoeing on Christmas. I just started this tradition last year and it was a complete disaster. As in, last year the girls were so cranky during our 'adventure' that I cancelled Christmas and threatened to disown everyone and it was all awful.
So of course I tried to do the exact same adventure again this year, hoping for better results. I'm a true optimist. Or crazy person. BUT, it was way better this year! We only had one kid screaming for most of our snowshoe hike, and Clara actually had a lot of fun for at least part of it. I'm considering it all a win.
Then we had hot chocolate and dinner at a friends' house.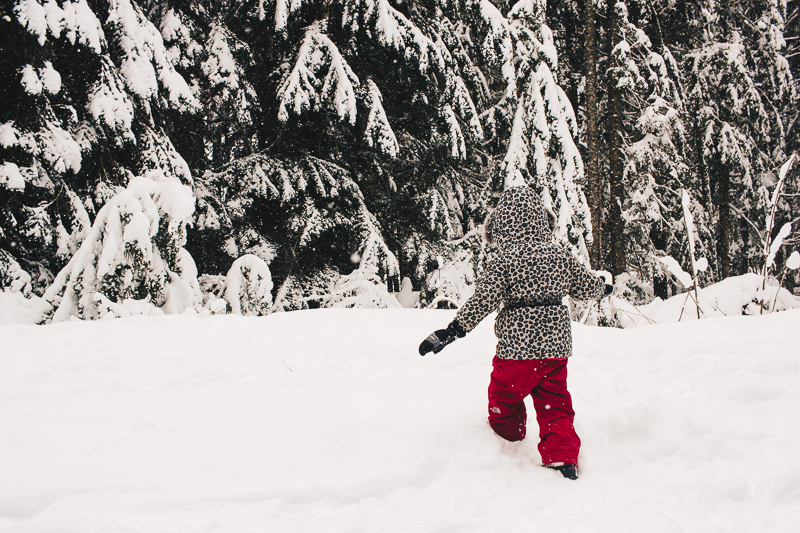 December 26
The day after Christmas we basically did what my girls would have chosen to do on actual Christmas, which is to hang out in pajamas, open a few gifts, and play in the snow for a while. They built a snowman (which is so rare in Seattle! It doesn't usually snow here!) and drank hot chocolate and even used the sled for a bit.
We ordered takeout for dinner, because ain't no one got time to cook after the holidays. Bedtime was early, and life was good!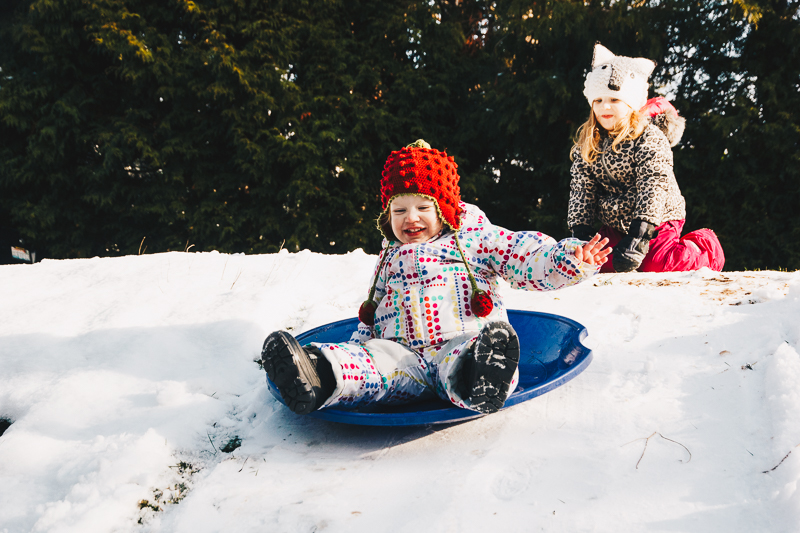 Currently
We're continuing to celebrate the holidays over the next few days by taking it easy and enjoying Tim's time off work (until 2018!). I have a long to-do list, but of course none of it is happening. I am taking some time to make my new years resolutions using power sheets from here, which I can't recommend enough. Seriously, my resolutions are going to be so good this year. Right now I'm just working through the book and brainstorming, but I'll probably have actual goals/resolutions eventually. Hopefully.
This afternoon Clara and Tim are enjoying a joint Christmas gift, which is to attend lunch and a play at the theater – just the two of them! I hope they have fun. I'm hoping that this also gives me some free time while Isabelle is napping… the gift that keeps on giving.
I hope you had a very merry holiday season (and that it's hopefully still going strong)!