It's official – I'm over winter. Bring on spring.
We've had a bit of a weather change here in Seattle and it truly feels like spring. 50's and sunny?! In February?! I'll take it.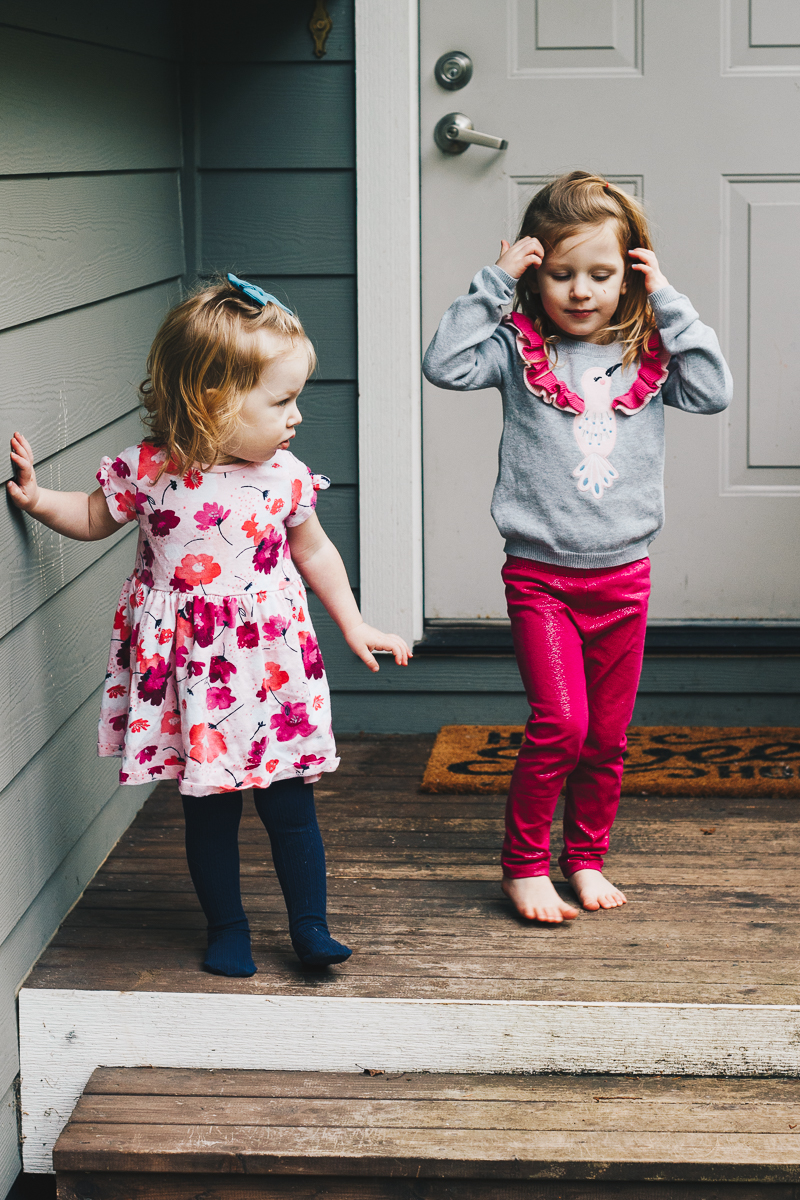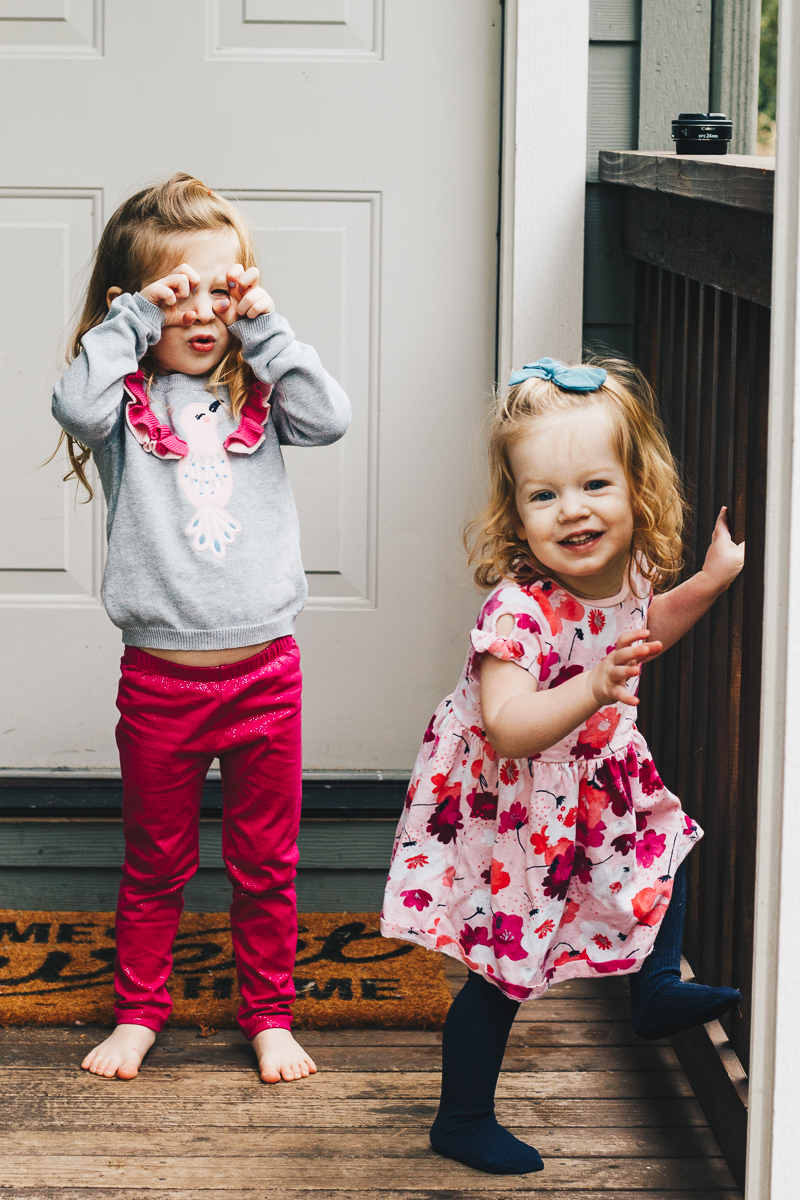 I started with such high hopes of getting a decent pic of the girls in their new Gymboree outfits. At the point of the second picture, I knew I was in trouble.
Last week was 40s/50s and rainy, which is more typical of winter/spring weather in the Pacific Northwest. But I'm not having it anymore.
This winter has been rough for our family. If you follow me on Instagram, you know that we've been dealing with a stomach bug, a few colds, an eye infection (or two), and just general health chaos. It's nothing major, but it's draining my energy like none other.
Of course, my toddlers operate at full energy even when they have a little cold, but I (since I'm old), get a cold and am wiped out for a week!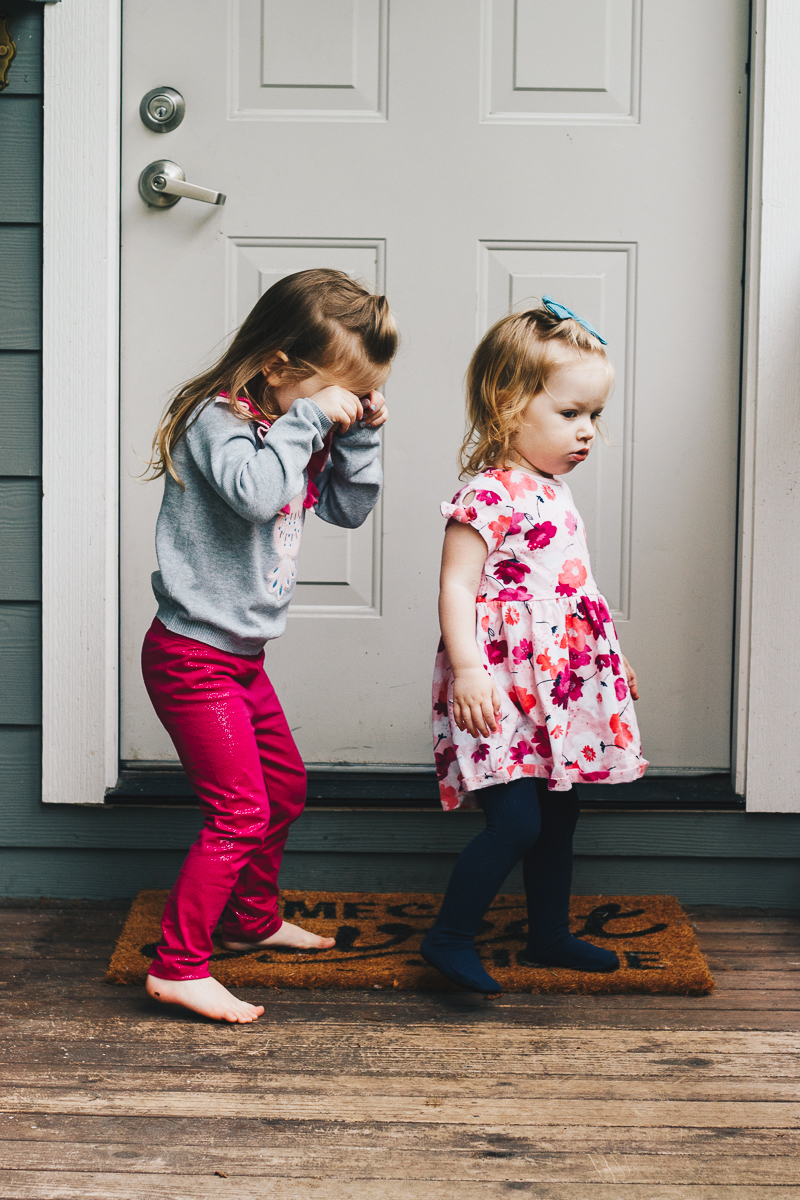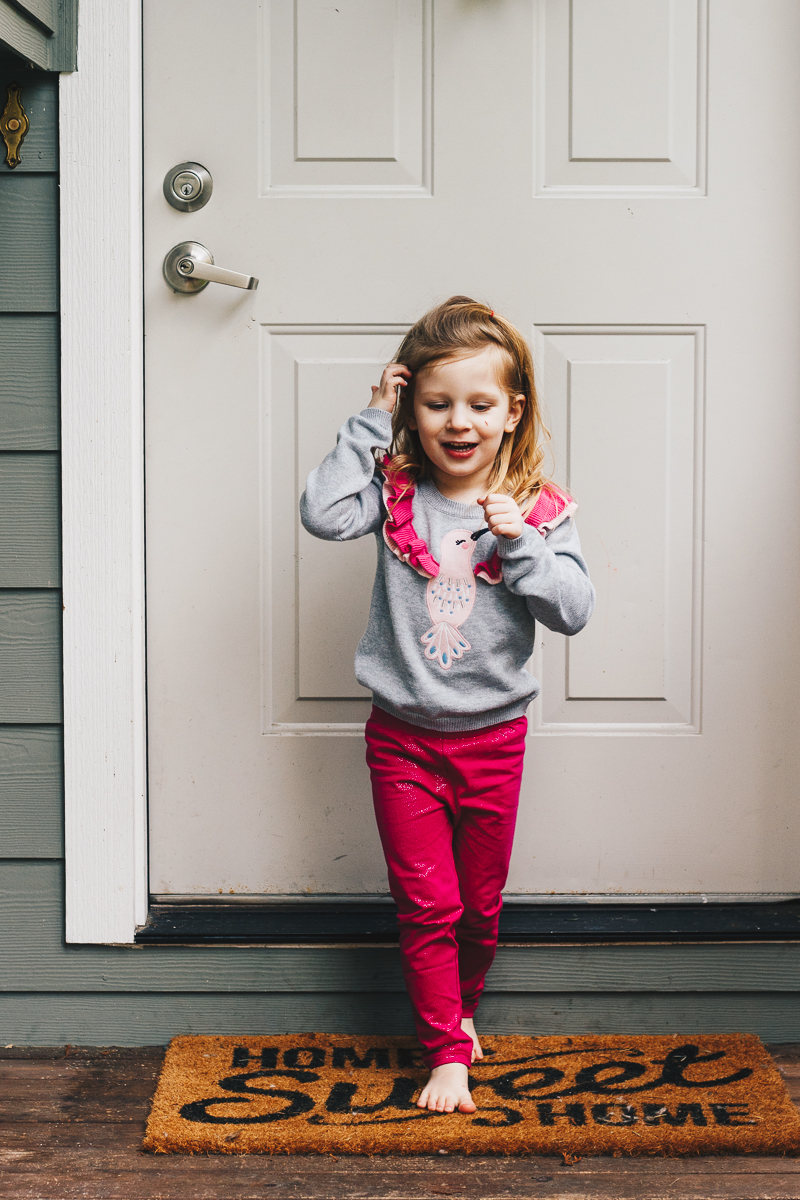 She was so excited to get her picture taken, but she insisted on acting like a "spinning dog" the entire time and I decided to just let her go with it. Also, shoes were not happening. Sigh. But her adorable shirt is on sale here and her leggings are here!
So, yeah, I'm ready for spring. Sunshine, flowers, warmer weather, lighter jackets, less illness… bring it!
Now that the sun is out, the girls are ready to play more outside, which makes my heart really happy! Clara has gotten so much more imaginative and creative seemingly overnight in the past few weeks. She loves forcing us all to play 'pretend' with her, and it's fun to see how she views the world! She usually makes us act out her typical day with her, and I think it's both enlightening and hilarious.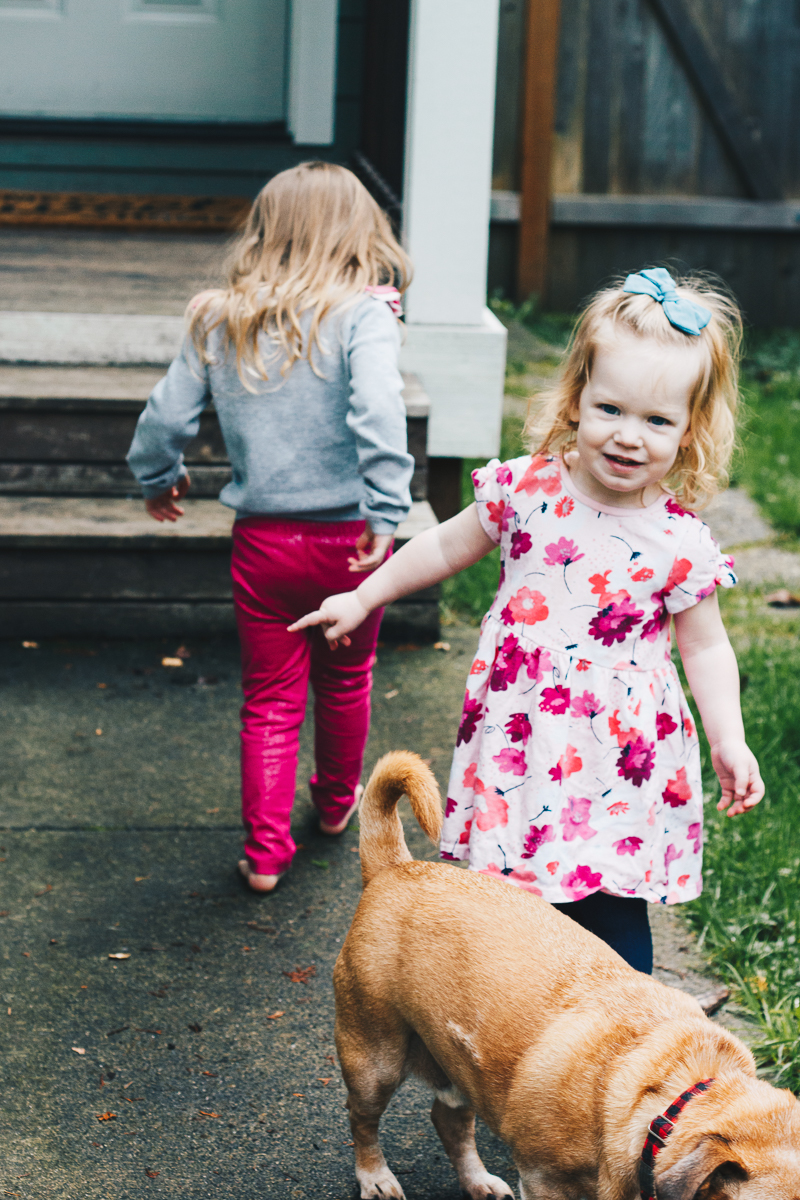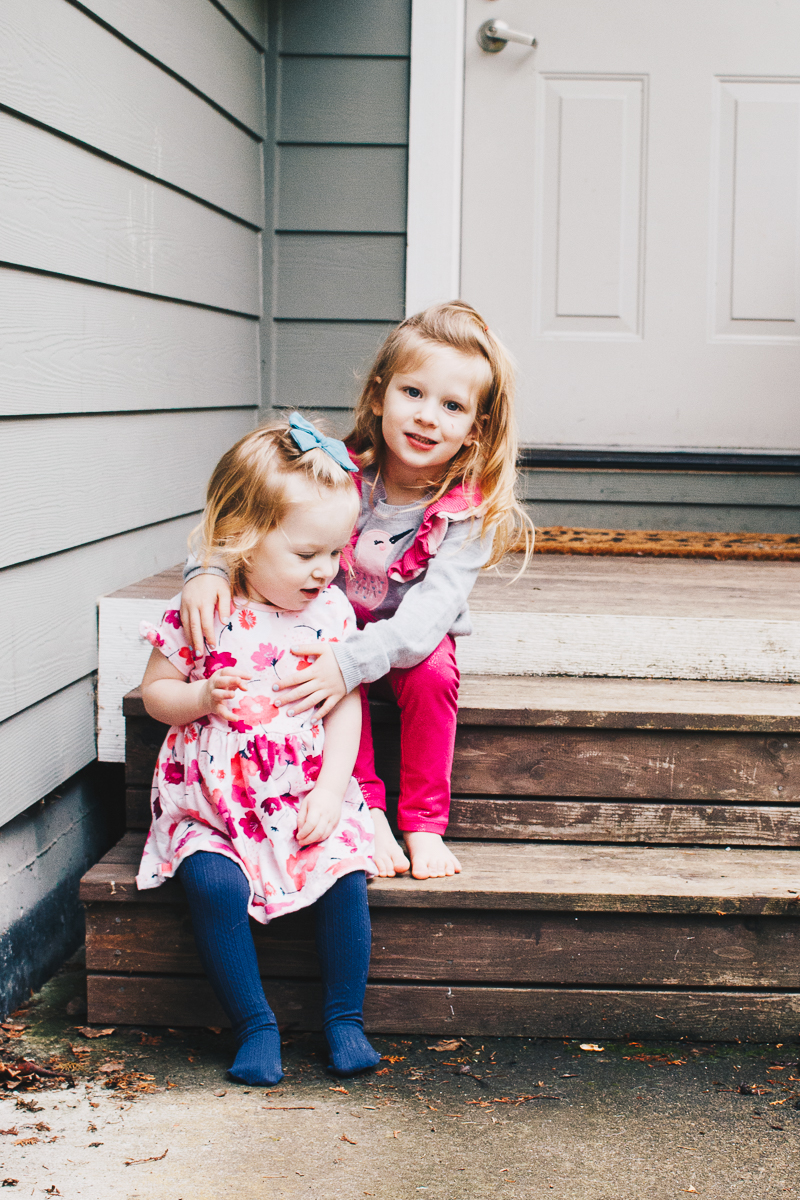 Isabelle's dress can be found on sale here and her tights are here!
She, of course, is a bossy three year old about the whole play thing, so poor Isabelle just needs to go along with what Clara is trying to accomplish, or face her wrath. Generally, though, they play well together, for which I am extremely thankful! We had quite a few months of the girls fighting nonstop, so I will take these peaceful moments when I can!
There's something about fresh air that really makes the girls happy and helps burn off even more energy, and we plan on spending a lot of time outside while the weather is cooperating!
We're in a fun season – both in the year and in life. I'm actually enjoying (a lot of) this particular stage of toddler parenting!
This post was sponsored by Gymboree, but all opinions are, of course, my own! I encourage you to check out their spring collection. It's full of bright colors and graphics and a lot of it is on sale!
C'mon spring, we're ready for ya!