Tim and I bought a house this spring, and we closed in June. No one is more shocked by this than me! It was such a whirlwind experience. The housing market (as I mentioned before) is super competitive, and house shopping with two toddlers was certainly not an easy experience.
I have always said that I love renting. Like, until really recently, I thought we might just never buy a house. But then, the housing market in Seattle started rising and rising and it became a fear of ours that we would eventually not be able to afford a house in this area at all. (We already can't afford a house in the actual city of Seattle, so we are moving a few miles north of where we are now.)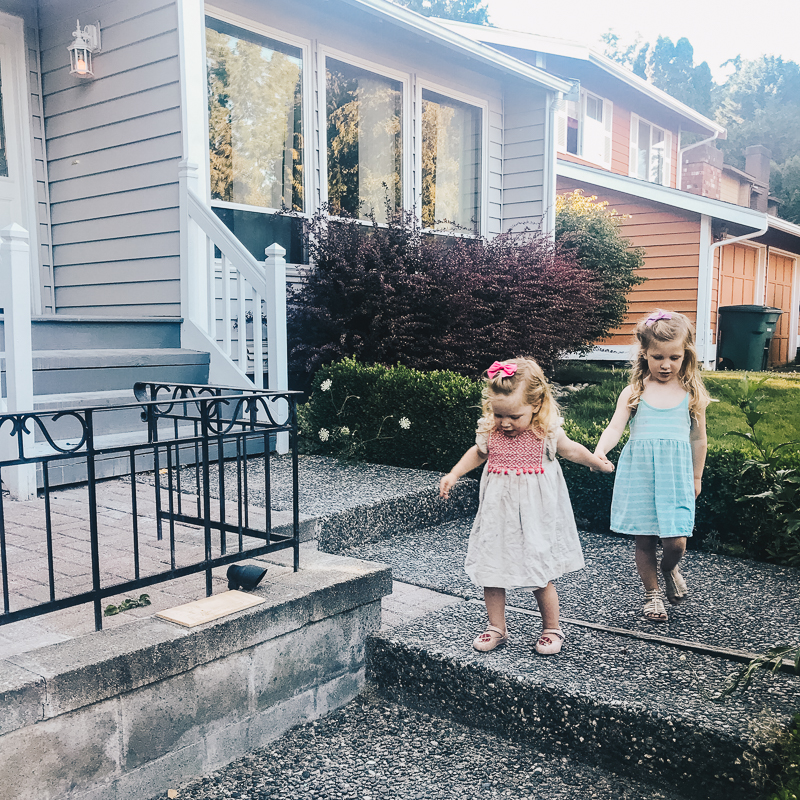 Then there were the other considerations… we wanted to ensure the girls would start school in a decent school district, we wanted to establish a community with neighbors that would last for years, we wanted to give the girls some consistency, we wanted to buy furniture we know will fit in our space, we wanted to feel settled and not need to move every year or two… the list goes on.
Honestly I love change, so I enjoy moving every few years to a new neighborhood, but with two small kids, moving is such a hassle, and we decided it was finally time to settle down, become a 'real' adult, and buy a darn house.
Tim had owned a house before and loves being a homeowner, so he was on board immediately when I brought up the possibility of buying a home. Three weeks after we started looking, we had a house under contract!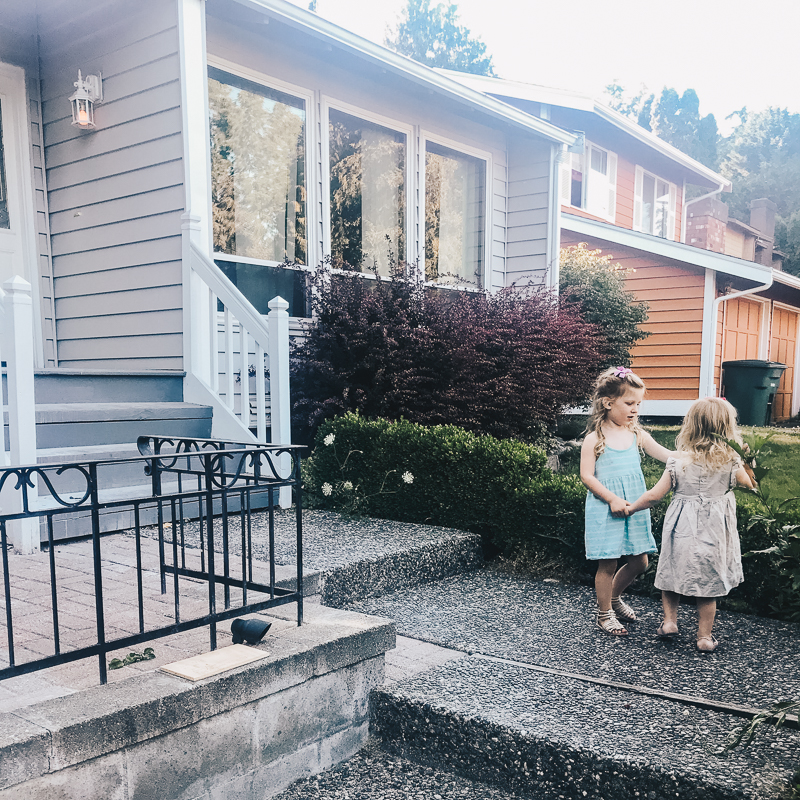 And now we're moving in at the end of this month. 
Between the end of June and the end of August we have been working on a ton of renovations. And by 'we have been working on' I mean 'we have hired people to work on'. We redid all of the floors, the paint on all of the walls/ceiling, we re-tiled the fireplace, took out the kitchen and completely redid it, tore out three bathrooms and redid those, and are creating a little laundry closet.
It's been A LOT. So all of that is coming together… and now I'm working on picking out all new furniture for the house, too.
It will be a miracle when this all comes together.
Although house 'stuff' (anything domestic) isn't really my thing, the process has been relatively painless from a decision-making standpoint (because I've been working with an awesome interior designer who makes my life easy). I have always said I don't care about making the small decisions in a house, but the more I see the house coming together, the more I realize that it is going to be so pretty, and such an upgrade from the houses we've had as rentals.
So wish us luck these next few weeks! We have three (!!) trips planned, a  move, and just a lot of life planned in that time! I can't wait to see it all come together.