OK, I'm calling our last trip a babymoon, but really it was our last trip as a family of four, because we took the kids with us, too. Nothing says relaxation like a trip with two preschoolers, let me tell ya. (If you search this blog for 'babymoon' you'll find a bunch of posts from our first babymoon, in which we did a five city trek around Europe. How times have changed…)
To be honest, I was originally hoping to do a lot more traveling this winter. I wanted to visit Palm Springs or Arizona or Hawaii… basically I was planning on being in the sunshine. But alas, this pregnancy has been so physically and mentally exhausting that I just couldn't pull it together to even plan a trip, much less summon the energy to go on it.
Suddenly, it seemed like a much better idea to explore an area closer to home. I decided to go somewhere that would require minimal effort to plan and travel to, and that's how we ended booking a cabin at the Alderbrook Resort, which we had heard great things about.
Our trip was short, just Wednesday-Saturday, and it was perfect.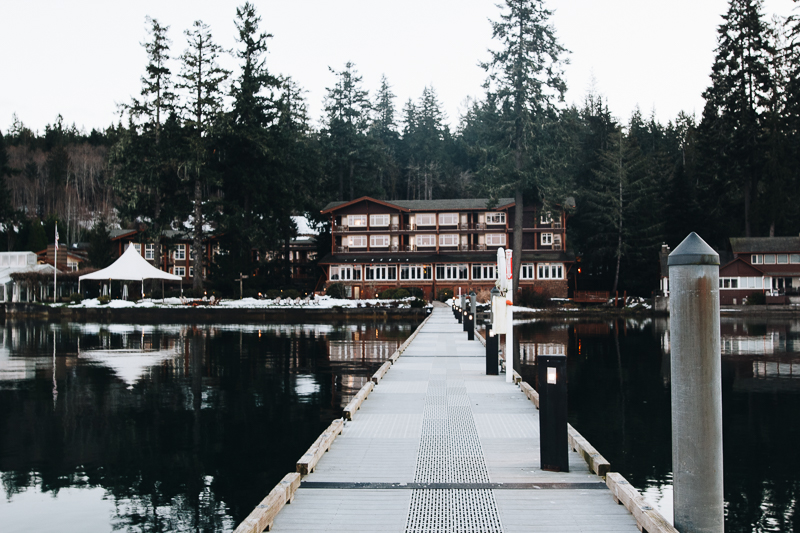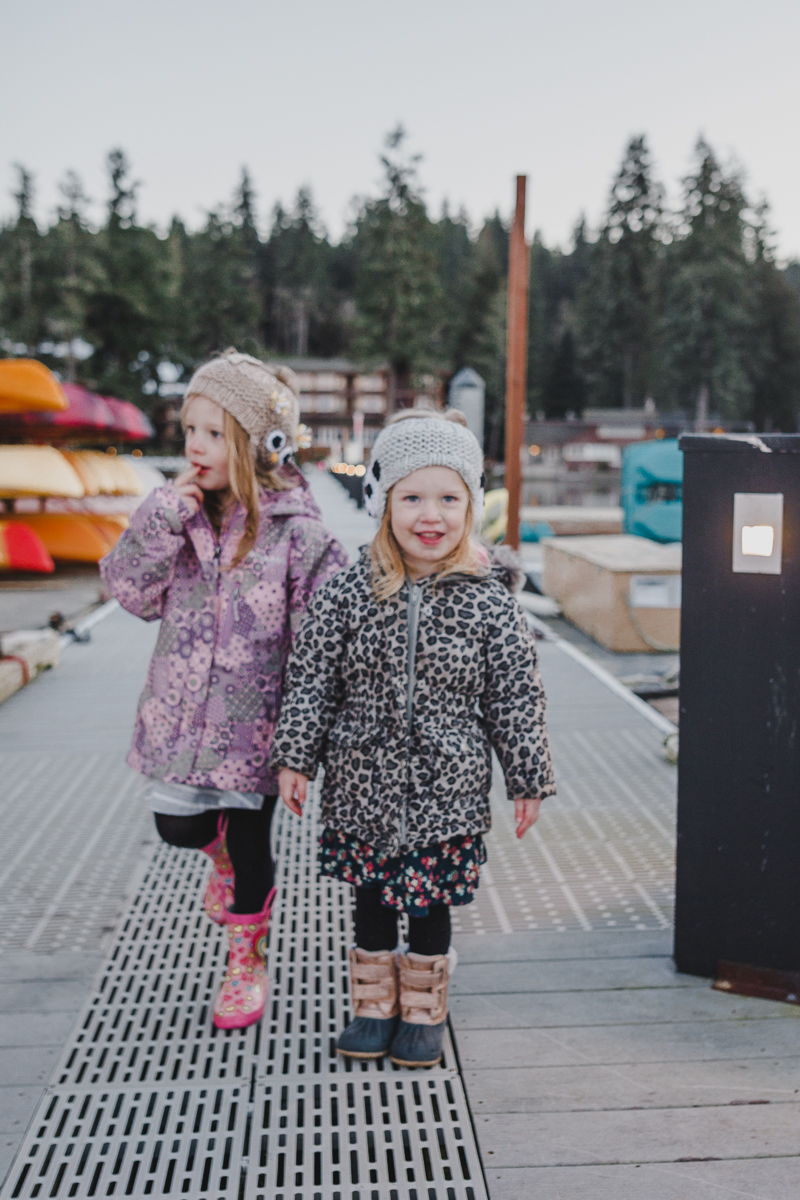 The area near the Hood Canal on the Olympic Peninsula is so pretty, and the short drive over there was more scenic than I was expecting. We could have also taken the ferry (which would have been even more fun!) but we just didn't want to deal with the timing/scheduling of that. I'm telling you, we were going for minimal stress. We arrived at the resort at around 5pm on Wednesday, and I was at ease right away. We checked out the cabin and we walked down the pier to throw shells in the water. We ate a delicious dinner at the one restaurant on the property, and then we allowed the girls to push bedtime waaaaaay back (they had each taken a long car nap) to swim in the indoor pool.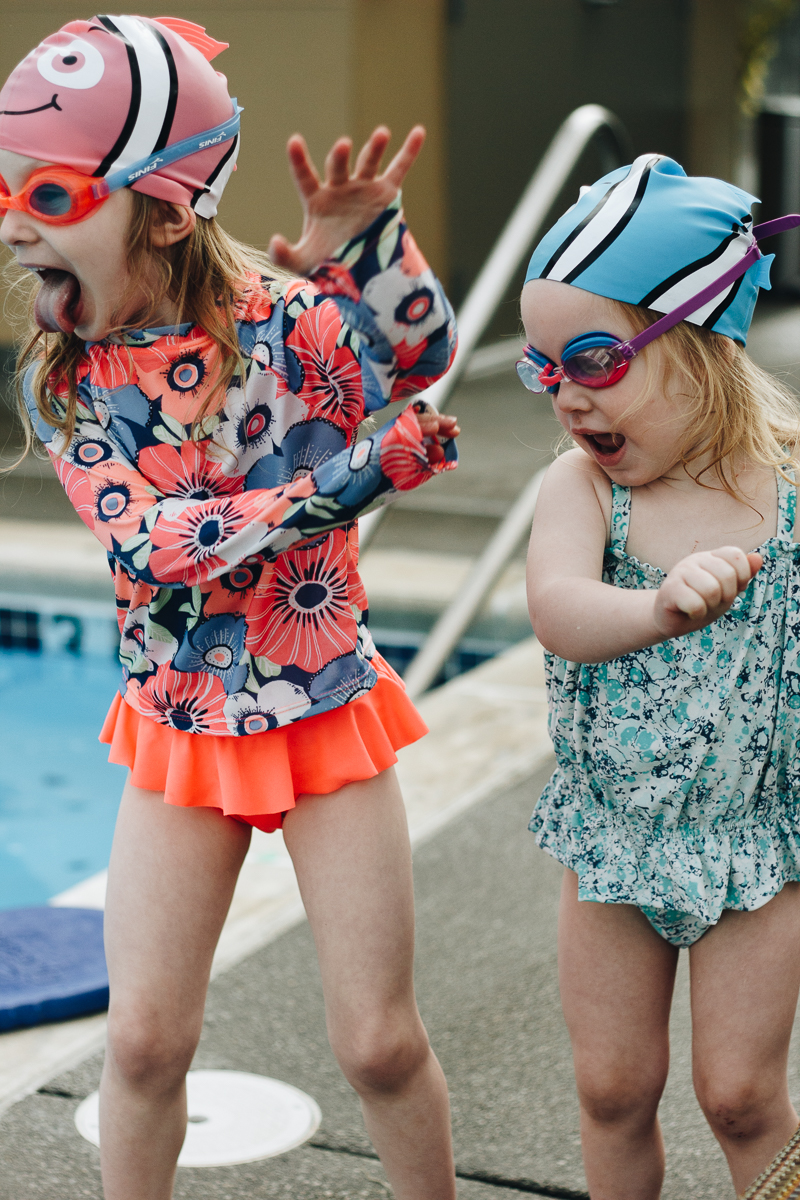 The rest of the days were much of the same. We took mornings nice and easy with no agenda in mind. We drove around to some local shops in search of groceries. We played in the indoor pool for hours. (Tim played with the girls. I read and observed them playing. We were all happy.) We took walks by the water so we could throw clam shells back into the canal. We warmed up by the fireplace in our cabin. We ate delicious dinners. We played Yahtzee and other games in the lobby of the hotel, where they made games and sketch pads available for the guests.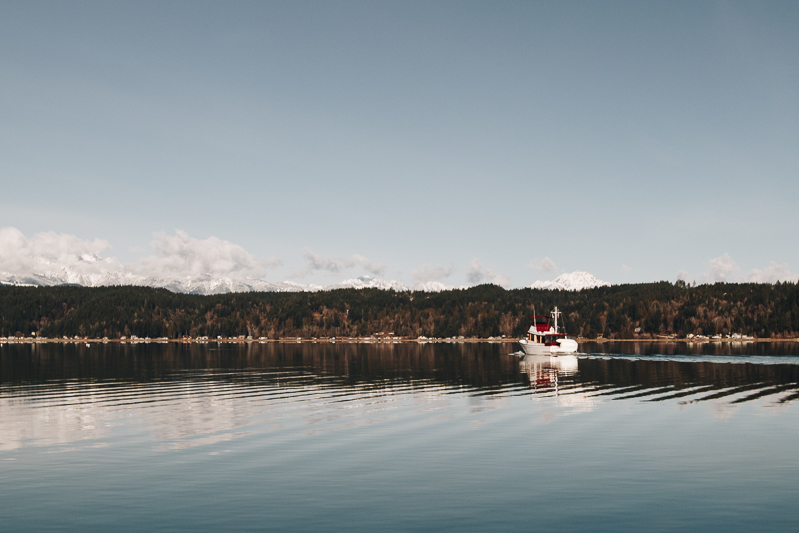 It was such an easy trip.
Normally we stay in Airbnb houses when we travel so that we avoid higher resort prices and small hotel rooms, but in this case, we loved staying at a resort that allowed us to enjoy the property with minimal planning. It was one of the few trips that we've taken with the girls that I came back from feeling relaxed, and not feeling like I needed a post-vacation vacation!
I only wish that the weather had been a little bit warmer, but that's the story of our lives here in the Seattle area lately! It was a cold February and we are all over it. And it snowed while we were there and while it was pretty, I am over that as well!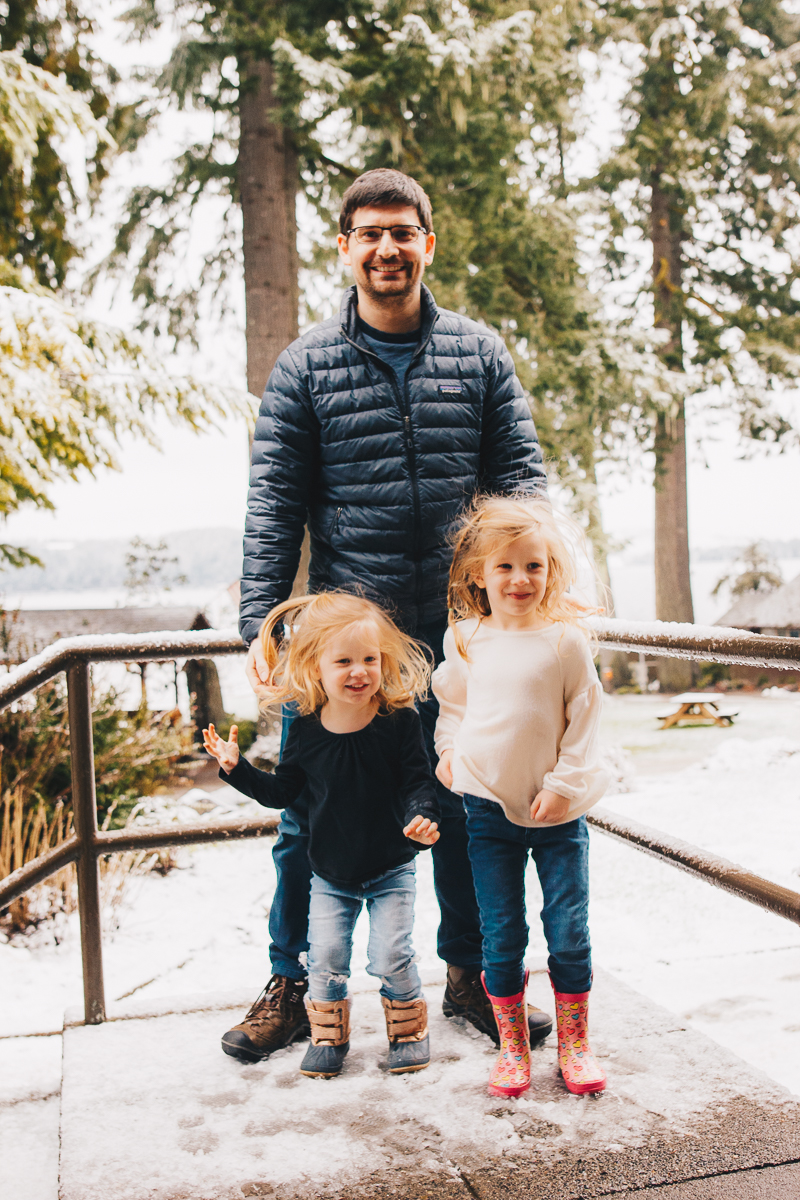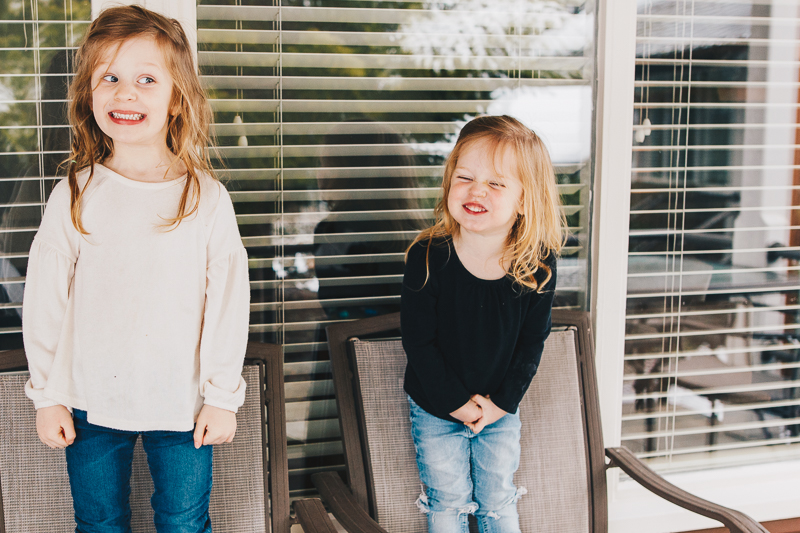 I'm really glad we took a trip so we could get a change of scenery and have quality time with our girls. We intentionally emphasized how extra-special everything was, and I think they loved the entire experience. Actually, I know they were super happy because the meltdowns were at a minimum! And Tim and I had a really good time with each other too, which can be hit-or-miss on a trip with little ones, because sometimes we're too distracted to feel like we're spending quality time with each other.
Suffice it to say, I think a 'babymoon' is always a good idea!