There is truly nothing I love more in the summer than hiking – and this year is especially fun because the girls are getting older and can do a bit more miles with a little less complaining… sometimes.
Last week we did two new (to us!) hikes. Both of the hikes were in the same area, near Bellingham. It was a little over an hour from Seattle, but the change of scenery was very worth it and we easily spent a few hours at each place. We did them on separate days, although it'd be easy to make a long day and explore both areas.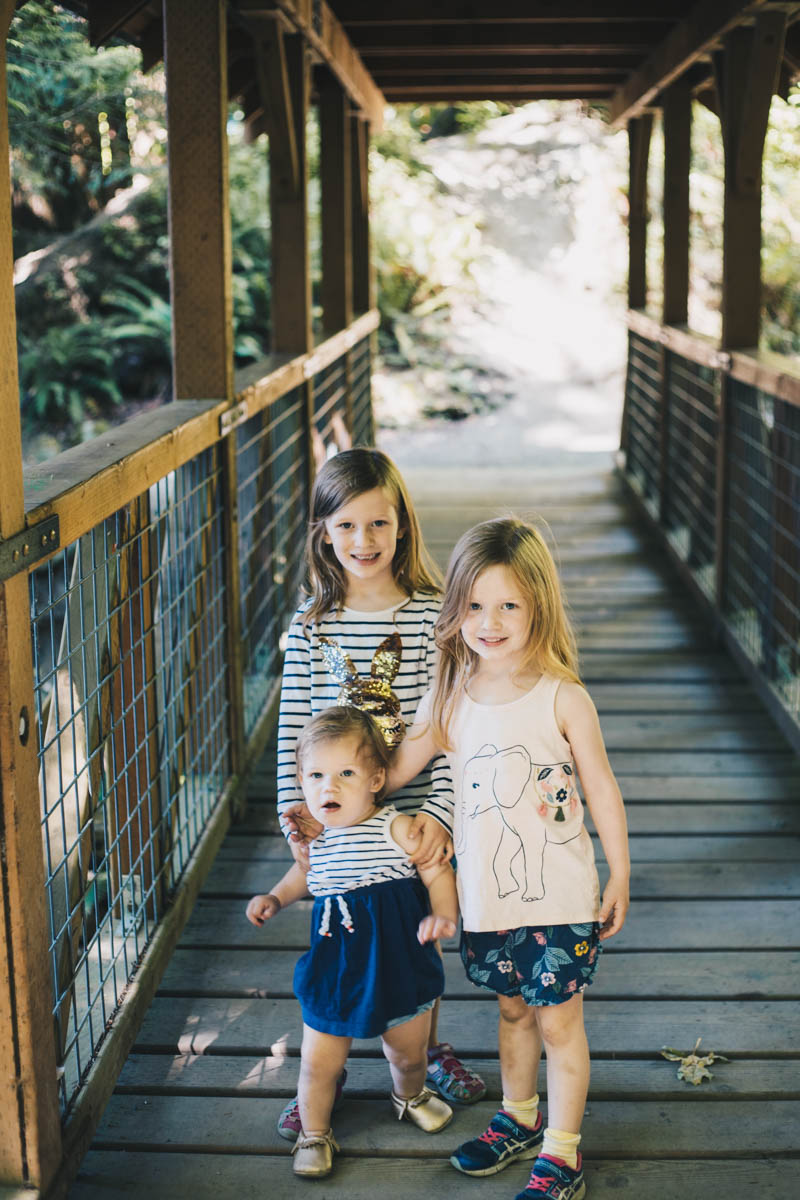 Lake Whatcom Park
Our first adventure was at Lake Whatcom Park, where we took the Hertz Trail along Lake Whatcom. If you're familiar with Seattle, picture the Green Lake trail but much less crowded and even more scenic! Also, Lake Whatcom is much bigger and this trail doesn't even come close to getting all the way around the lake. According to the WTA, this trail is 6.2 miles round trip, which is an out-and-back trail. We turned around at a little over a mile, because the girls were much more interested in finding a spot to swim than they were in 'hiking'. The great thing was, there were tons of places that the girls could get in the water from the trail! Of course it was a whole ordeal getting them into swimsuits… but that's another story. Even within a mile, though, we were able to see a covered bridge and a fairly impressive waterfall and just enjoy the gorgeous scenery across the lake. We parked in the parking lot and had to look at the map to find the correct trail which we took to meet-up with the actual Hertz trail. There is probably a more straight-forward way to get on it, but from where we parked there were a few different trailheads, so just make sure you get on the right one! We even brought a stroller (so we could easily haul the swim stuff + Phoebe) and it was a bit rough on the initial trail but was absolutely fine on the Hertz Trail.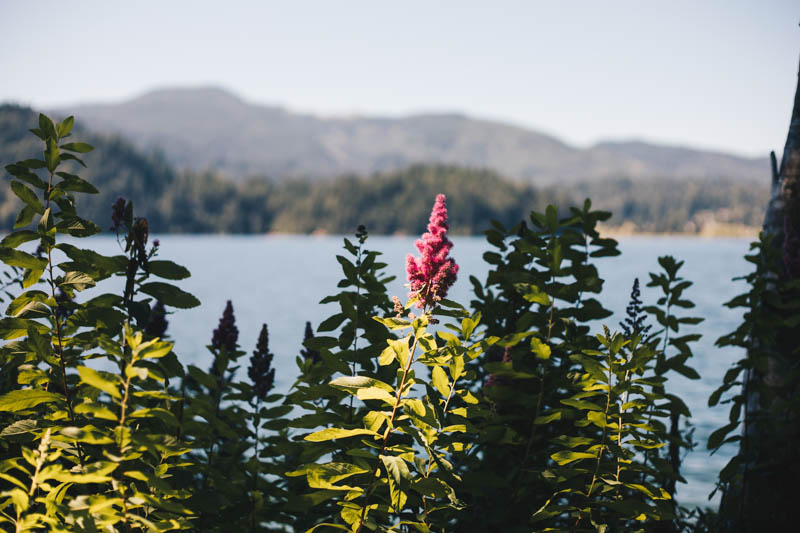 Whatcom Falls Park
On the other side of Lake Whatcom is Whatcom Falls Park, which is a great place to stretch your legs if you're just passing through the area (it's pretty near the expressway), or for a nice little day trip. Apparently there are 3.5 miles of trails through this park, but we got stopped very quickly when the girls saw the main attraction: a large stone bridge just a few yards from the parking lot, followed by the falls! The best part was that there were calm swimming areas between waterfalls, and older kids were even jumping from the falls into the swimming area. (It was maybe 6 feet high?) So fun! The water was shallow enough for the girls to easily play in, but next time I'll bring their life jackets so they can jump off the falls. The only caveat I have for this place is that it got crowded on a Thursday afternoon, so if you go, go in the morning. When we originally arrived we had plenty of space to ourselves, but then some large groups came and keeping distance from strangers became difficult, so we had to leave – womp. Still, it was worth the trip and if the swimming area is too crowded, head on to the hiking trails! As soon as we left the girls asked when we could go back.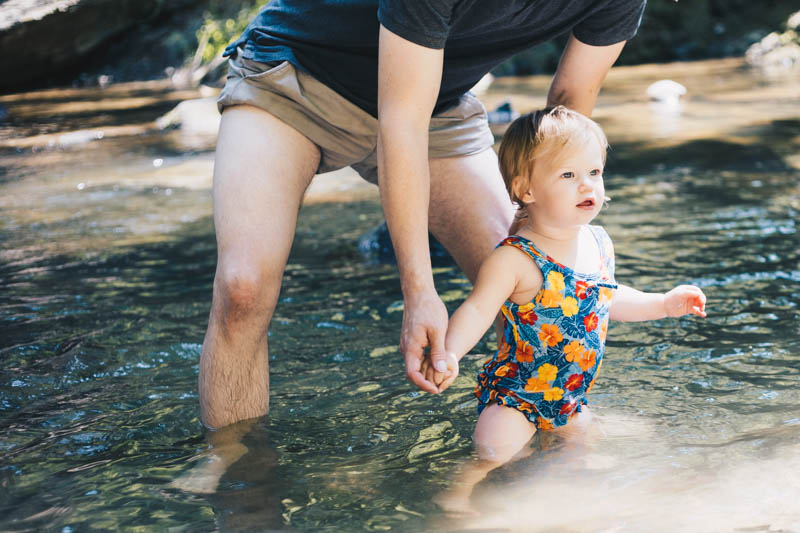 Both of these adventures convinced me that I need to spend more time exploring the Bellingham area! When we go hiking we tend to go straight into the mountains, but for kid-friendly hikes near Seattle, I would definitely check out going north instead of east for a change of pace. Even though you won't get the mountain experience, there are lakes, waterfalls, and rivers. We'll definitely be back!
Happy adventuring!