I've recently blogged about how this pregnancy has been different than my other pregnancies, and how I've been treating it a bit differently, too.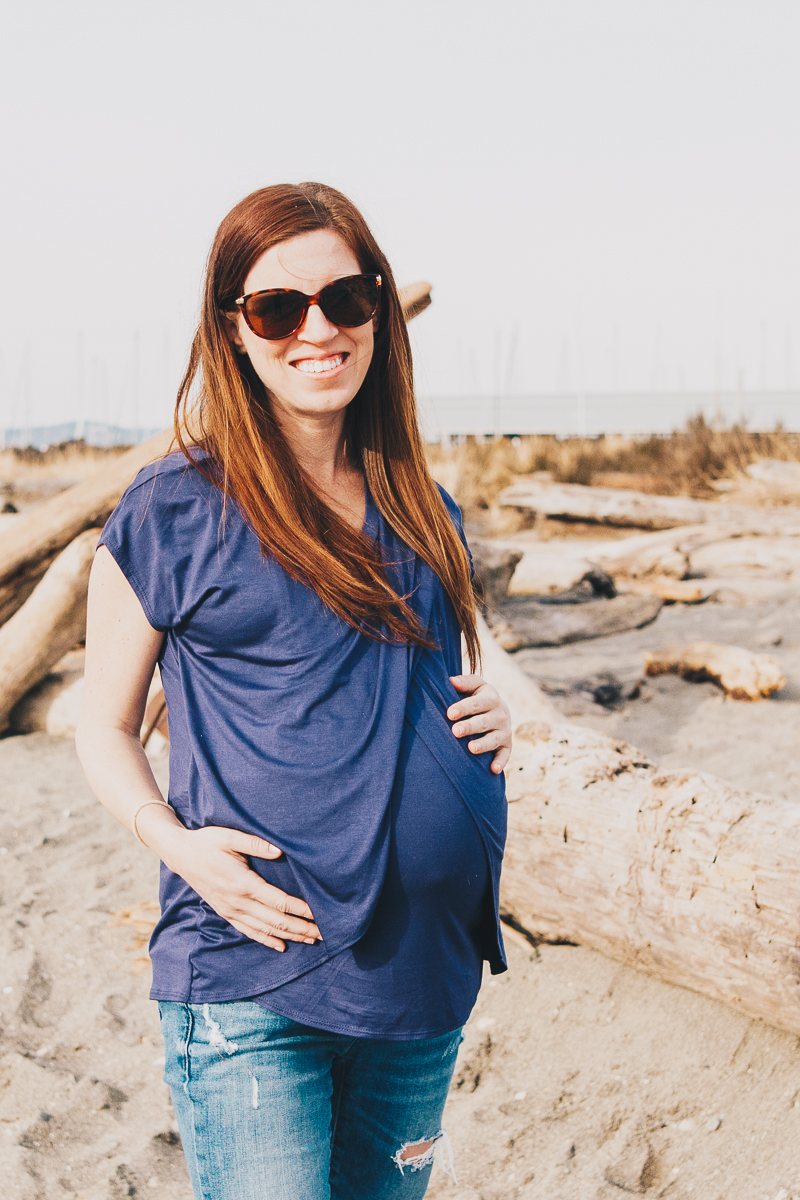 (Even with two other kids at home, this pregnancy has managed to be all-consuming of my brain lately! What did I think about before I got pregnant?! I don't even remember.)
While we have a lot of baby supplies & gear that we know we'll use, there are some things I'm 'treating myself' to this time around that I never bought before. Specifically, I'm upgrading my breastfeeding/nursing game to make the whole process more pleasant this time around.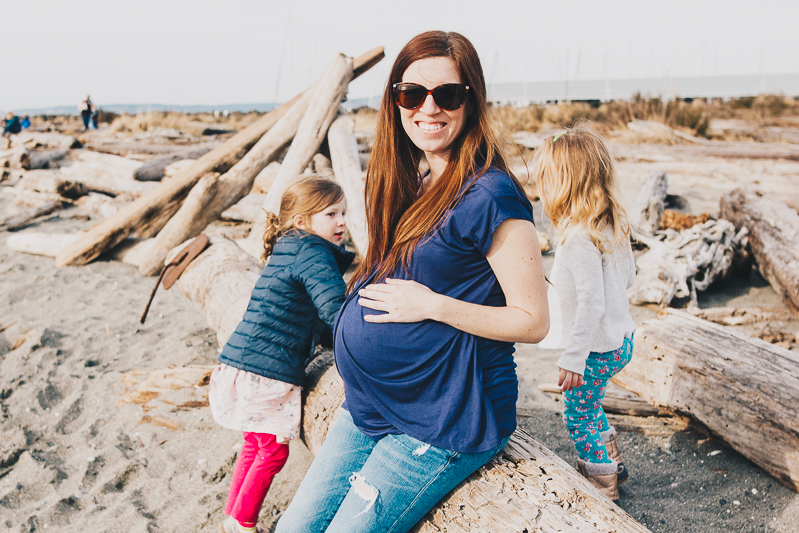 It's super easy to take pictures (of just myself) with preschoolers around! Ha!
Here's what I'm 'investing' in for this next baby:
+ A robe.
How did I not have a robe to wear in the hospital for either of my first two kids?! When my daughters were born I think I pictured being in the hospital for 24 hours and not needing any of the things. I also didn't anticipate the number of visitors we'd have! And let's be honest, I didn't know how breastfeeding even worked. However, two c-sections later, and I'm now aware that I will be in the hospital for quite a few days, in a very dissheveled state. A robe will hopefully make me feel a bit less like a zombie when visitors come around! Plus, I plan on wearing it at home to lounge around in, as well! (I bought one from the collection of robes at Pink Blush!)
+ Nursing bras and nursing tanks.
I somehow got by with one or two nursing bras and only one nursing tank with the girls. Why?! Why?! I wanted to be such a minimalist mom and in my mind, these pieces of clothing weren't absolutely necessary for the breastfeeding process. Luckily, I am now wiser. I'm purchasing a few more nursing bras and tanks so I don't have to keep rewearing the same one over and over again.
+ Nursing shirts.
I already wear this layered wrap front maternity nursing top from Pink Blush that I ordered as maternity clothing but also is very nursing friendly. This is the first shirt I own that was made to be nursing friendly, and I am already thrilled. For the girls I just wore t-shirts and either pulled the neck down (not a good choice as this ripped quite a few of my v-necks!) or pulled them up, exposing my belly. While I'm not shy (at all!) about nursing in public, I am going to buy quite a few nursing-friendly shirts and dresses to make the whole task that much more convenient.
+ New breast pumps.
I bought this pump and this pump. I already own a few Medela pumps, but we have money from insurance to buy another one, so that's why I decided to try a new one (well, two) to see how I like it. I'm very excited about the idea of hands-free pumping. The other manual pump is to (hopefully!) attach to the boob that I'm not feeding the baby from, with the idea that any extra milk leaking from that side will be collected. Isn't feeding babies so glamorous?! I have a strong let-down and leaked EVERYWHERE with both girls, so I have high hopes that these pumps will be game-changers.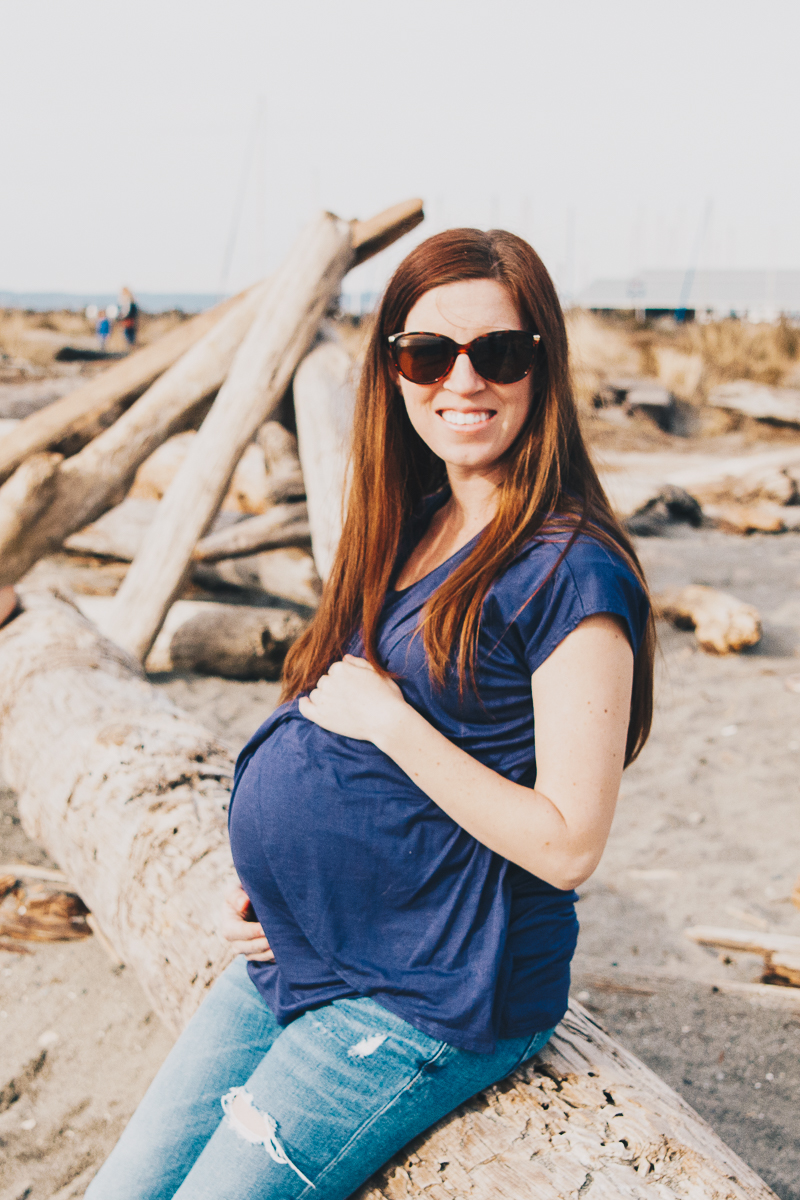 Hopefully feeding this new baby will prove to be just as easy as my last two, and even more convenient with these additional items! I have finally figured out (it only took five loooong years) that oftentimes in motherhood it is worth it to pay for things that make life just a little bit easier – and breastfeeding is one of the things that is hard enough as it is, so anything that can make it a little more tolerable should be totally worth it!
** This post was sponsored by Pink Blush, but all opinions are, of course, my own!