Well, that was a nice long weekend, wasn't it?
Tim, Clara and I celebrated Independence Day with friends and each other and by spending a lot of time outdoors – it was marvelous!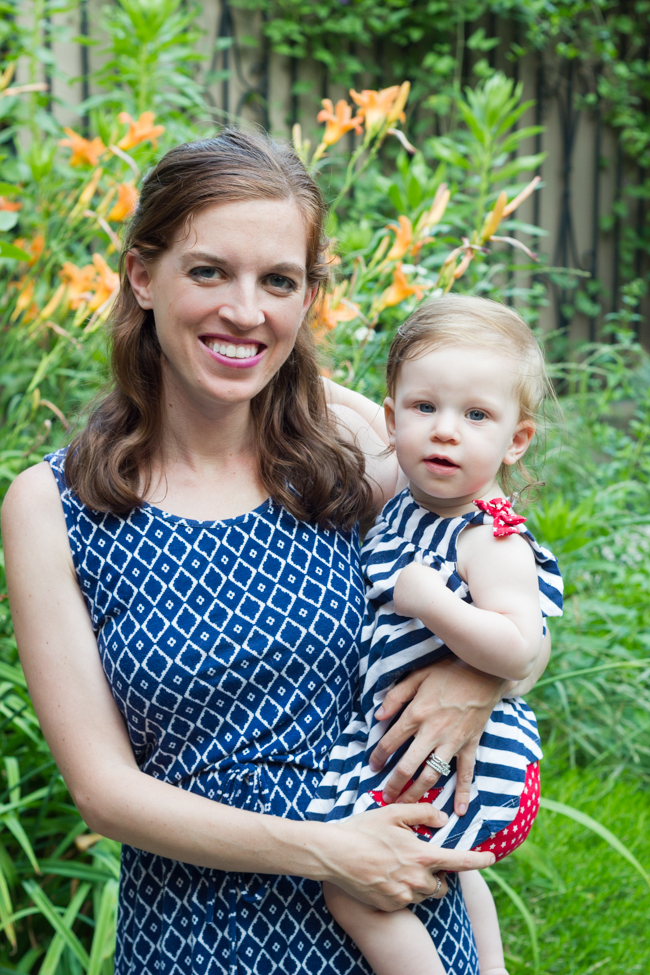 A quick rundown…
On Friday we did some errands and then went to a barbecue with members of our church small group. It was so nice to see all of the kids running around and also being able to spend time with the adults in fellowship. We laughed, we prayed, we ate, we drank, we celebrated… Plus, there were s'mores.
On Saturday we rode our bikes about 5 miles to a farmers market that I had been wanting to check out. Once we got there we bought smoothies and crepes and enjoyed sitting in the grass and taking in the scene. Although, sitting on the grass and 'relaxing' really isn't very relaxing at all with Clara around. I swear she was determined to put everything in her mouth. Absolutely everything. And the parks of Chicago are not very clean. Sigh. (Tangent: I swear, we spend so much extra money buying organic produce for her to eat and then I look over and she's eating grass which has who even knows what on it. At least I try!)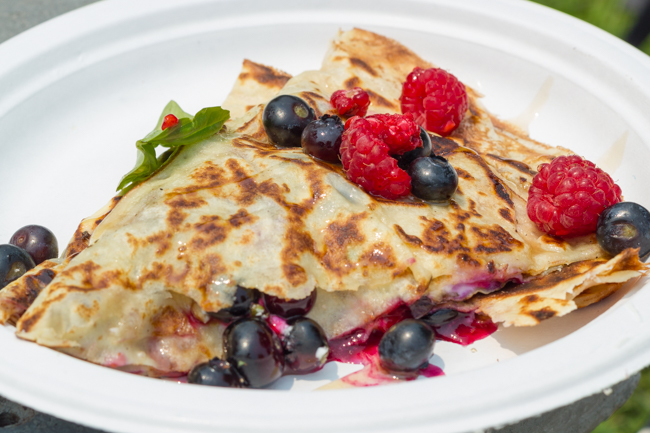 Then we went to Giedre's apartment for a barbecue, which was so nice. The weather was perfect and it was great to be able to sit and chat with friends in the sunshine. By the time we left Giedre's patio it was 2 hours past Clara's nap time, so we rode back home to put her into bed. A few hours later she was awake and off we went to Millennium Park to meet up with friends for a free Grant Park Orchestra concert. The music was good and the company was even better. There really isn't a better way to spend a summer night in Chicago than by taking in free music while sipping wine in very fancy plastic cups. There was a large crowd there and the people watching was fantastic in itself.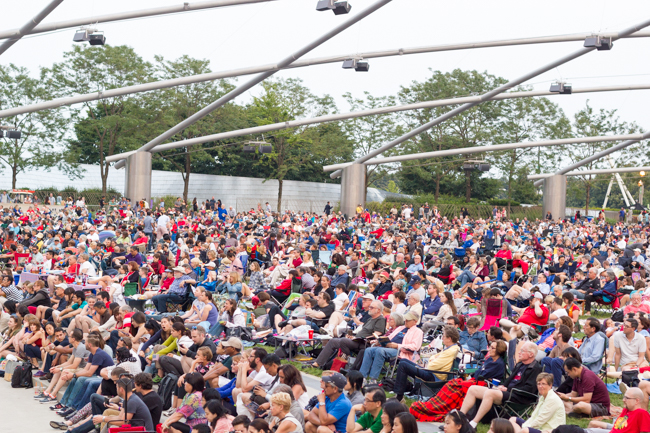 Well, the concert ended around 9:30pm and I didn't want Clara to miss fireworks on her very first Fourth of July, so that's how we ended our day! We ended up going up to the 31st floor of a building to look out over the lake and watch the fireworks light up the sky. It was a beautiful end to a memorable day!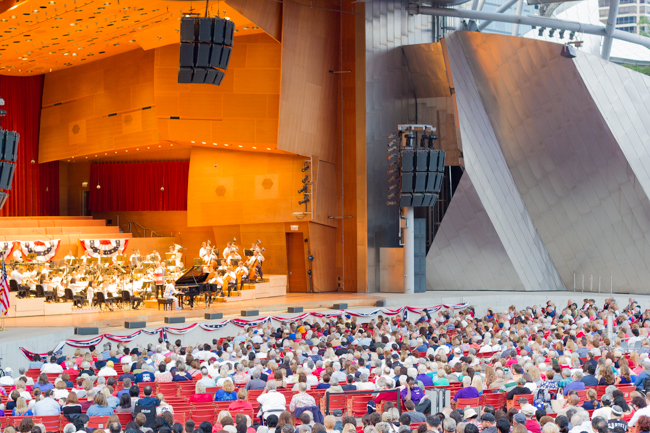 Sunday was a rest day in every sense of the word.
We drank Starbucks (black coffee for him, Chai latte with soy for me), I read a book, we watched some Food Network TV, we played outside for a bit, Tim played hockey, and we let Clara sleep as much as she wanted to.
This weekend was pretty dang close to perfection.
It's so fun to look back at where I was two years ago to see how times have changed but have also stayed the same in many ways. I will say that although I do wish my plans didn't need to be scheduled around Clara's napping needs, I wouldn't go back for even a second to my pre-child life now that I know how much more fun holidays summer days life is with her in it.
But that's a different story for a different time.
I hope you had a great holiday weekend!