There's not a day that goes by that I don't look at Clara and think, "what the heck happened to my newborn?!"
At some point she started doing all of these crazy new things. For instance…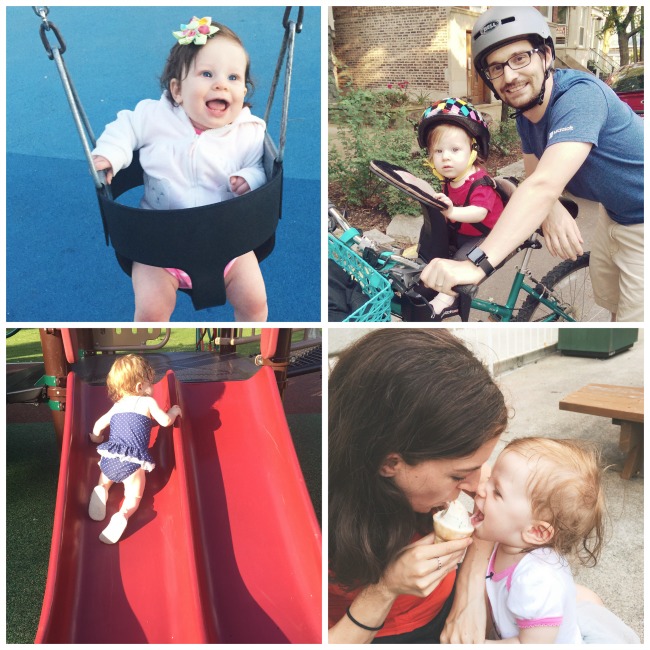 // Her first swing ride. – 7 months
// Her first bike ride-a-long with her daddy. – 10 months
// Her first time climbing a slide at the park. – 11 months
// Her first time trying (and loving) ice cream. – 12 months
// And my personal favorite… her first time saying 'no' to us. Over and over and over again. I really need to teach that girl to say "yes"… – 14 months
We're at the stage now where I swear she learns or does something new every single day and I'm constantly amazed (and have I mentioned? – also exhausted) by my little lady.
One of the ways I keep  my sanity while trying to accomplish little things around the house like… well, prepare to move across the country… is by giving Clara toys to play with. I'm pretty adamant that she not get any large amounts of screen time at this age, but I love watching her interact with toys, or better yet, 'reading' books.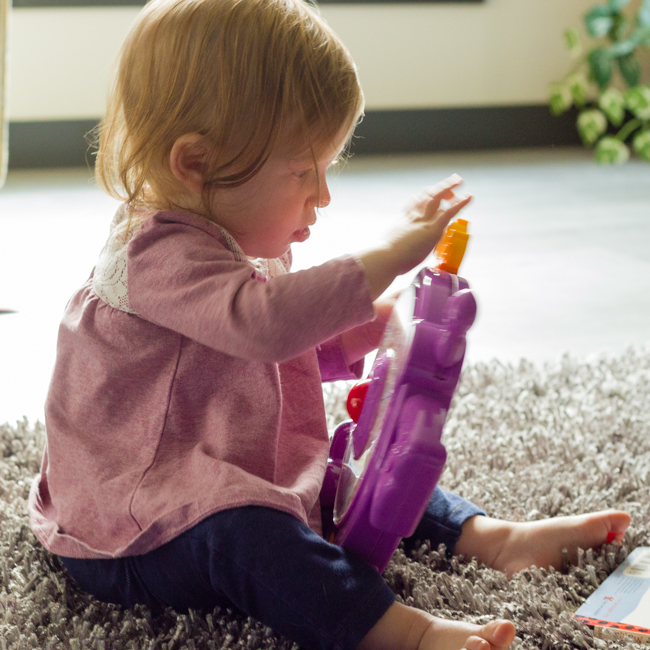 Her new favorite toy is the Spinning Lights Learning Hippo made by VTech. She loves it so much, and it takes up so little space, that we actually packed it with us in our suitcases so she could play with it in our temp housing in Seattle. That's dedication! Some of the features are too advanced for her, but she loves the music mode!
There are a few other VTech toys that she tried out and loved, including: The Sit-to-Stand Alphabet Train,  the Spin & Learn Ball Tower, and the Write and Learn Creative Center (which she especially loves because she just learned to scribble using a pen, but regular pens can be a bit difficult for her still).*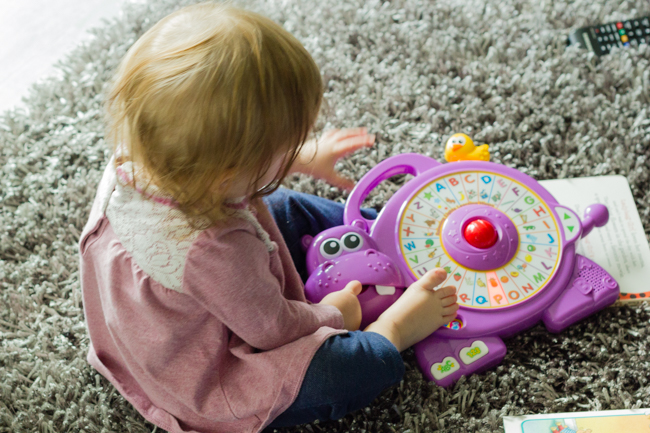 Like many parents, I sometimes feel like my house is being taken over my plastic toys and their parts and I wonder why all toys have to make so much noise, but when Clara is entertained for just a few minutes playing by herself, I think it's all worth it! Plus, she'll probably learn a thing or two through her playtime. That's what all the toys claim, anyway!
I still can't believe she's even capable of playing with toys… I remember the (very happy) days when I could put her on the floor mat and walk away and know she'd be there when I walked back in the room 3 seconds later. If I tried that now, Clara would be throwing our laptops off the kitchen table in no time.
Seriously, where did my baby go?!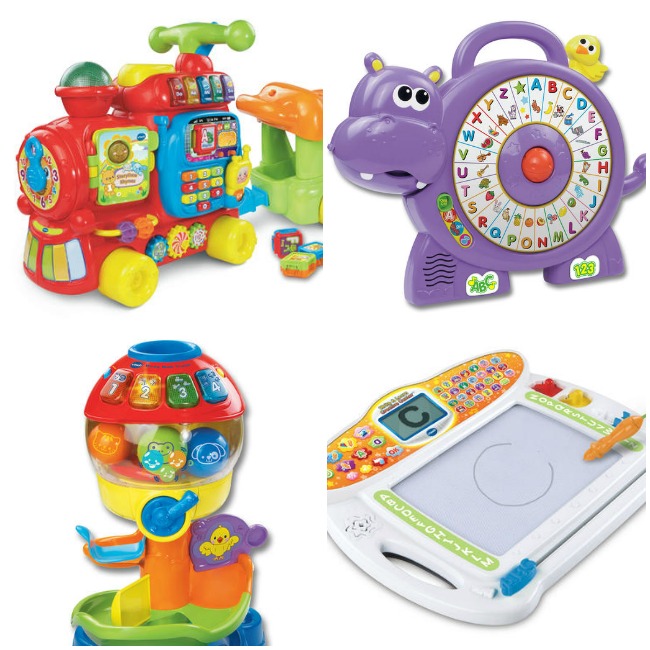 Do you want to win a set of these toys for your little one or for a niece/nephew/expecting mom/friend/etc? (It will save you time & money on your holiday shopping!)
* I was given these products by VTech to review, but all opinions in this post are my own.