I'm kind of awful at making announcements (don't ask me why, it's one of the quirks about myself that I can't quite figure out), so  let me just come out and say that I'm pregnant – 19 weeks pregnant to be exact.
Let's fast forward through the last few months, shall we?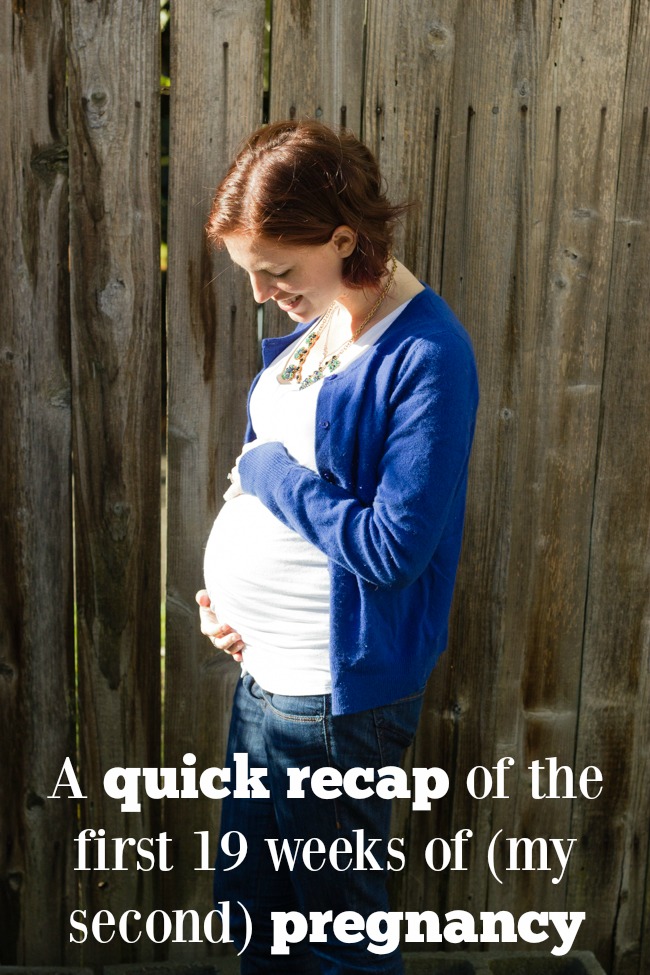 Week 1 … Blissful ignorance. Baby? What baby? We don't need another baby!
Week 2 … Lalalala life is so great. I love planning for Clara's birthday party.
Week 3 … Let's wait 3 years between our first kid and second kid. I'm exhausted just running after this one.
Week 4 … Light spotting! I bet I'm going to get my period back again, finally. I haven't had one since before I got pregnant with Clara.
Week 5 … I'm tired all of the time and my stomach doesn't feel quite right.
Week 6 … WHAT DO YOU MEAN I'M PREGNANT?! HOW DID THIS HAPPEN?!
Week 7 … Sure, let's climb some mountains in Denver while I try not to keel over or throw up.
Week 8 … Well, the doctor agrees with us. I'm pregnant. 8 weeks to be exact (verified via ultrasound).
Week 9 … I'm not getting off the couch.
Week 10 … No seriously, I'm not moving. Oh wait, I guess we technically are moving – to Seattle. In 2 weeks.
Week 11 … WHY DOES CLARA NEVER STOP WALKING AROUND? I just do not have the energy to chase her. Also, genetic testing complete with  normal results!
Week 12 … Oh, I guess we're moving to Seattle this week. Please just pack around me, I'll be in bed if you need me.
Week 13 … Whose idea was it to move across the country during the first trimester? Thank goodness corporate housing has HGTV, because I am not doing anything else all day. Clara, I really wish you would stay entertained by the TV.
Week 14 … House hunting is a JOY with a toddler. (Said no one ever.) This is so tiring. At least we finally found a place and can move… again. And wait… is this a baby bump?! Already? Yikes! I'd better start slathering on that coconut oil.
Week 15 … I swear I'm more nauseous now than ever. WHEN WILL IT END? But it all kind of seems worth it because I swear I felt 'Baby Beni' kicking! WOW.
Week 16 … To the ER we go because I can't stop throwing up.
Week 17 … Wow, I feel alive again! I can function before 11am! I CAN EAT THINGS!
Week 18 … The house will get unpacked, I'm going to start walking with Ozzie, I love taking Clara on play dates, I can't wait to plan and organize EVERYTHING, all things are great in the world and Tim and I are celebrating our third wedding anniversary and have I mentioned how awesome everything is now?!… I AM UNSTOPPABLE.
Week 19 … We got to see 'Baby Beni' again via ultrasound and (s)he is perfect! (We aren't finding out the gender until the delivery.) We've started brainstorming names.
Phew, now we're all on the same page again. It really is hard to blog when there's kind of this huge thing going on in the background (or forefront, really) of my life and I just don't want to share it yet. Secrets aren't really my thing.
I'll be sharing even more details in upcoming posts, so prepare yourself.